Many people consider their house a place that is their fortress. However, if this fortress is built poorly, you will barely perceive it as a shelter – rather another problem to run away from. To not find yourself in such a situation, it's crucial to find a verified builder company that will take care of your dream house. What are the aspects to pay attention to, and where to find the projects of new homes for sale in Texas? Let's clear it out!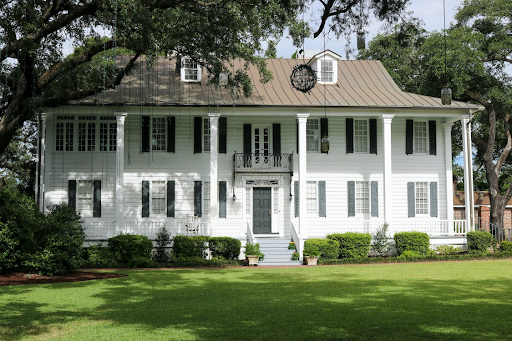 The risks of coming across a doubtful company
It sounds pretty abstract when you hear about just some possible, potential, and unsure troubles you may face if messing with them. To realize the possible risks more specifically, pay attention to the following points:
Overpaying issues are among the most frequent to meet. It may happen at any stage of construction, but the most obvious situation to be aware of is putting changes to the project after the estimate has been agreed upon and signed by the parties. 

The second most frequent risk is you can get low-quality work from unreliable service providers. If the builders do not provide guarantees and refuse to work under the supervision of an independent technical expert, it should alert you. 

You can also encounter non-conformity to the project as a result of working with a doubtful company. It is less likely to happen because a project is described and approved in the documents, where the discrepancy is far easier to reveal and prove. But this is also possible.

Finally, you can simply get scammed. This option is the least probable, but the percentage is never zero. 
Realizing these risks, you understand better what issues you can be forced to solve in the future if you underestimate some aspect of cooperation. So if you do not want to find yourself in such terrible circumstances, use the following tips.
The tips to check the builder company
To avoid problems before you need to solve them, pay attention to the following significant indicators that may help you reveal the truth about the company you have chosen as your builder:
check out the website – its appearance, contents, message simplicity, the openness of information, and any suspicious details that attract your attention;

find the list of services and their pricing – every builder that aims to find new clients presents this list in varied forms;

learn their experience – to prove their mastery, companies usually tell how many years they work, what the number of successful projects they completed is, etc.;

check out the independent supervising institutions or platforms in open access;

speak directly to the company representatives;

ask if you can talk to the clients that used their services previously.
Thus, you can learn all you need from the source and stay safe about the money you spend.
Building a new house is a challenge that makes people think thoroughly. To facilitate your task, NewHomesMate presents the platform, where all the necessary functions and services are gathered. Visit the website now to learn more!
---
You may be interested in: Want to Sell Your House? Here's How to Do It Fast