LinkedIn provides people with a platform where millions of people can reach them. In the world of organic posting, where many social sites like Instagram, Facebook, and Twitter; provide the opportunity to interact with the world and showcase your product and service, LinkedIn is considered the most reputable platform for marketing the business.
Most multinational organizations check the person's LinkedIn presence before hiring, and a greatly administered LinkedIn profile sometimes formulates the basis for employment in your dream company. LinkedIn business presence helps individuals get in touch with their ideal firms. LinkedIn helps people build a digital presence.
The LinkedIn network is an indispensable asset in today's era, and by following the right strategies, one can achieve the most out of it. Businesses and startups can contact a pool of prospective employees, customers, companies, and competitors.
Following are some tips and tricks that can help grow your business presence on LinkedIn.
Complete your company profile on LinkedIn
A complete LinkedIn profile embarks a good sign and receives more visitors than an incomplete and poorly managed LinkedIn profile. Seven requirements of a completed LinkedIn profile are as follows.
A high-resolution cover page and company logo is the first thing an individual notices on your profile, so make it as appealing as you can.
Add a description. The description should be precise yet informative.
Add a website URL
Add company's name.
Describe the size of the industry
Describe the type of the industry
Add the correct address
SEO based practices
SEO-based practices help to achieve measurable growth. Before making a profile, it is best to search for the relevant keywords and write your content according to those keywords. In this way, one can reach astonishing growth. While searching for keywords for the LinkedIn profile following things should be kept in mind.
Search for the words directed towards the targeted audience.
Words must be related to the industry you deal in
Description of the profile must contain SEO-based relevant words.
Post Consistently
Do not just post anything while maintaining the streak of consistent posting. Random and Irrelevant posts can damage a good reach on the profile. It is best to always come up with something out of the box yet engaging to achieve high engagement. Post content relevant to your industry. You can also re-buffer old content with huge engagement some days when you do not find anything new.
Always look around for content suggestions. Check your competitor's profile or other bigger giants for more ideas, but do not copy anyone's idea. Always come up with exclusive content of your own. Add descriptions using hashtags and SEO keywords to get more engagement. For instance, adding a LinkedIn Hashtag to your LinkedIn post will get you in front of people who are more likely to engage and connect with you.
Employees and Colleague Engagement
Your employees and colleagues are the allies that can help you grow substantially. Ask them to spread the word about the company's profile. In this way, you can gather a storm of audience within weeks. Secondly, ask your employees to tag the company's profile wherever possible to get more reach. Thirdly, make sure that the employees work efficiently and actively respond to customers' concerns.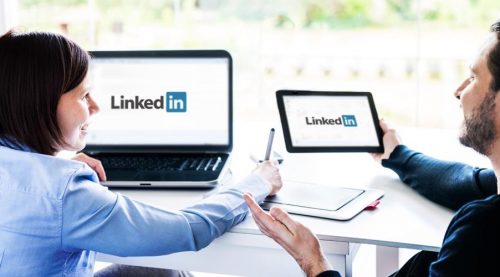 Credibility
It sets LinkedIn apart from other social media platforms because of its credibility. Your skills and accomplishments will help you increase your credibility. And only experts and influential personalities can help you increase your credibility. At LinkedIn, not everyone can accomplish everything. For getting recognized on LinkedIn, your skills and content should be of decent quality. Something that stands out in the queue helps you get credibility on LinkedIn.
Conclusion
Apart from the 5 tips mentioned above, many other tips help you grow your business presence on LinkedIn, but by working on the tips mentioned above, you can get most of the benefit.
---
Interesting Related Article: "How To Do LinkedIn Endorsements: Steps and Benefits"