Law firms seeking to improve their search engine optimization (SEO) strategy should pay particular attention to the tips in this article. After all, search engines have become increasingly sophisticated to understand better the language used on websites and content.
By analyzing things like keyword density, site architecture, meta descriptions, and more, search engines can determine if your website is useful and relevant or not. In some cases, this might imply that your law firm's website isn't as user-friendly as it could be or that you need to spend more time making sure that the information on your site is accurate and complete. Law Firm SEO  experts can help you with your flaws and advise you about your SEO optimization strategy.
In other cases, a lack of focus or clarity on how different aspects of your website work together can affect how well it ranks in Google Search Results. If you're ready to take your law firm's SEO strategy to the next level, keep reading for five simple tips you can implement immediately!
Importance of Law firm SEO
Law firm SEO is important for getting your site found by potential clients online. However, if you're interested in increasing your law firm's SEO visibility, you need to consider a few important things.
In many cases, legal websites aren't as user-friendly as they could be, which can lead to negative results for the business. The tips listed below will help you make your site more search engine friendly and help it rank higher in Google Search Results.
Before taking action, it's important to understand what goes into law firm SEO and how it works. If you're unsure how search engines work, read this article on optimization basics (SEO).
Tip 1: Choose Suitable Keywords
Research the suitable keywords for your law firm. Keywords are the terms that searchers are looking for when they search online. It would help if you also considered how your law firm appears in search results and on sites like Google Maps.
For example, a "small-business lawyer" is a good starting point if you want to represent small-business owners. However, if you're going to research beyond the general local search, you can look for keywords like "international business lawyer" or "international trade lawyer."
Investing time in researching the right keywords for your law firm is important because these terms will help people find your website more easily. In some cases, investing in SEO is as simple as carefully spending time crafting a keyword that best describes what you do and ensuring that it's relevant to local communities.
Tip 2: Make use of keywords throughout your site.
One of the best ways to ensure that your law firm website ranks well in search engine results is to ensure it's keyword-rich. It means you should have keyword phrases or keywords throughout your site and all your content.
Keyword density is another important part of SEO for law firms. You need to be able to include long-tail keywords, which are words that are shorter and more specific, within your written content so that search engines can see them as a relevant source of information. That way, when people use these keywords in their searches, they will turn up your law firm's website instead of a competitor's.
Make sure the most important pages on your site are mobile-friendly! As the number of users who access the internet primarily through their phones increases, search engines have become increasingly focused on how well sites function on mobile devices. For example, Google recently announced plans to make its platform support mobile searches exclusively by 2020.
That means you want to ensure that the most important pages on your site can easily access this device without any problems. To do this successfully, you also need to consider how easy it is for users to click links and get around the page.
Whether or not there are any areas where there isn't enough contrast between text and images, some parts of the page aren't readable. Finally, check out Google.
Tip 3: improve your website for search engines.
You can start by optimizing the headings of your website. You want your website to be search engine friendly so it will rank on Google and other search engines easily. It's also important to remember that site architecture matters. It's better to have a well-organized site rather than one with lots of disparate pages that aren't connected well to each other.
Next, optimize your meta descriptions for search engines. This step will help ensure you make the most of what is informed about your law firm. As a result, you are attracting the right customers to your business. Make sure that you use "keyword rich" language in your meta descriptions. Law Firm SEO have the expertise and resources to make your website an irresistible prospect for search engines and customers alike.
Remember, the more descriptive and keyword rich your meta description is, the greater your chance of generating more visitor traffic from search engines like Google. Lastly, don't forget to optimize your website for mobile users! Despite what many people believe, not everyone on the go uses their smartphone or tablet for web browsing.
If you want to attract new clients, they need to find out about you through mobile devices. Today's smartphones come equipped with robust browsers that make it easy for people to browse via their devices without needing an internet connection at all–a significant development in today's market!
Tip 4: Publish high-quality content regularly.
As law firms, we know the importance of publishing regular content on our websites. However, you must publish high-quality content regularly to achieve this goal and rank your site well in search engines. Creating unique content and having a blog on your law firm's website is crucial for achieving a good ranking.
Additionally, building links is another way your law firm's website can help to improve its search engine rankings. When you create more links to your website from other reputable websites,
Google will start recognizing these links as "quality sites" and giving your website more weight in their algorithms. So make sure you publish high-quality blog posts regularly so that people continue to link to your website and thus boost its search engine rankings!
Tip 5: Use social media to boost your law firm's website.
Social media has become an integral part of the way people find information today. This advancement makes it imperative that law firms use social media to their advantage.
By promoting your website and potential new clients on your social media profiles, you'll be able to create a more thriving community around your firm. By sharing current news and interesting articles related to your practice, you'll also be able to attract new leads from existing clients and strangers interested in learning more about what you do.
However, don't forget about using social media for promotional purposes! Not only will regular posts help build brand awareness, but they can also help you score high rankings on search engine results pages (SERPs). For example, Facebook shares have increased orders by 538 percent!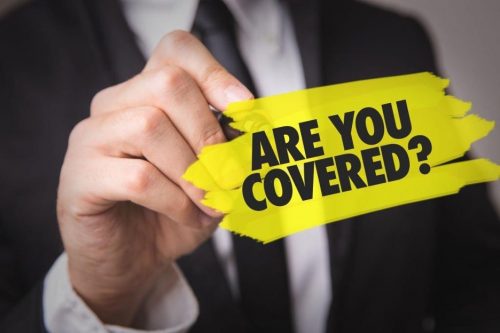 Conclusion
Optimizing your website for law firm SEO can help your firm get found online and increase the likelihood of reaching your target audience. You can seek further required authentic guidance from experts of  Law Firm SEO of Ever Spark.
---
Interesting Related Article: "Building Your Law Firm Marketing Team"