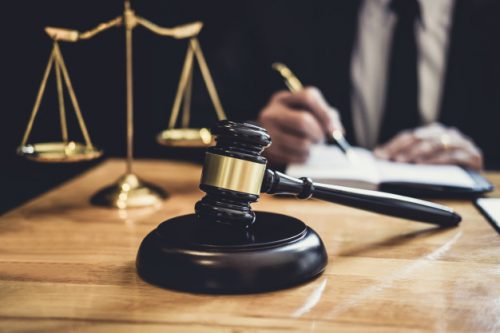 When you are injured at work and your company or organization tries to settle the situation at minimal cost, you have more worries besides your trauma. In severe situations, you may have lost the ability to work, and you don't have money to pay your creditors and your miscellaneous bills.
Unfortunately, many can relate to the situation shared above. But you don't have to be shrouded in such a gloomy scenario. How to resolve the problem? 
Below are five top reasons why hiring a lawyer can help you.
Hiring a lawyer can help you receive your compensation 
If you think getting worker compensation is easy when you don't have the idea of the picture another way. You may have been a great worker and got your treatment done in a reputed healthcare center, yet; your claim may get denied by the employer. This scenario can happen anywhere in New Jersey. Just by hiring a good compensation lawyer, you can reverse the situation and get the money denied. A good lawyer can build a strong case on your behalf and cruise you through the legal solution and help you receive a favorable settlement.
Hiring a lawyer improves your chance of negotiation
Maybe the insurance company decides to pay your claims, but they may end up offering you a minimal amount to finish up as a formality. And once you have accepted their offer, you cannot claim more. Instead of falling into such a trap, better you outsource your case to a good New Jersey workers' compensation lawyer and be assured about the recovery you deserve. Your lawyer will help you receive every benefit that you should receive.
With a lawyer beside you, the paperwork gets easy and accurate
Do you know a wrong statement or incorrect information can land you into trouble, or your request may get rejected? When you hire a lawyer, they will take care of all paperwork and documents. They know the legal language and how to write them. They will make sure there are no errors, and this will help you in your process.
Hiring a lawyer enhances your chances in court
What if the matter doesn't get settled outside the court, and you have to go for a trial phase? This will cost you both money and time. Without legal knowledge and how court proceedings take place, you will be lost entirely. The insurance company of your employer will try to make things hard for you. Why take more stress when you are already in such a terrible situation? With a lawyer, they can represent you as you heal from your injuries and focus on other factors in life.
With a lawyer to represent, you will have mental peace
Hiring a lawyer frees you from unnecessary legal loops, and you can be at ease as you know your lawyer will set things right. You don't have to involve yourself in tricky matters and discussions.
Wrapping up
To sum up, hiring a worker's compensation lawyer, you have more benefits than listed. Your attorney will be your best ally throughout the process and maybe for later matters in life. They will guide and explain everything related to your case and share a realistic picture of your claims and possibilities.
---
Interesting Related Article: "How Does Workers' Compensation Work?"