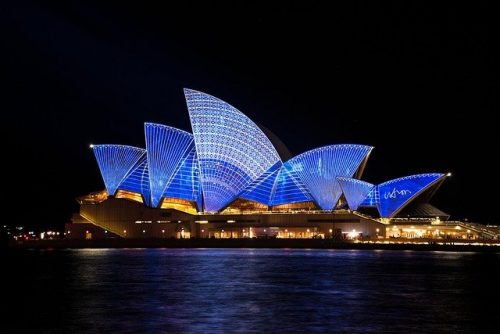 The Australian property market is one of the only markets in the world where you can buy and sell properties at a profit. If you want to buy real estate or make money by flipping homes, then this guide on different types of Australian property will help you get started with your investment!
House and land packages are an excellent choice for first-time investors. They can provide the benefits of a house, but with the added security of owning your own land. This means you'll be able to build your home on the lot that's already owned by the developer.
Houses in Sydney and Melbourne are not cheap, so purchasing a house and land package is another way to save money and get into the market quicker than buying property separately, something that many local real estate agents would suggest.
If you're considering investment real estate in Australia, then there are many options available to begin your search for what best suits your needs as well as preferences. You can turn your investment into holiday villas to rent. However, if you're looking for something affordable yet still high quality; this is definitely worth considering due to its low maintenance costs compared to other types such as apartment buildings or townhouses (which may require more upkeep).
House Renovation

Learn about the process of renovating a home.

Understand the costs and risks involved with renovating a property.

Consider what type of property you would like to invest in, as well as how much time you have available for renovations.

Get started on a renovation project by speaking with an architect, builder, or contractor. And don't forget to look into the

BASIX certificates

to help reduce the amount of water and energy used in residential dwellings. 

First Home Buyer
As a first home buyer, you will be eligible for a number of concessions and incentives. These include:
A First Home Owner Grant (FHOG) for new homes
This grant is available to first home buyers who buy or build new homes valued up to AU $750,000. The FHOG is calculated as 20% of the purchase price of the property that's below $600,000. If your purchase price is more than $600,000 but less than $750,000, then you receive a maximum of $20k from this grant program.
Commercial property is any real estate used for commercial purposes. It may be a building that houses a business or it could be an investment property such as a retail store, office block, warehouse, or factory. Sydney is on the top location with a lot of office fitout in Sydney to hire for your projects. Commercial properties are typically rented out by their owners who then charge rent to the tenants who rent them. If you're going to invest in commercial property, you need to know how much it costs and how to buy it.
Turnkey properties are ready to move into, with no work required from the buyer. They're a good way to get started in real estate investing and can be a great way to diversify your portfolio if you're just starting out. Turnkey properties come in many different types, including:
Newly renovated houses

Newly built homes

Renovated apartments or townhouses
Know what your ultimate goal is, and why you're investing, and then build a plan around that.
You should know what your ultimate goal is, and why you're investing, and then build a plan around that. If you don't know what your goal is, then how do you plan for it? Make sure that you understand the investment property market in Australia and how it differs from other markets.
If your goal includes buying an apartment to live in or renting out as an investment property, then consider these factors:
Will there be enough demand for the type of apartment I'm looking at?

Is this an area with good infrastructure like transport links (road networks), schools and shops nearby? This will help when selecting an area to buy in which will also determine its value.
Conclusion
We hope that we've given you some great ideas for what to do with your investment money. There are so many options out there, and each one will have its own set of pros and cons. The key is knowing what your goal is, why you're investing in real estate (whether it be for financial reasons or otherwise), and then building a plan around that.
---
Interesting Related Article: "Migration to Australia – Most Common Visas you can apply"