Instagram is one of the fastest-growing social media platforms used by people to build their brand. Whether you are a fitness enthusiast or a small business owner, Instagram is a very powerful platform to connect to a huge audience quickly. This is possible due to the visual and creative nature of the platform, which keeps the user hooked for hours!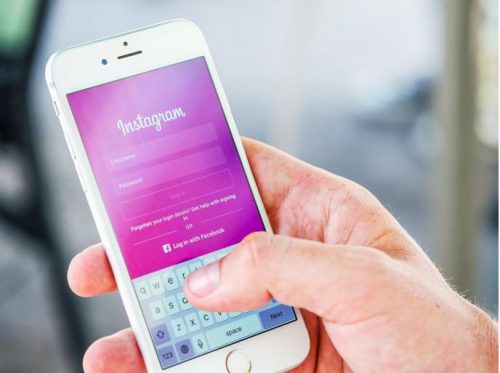 However, setting up your account is easy. But, building your brand takes time. For this, you can check out sites like Viralyft, Get Viral and SocialPackages that'll help you to buy real Instagram followers and likes. But that won't be enough to increase your visibility or build your virtual community. As the platform has more than 25 million business profiles, you need better strategies to stand out.
If you are a fashion/ lifestyle or fitness influencer, you can be more creative about your content. Honesty and simplicity in your content can fetch loads of followers. But a small business owner might not have such creative juices, right? In that case, they have to put their thinking caps on.
To help you out, here are some effective tips to boost your Instagram presence faster:
Have a good looking account
You probably know that on Instagram, looks are everything. The way your account looks tells a lot about you. For example, if you are a photographer, your account must have breathtaking photos clicked by you. Or, if you are an artist, you should have bright pictures displaying your art.
No matter what your brand is, you must have a general brand image. And you have to maintain it consistently.
Most of the successful Instagram accounts are consistent with their looks. So, while posting pictures, don't use more than one or two filters. You can use these filters on all your photos. This will give your account a balanced and aesthetic look. Furthermore, it will help you fetch the right audience and improve your visibility on Instagram.
Post high-quality content
As per EarthWeb, the best way to keep your audience hooked to your profile is by posting top-class content. Creating quality content will make your audience come back for more! The content must always be interesting and catchy.
But that's not all. You have to avoid posting just about anything on your Instagram account. Remember that your content has to be relevant to your brand or business. Relevant, informative, and engaging content is the key to success and better brand awareness.
Suppose you own a publishing house. But you can't wait to post pics of your Maldives trip! In that case, post these pictures on a private account. Or, post them on other social media platforms. The idea behind this is – your content must attract and rather distract potential customers towards your business.
Another tip to make your content interesting is to use emojis, boomerangs, and more videos. Keeping the content fun and light-hearted will fetch you followers from different age groups too!
Maintain a content plan
Having a proper plan for posting your content is the key to better engagement. All the successful Instagram accounts create a content plan before generating content. Similarly, if you maintain a fixed content schedule, your audience will know when to expect new content. This not only keeps your account active but also steers your audience's attention towards your account.
So, prepare a content calendar for your account. This must be detailed and have the plans for daily, weekly, and monthly content posting. The plan must be aligned with the best time of the day to publish content. You must post content when your account receives the highest traffic.
Interact more with your followers
Another great way to boost your presence on Instagram is by increasing your followers interaction. If you include your customers in your content, they feel a lot more connected. You can start by writing interesting captions along with the photos you post. Interact with them through captions and try to reply to their comments. Also, you can go live and interact with your followers in real-time!
Furthermore, you can host quizzes and polling sessions along with your Instagram stories. This is an effective way to increase engagement and profile activity.
Use Instagram analytics
You can use Instagram analytics to understand which content type your followers like or dislike. To do this, follow these steps –
Tap on your Instagram profile photo
Tap on the Instagram insights icon
In the Posts section, tap on "See more"
You will see your most successful posts sorted by impressions. Analyze these posts to understand why they have so much engagement. Do they have awesome photos? Then, post more posts like this. If you want to dig deeper, select a post and tap on "View Insights".
Conclusion
Apart from the strategies mentioned above, there are sites where you can buy Instagram likes. Buying Instagram likes will help in increasing Instagram engagement.
You can also buy real Instagram followers, Also try to look for ways to enhance your content quality. Additionally, follow successful Instagram accounts to learn more about boosting your presence.
---
Interesting Related Article: "What Is Social Media Engagement and How Can You Use It for Your Business"