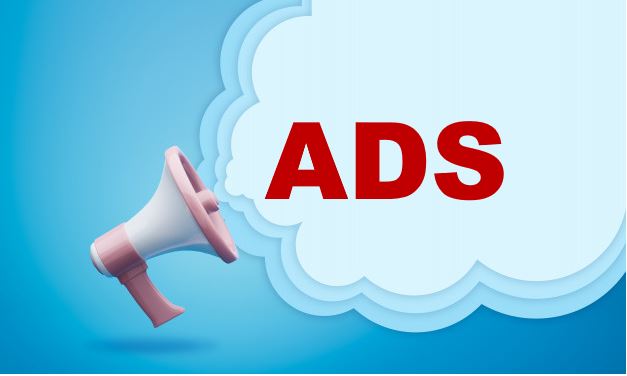 Studies state that the world is gravitating towards a social revolution. Digital marketing tools are vital to marketing teams and businesses when it comes to acquiring new customers as well as maintaining an existing customer base. Digital marketing tools like Search Engine Optimization, Google AdWords, social media marketing, Google Analytics, and Email Marketing have a variety of advantages over that of traditional marketing strategies. Whether a business has its own in-house digital marketing department or if they outsource its digital marketing services from agencies, it is vital that proper strategies are implemented to yield the most lucrative results.
One of the key benefits of Google AdWords is that it will generate more leads by increasing visibility when an individual searches for keywords that are included in marketing content. Both SEO and Google AdWords are search engine marketing strategies that are used to generate more traffic and leads. However, an optimized AdWords campaign can work faster for a company to get the much-sort after, first spot in search results.
Utilize a Reputable SEO Agency
Employing the service of an SEO Agency is one of the easiest ways to improve content visibility on the internet. SEO agencies are able to monitor Google news channels as well as SEO news forums. They also keep up to date with algorithm updates and how these updates will affect search results. Therefore, they can monitor their client's site health to establish if algorithm updates affect the performance of a client's web content and will proceed to provide advice on how this issue can be repaired if needed. Reputable SEO agencies such as TopRankings are able to expertly optimize on-page elements with strategies that they have proven experience with— which will also boost organic performance in time.
Pause Non-performing Ads
While this might sound a bit drastic, there is a common misconception that all ads are going to be winners. When in actuality, most ads will not be—as per the law of averages. No matter how well an ad is optimized, if it is not performing, digital marketers are better off trying a different approach—meaning that if there are constant failures in an ad's Clickthrough Rates, it is time to remove it altogether. The rule should be that if an ad is not performing, it should be pulled as it will continue to drain resources unnecessarily.  
Incorporate Competitors' Keywords Into Headlines
The importance of keywords cannot be stressed enough, and highly competitive keywords cost a lot more in order to escalate content visibility. However, marketers do not necessarily have to tackle the most competitive keywords in the industry. Instead, they can use keywords that the brand's direct competitors use. The headline is an important part and should be keyword rich and grab the attention of a customer. 
Utilize Higher-converting Ad Copy
While keywords are a significant aspect of generating leads, they are not enough to create a compelling and persuasive ad. This is why keywords need to be linked with quality content in order to really sell to a customer. When it comes to creating top-performing copy, the content should evoke emotion and excitement so that it will generate more social shares and ultimately result in better-performing ads.
Ads Should Link to Bespoke Web Pages
The effectiveness of pay-per-click marketing depends significantly on the landing pages. When a persuasive ad is coupled with a high-converting landing page, marketers are able to achieve optimum results. It is crucial that ads link to more than just generic homepages. The landing page should have a direct link to the original search content to avoid frustration and ensure conversion. Bespoke landing pages are a vital element since they decrease confusion by directing the customer to the exact content that they need.
Final Thoughts
While impressive Clickthrough Rates will not materialize overnight, digital marketers are able to implement the above tools to ensure that their content is optimized for its intended purposes. This process will require patience and trial and error, especially if the process is not one that individuals are particularly experienced in. SEO agencies are one of the most effective ways to streamline and ensure that marketing content is optimized to provide the most optimal search engine visibility.
---
You may be interested in: How to Get Started with Advertising Your Business Online