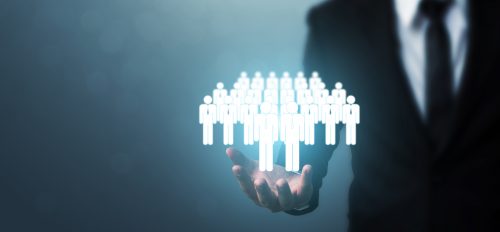 Making the wrong recruitment decisions can be very costly. Similarly, if your onboarding processes for new recruits aren't right, then those you have hired may not be inclined to stick around. In this post, we provide 5 key recommendations to improve both your recruitment and onboarding processes:
1. Advertise to Attract the Right Candidates
The manner in which you advertise your vacancies has an enormous influence on the candidates who respond. It's worthwhile taking time to create job descriptions and advertisements that will attract responses from the candidates you need.
Provide specific details about the job role, what's involved, key responsibilities and typical projects. It's also good practice to define the skills and capabilities that are essential along with those which are desired but less important.
Always provide background information on the company or employer. Give prospective candidates compelling reasons to apply, such as training programs, company development news, and social activities.
Make certain that the language you use in job advertisements is always clear and engaging. Avoid jargon and speak directly to prospective candidates as "you", avoiding terms like "the ideal candidate".
2. Thoroughly Evaluate Viable Candidates
Hiring staff based upon submitted CVs, cover letters, application forms, and face-to-face interviews has been the traditional approach taken by many employers. But this process can often lead to poor recruitment decisions. Great candidates who are simply not so great at interviews can find themselves rejected while poorer candidates who are fantastic at the interview stage get hired. What's needed is a repeatable assessment process that enables recruiters to identify candidates who are the best fit for their vacancies and their business. The process needs to be simple to implement and easy for both recruiters and candidates to carry out.
Psychometric tests provide a standardized, consistent way of assessing the skills, aptitudes, attitudes, and personalities of candidates. Using psychometric testing early in the recruitment process is a great way to quickly filter out unsuitable candidates while, at the same time, identify those with high potential who are likely to fit in from day one.
3. Start Onboarding Early
Staff turnover is at an all-time high and your onboarding process can have a huge impact on staff retention. It's important to remember that professionally qualified, experienced candidates are in high demand, so when they're seeking new employment, they may be choosing between multiple offers. It is therefore important to engage them as early as possible, ideally before their formal start date.
Friendly communications detailing your company's onboarding processes and training programs along with details such as staff car parking facilities, forthcoming social events, and company orientation guidance will help newly hired staff feel like a part of the team before they step through the door.
4. Personalize the Onboarding Process
While there are many aspects of your onboarding process that apply to all staff such as introducing the company mission and goals, setting up IT facilities and emails, along with familiarizing them with available facilities (car parking, bathrooms, kitchen areas, meeting rooms), there are many important aspects that are specific to each individual and their new role. Focusing on these important aspects of your onboarding process by providing new employees with onboarding guidance that's specific to them and their new job will help them feel valued and supported.
Another important aspect of personalization is training. Every new employee is different so it's sensible to determine each individual's specific training and development needs. Surveys can help by inviting new staff to indicate what they need and provide insight into their career development objectives.
5. Regularly Review Your Onboarding Process
Every new hire is an opportunity for you to review and reassess your onboarding processes. Conducting anonymous onboarding surveys sometime after new recruits have joined your ranks can provide valuable insight into what can be beneficially improved or changed. It's important to remember that a poor onboarding process is bad for staff retention and will be detrimental to your business. Meanwhile, a great onboarding program along with Agile onboarding software will help retain valuable employees and get them up to speed quickly and efficiently.
---
Interesting Related Article: "8 Great Ideas to Try When Onboarding Remotely"