In today's retail environment, providing a fantastic in-store experience is crucial to long-term success. However, as more and more customers turn to the internet, it gets harder to stand out from the crowd.
It is no longer necessary, but rather expected, to create an integrated consumer experience that meets the simplicity and effectiveness of online buying. However, it might be challenging to strike the correct tone in-store and close a transaction if shop operations are not coordinated.
Because of this, it's crucial to ensure that your retail shop operations are coordinated.
Automate Time-Taking Activities
To make your company run as efficiently as it can, you must deploy a retail management system. Retail, like any sector, has its inefficiencies, particularly at the shop level where time-consuming procedures, such inventory checks, cash processing, and emails, can divert workers from consumers and consume their time.
Try to identify the most time-consuming jobs performed by your staff and seek for ways to automate them while looking to optimize retail store operations.
Attract Your Clients' Attention
Make sure to arrange your products neatly, stock them logically (by section) for customers to find them quickly. . Additionally, keep all boxes and packing are routinely cleaned. Always keep your retail space organized and tidy. Nothing repels clients more quickly than clutter and ugliness.
Guarantee  your staff members are adequately attired and that their name badges are visible. Your customers will be able to instantly recognize your retail operations team in this way. Asking them about their needs will help you establish a rapport with them.
Pay Close Attention to Your Clients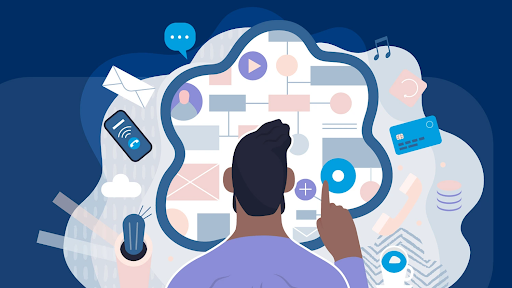 In retail operations, it is crucial to consistently pay attention to each customer's demands and provide exceptional customer service. A small increase in customer satisfaction can bring you loyal clients who prefer you over your competitors and are willing to make more purchases.
Delivering a seamless consumer experience across all channels is the core of omnichannel marketing. A real omnichannel experience depends on how your brick-and-mortar services are integrated with everything else to create streamlined in-store operations.
In reality, you may have many customers who click and pick up out-of-stock items when your inventory data is not synced and updated in real time. In such cases, consumers may be tempted to go elsewhere if your brand is perceived as unpredictable or if your customer service is uneven across channels.
Train Effective Workforce
Your team is your most valuable resource since they carry out the normal duties that determine the success of your business. Consequently, you must first optimize your staff before you can optimize the operations of your retail stores.
Train your staff to be attentive and aware of your customers' needs at all times. Pay attention to any errors they make and fix them to prevent repetition. This implies that you must address things when they come up and not just brush them under the rug. Being kind is a fantastic quality, but don't let people take advantage of you.
Use Intelligent Packaging
To ensure that shoppers would see what they want as soon as they glanced down the aisle and pull them off the shelf, they were meticulously created and tested according to a strategic plan. However, in the future, a package's aesthetic appeal won't be enough; it also needs to be intelligent.
Digital and physical worlds are connected via smart packaging. Active and intelligent packaging make up the two main divisions. Through monitoring and management of variables like temperature and moisture level, active packaging aims to enhance the contents. Intelligent packaging, on the other hand, includes elements that convey information about status changes, product updates, and other similar things.
The importance of connected packaging to a positive customer experience will increase in the future, especially as consumers' reliance on online commerce grows.
Improve Channel and Inventory Strategies
The extent and effects of inventory mismanagement have already been discussed in detail. Given the severity of the issue, it is understandable that more than 50% of retail choices are spending money on analytics to improve channel and storage strategies.
The retail industry is a highly turbulent one by definition. A product moves through multiple hands between the time it is packed into a package and carried out of the factory and the time it is placed on a cart and pushed out of the store. Along with the manufacturer, shipping, and storage processes, it may also be picked up, examined, and misplaced by a number of shoppers while it is in the store.
In Conclusion 
Store operations are not a precise science. However, you may position stores for long-term success if you take these suggestions into account when you improve your retail store operations.
---
Interesting Related Article: "How to Make Your Retail Store More Sustainable in 2023"