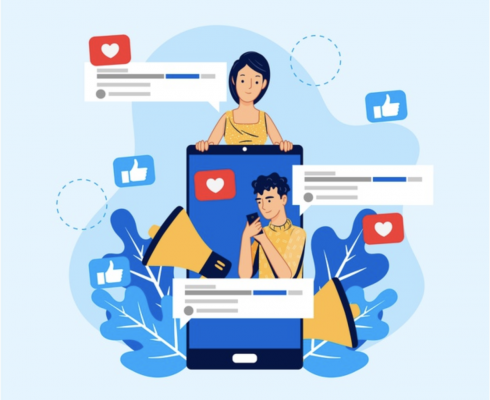 Social media is something we breathe off these days. This has happened because people want to share their daily lives and whatever small things are happening within them on a social platform. However, this serves as an opportunity for brands and public figures to promote their services and products. This is why becoming a social media influencer is a great thing. However, being a successful influencer is not child's play. You have to employ a lot of techniques and strategies to ensure constant growth and hence this article will provide you with all the basics. Today we are going to discuss 5 ways to organize your social media marketing strategy and let's have a look at some of the best social media marketing companies according to DigitalBuzzBlog.com . So without further ado, let's dive right in.
Plan your goals
The first thing budding social media influencers must do is plan out their goals. This gives you a sense of purpose and hence it becomes easy for you to take action accordingly. For example, when one's starting out to be an influencer, they can have a variety of goals in mind. This may include, starting their own brand and promoting that on their Instagram account, providing influencer marketing services to other brands, or featuring in ads for other major brands in the niche. The plan of action for all those things is different which is why you need to know which way you want to go. Also, planning your goals helps you keep a track record of your progress which is why setting your goals before starting out is very important. Goals need not be too big. If you think a small milestone can be treated as a goal, then so be it. Just as long as you have something to look forward to.
Scan the niche
Before starting out to be an influencer, you must know what niche you're entering and what all it has to offer. Choose a niche that has fairly decent volume but not a lot of competition. Such niches are easier to grow on, which will make you organize your marketing strategy very well. Apart from that, take a look at your competitors and check what type of content they are producing. Once you have done that, you can now start implementing those ideas on your own account, which will help you grow on the platform. This will help you mend your strategies and target a specific group of people so that you don't waste your time on acquiring followers that have no intrinsic value to your community.
Create great content
The next thing that you have to do to organize your marketing strategies is to keep creating content. This is the only way that you can bring in more organic followers and hence you should really focus on this. Creating content does not have any boundaries as to what type of content you want to create. As long as it is congruent with the niche you're in, you have nothing to worry about. If you keep creating good content, then you will automatically attract the audience that you want and hence will be able to grow much faster as compared to other people. Also, you must keep experimenting to see what works and what doesn't with the audience that you have gathered.
Check analytics
Analytics tell you a lot that you need to know about. This means if you check your analytics regularly you might be able to see patterns and hence you will understand what to post. A lot of people don't consider this, but most of your audience is global, which means there is a huge difference in time zones. When one section of your audience is up the other is sleeping and vice versa. To tackle this, you need to find the percentage of the audience that is from a particular region and then figure out which region has the largest percentage of your audience. This is where the analytics come in. There are a ton of tools available online that can help you do the same and hence help you figure out a time to post where you get the maximum reach from. This is very important for brand building and hence is the must employ the tactic.
Use social media marketing services
Last but not least, using social media marketing companies is very important for you to excel in the niche you're in. This means that you need to buy likes and followers, to invite a more organic audience to your account. The way this works is pretty simple. All you need to do is buy likes and followers from a website that you find reliable. Once you have a threshold audience on your account, other people are more interested in following your account, and hence you will grow incredibly well. Apart from that, social media marketing services like scheduling help a lot with organizing your marketing schedule.
Conclusion
The above-mentioned 5 ways are the basics to organize your social media marketing schedule which is why we highly recommend using these on your account as well. If you're starting off on any social media platform, then we highly recommend using these tips and hence growing your account beyond your expectations. Till then, keep scrolling!
---
Interesting Related Article: "What is social media? The effects of social media"