Developing software in-house is a costly endeavor and it will not only take resources, financial load but time as well to complete a software development project on time. If you have been in this industry for some time then you already know that developing your own software almost never proven effective in terms of saving time and money.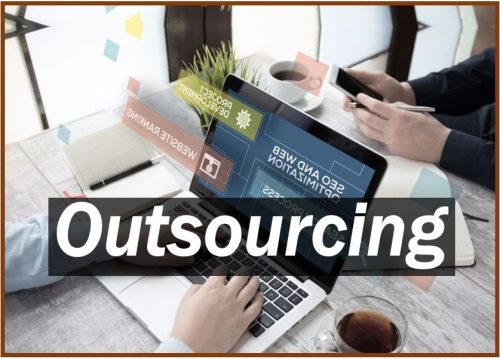 But then the talks of custom software development come to the attention of such people and that too proves to be a nuisance as everything has to be taken right from the top and the costs are just sparkling. If you truly want to save some money and also don't want to let your focus devoid in terms of quality then the following are some of the ways that can best suit your needs:
Consider outsourcing everything
Outsourcing is the practice of getting your software development completed by an offshore company, here you hire remote developers who are skilled but ready to work on cheap wages. The software gets developed and the whole code is then shipped back to you. Your costs won't tend to increase because nothing is being built or worked on in-house, it means that no resources are being consumed on your end and the whole project in its entirety is being worked out by an outsourcing company. Simply putting up with this single idea won't help you to produce nice quality in terms of the software output. That is why take a look at the following elements.
Draft your own requirements
So you have decided to outsource software development and are already considering a few tech companies to begin with, well good for you. But make sure that you provide them with a clear set of details or project requirements to work with. If you don't provide them with any insight then chances are that the whole project is going to end up in huge turmoil.
It would be an unfinished product, to begin with, lacking the functional integrity and distorted in every possible way. If you are choosing an outside company to outsource your software development to save cost then at least draw a proper requirement sheet to let them know what you want and how you want it. This way there will be no misconceptions whatsoever and the software will end up being exactly how you wanted it to be.
Communication is important
It isn't as simple as choosing an outsourcing company, handing over all the details or requirements, and then contacting them just before the deadline so they can deliver you the final product. Well, if it could only work like this but sadly it doesn't. Do you need a superior quality product? If so then you will have to remain in constant contact with the company that is working on your project.
Guide them through everything, help each other to limit the communication barrier so that if there are some issues then these can be dealt with right there and then. It will keep things streamlined and provide you with an effective timeline regarding the completion of your project. This way you not only make sure that the final product is of supreme quality but will be able to cut costs at the same time.
Involve your quality assurance team right from the beginning
It is best if you could involve your QA (quality assurance) team right from the beginning. The best practice here would be to keep on asking for software code from the outsourced team or even the prototype models so that the QA team can verify if everything is up to speed and working as it should or not. After successful testing has been done you should dispatch the results to the outsourced team developing your software to let them know so they can make amends accordingly.
Focus on the necessary features
When you are planning your software production there could be a lot of new ideas simply pouring out about the features, what should be included, and what should not. The ultimate way of dealing with this is to select the features that are a priority and must be included within the finished software, and all of those nice to have features should not become your priority here. Those are extras and you can also include them within the project once you have all your necessary features up and running.
---
Interesting Related Article: "How is Software Development Used in Popular Industries?"