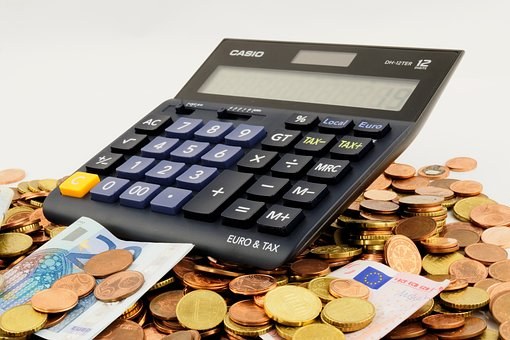 Part of growing your business may involve doing some travelling. But between an uncertain economy, fluctuating prices, travel glitches, and business matters itself, you may spend more than you had anticipated.
Besides creating unnecessary pressure on you, it can also strain your business financially, especially if you're a small business trying to scale up. 
How do you minimise expenditure without compromising comfort and reliability? Here are some top tips to help keep spending and your sanity in check
1. Avoid Expensive Dates and Days
Where possible, avoid travelling to a destination when there's a big event happening simultaneously. A quick google search should point out any National Holidays, cultural festivals, significant sporting events, etc taking place around the time of your travel.
These events attract more people to the area, leading to a hike in prices. Accommodations and ground transportation may become costlier, meaning you'll pay more for an irrelevant occasion.
Identify a good fit hotel that's close to your meeting place. There may be more luxurious options farther away but there's no telling what glitches may come up resulting in you showing up late.
Further, aim for midweek travel since Fridays through to Mondays usually attract higher costs, both in terms of flights and accommodation. Where it's unavoidable, try booking an extra day or two, before the weekend sets in—see the sights and get some work done.
2. Purchase Travel Insurance
As you get your travel documents and vaccinations in order, consider investing in travel insurance cover. Fees, penalties, and additional costs related to missed flights, interruptions, and cancellations can leave a significant impact on your budget. Getting this cover in place can help cushion you from such expenses.
If you suffer injury or fall sick abroad the policy will sort out medical emergencies and facilitate evacuation or repatriation as the need may be. The cover also extends to compensate third parties whose property you may have damaged accidentally.
The cost of these unforeseen circumstances can pile up quickly and you don't want to handle them by yourself.
3. Sign up for Loyalty Programs
Sticking to a particular airline or hotel chain has its perks and can improve your overall travel experience.
Depending on the airline, enrolling for their loyalty may earn you redeemable airline miles or elite status. Elite status may mean waived baggage fees, priority boarding, upgrades, free seat selection, and access to the VIP lounge.
Similarly, loyalty to one hotel chain can prove impressively rewarding. The more common perks include free room upgrades, discounted prices, VIP access, complimentary breakfasts, early check-in as well as late check-out. In some cases, you can redeem and transfer your points to airline miles.
4. Stack Your Trips
With every trip, you're spending money. The more trips, the more money you spend and the less valuable that investment feels. Look at your schedule, do you need to take multiple trips to different customers in a certain region?
How many of these meetings can you block together? You may be away from your office or home for a couple of weeks, but after that, you'll have plenty of time to catch up. Not to mention save the company a wad of cash.
Between your meetings, you can take time off to unwind. If you're doing business in Eastern Africa, a 4-day luxury excursion to Kenya's Masai Mara just might be what you need. Many lodges offer wi-fi services ensuring you can get some work done even as you enjoy the expansive and picturesque wilderness dotted with predator-prey action.
5. Choose Inexpensive Activities
Balancing fun activities with cost can be tricky, but there are plenty of inexpensive activities you can engage in.
If you're working in a coastal town, take a walk by the sea and a dip as well. Explore the city, go for nature walks, visit historical sites, sample local cuisines, or check out the nightlife. Ask your hotel to recommend low-admission tourist attractions but take precautions to stay safe.
If the region you're visiting has a different set of customs from your own, it's best to read up on them, before stepping out. Are there differences in etiquette, dressing, and other mannerisms? You wouldn't want to offend your hosts.
Book Your Business Trip With Us.
Allow us to take the headache off your business trip. From flight bookings to ground transport, accommodation, and fun activities, we have the expertise and packages to suit your needs. Talk to us at +254719222430 or [email protected] ltd. You can also visit our website https://kenyaluxurysafari.co.uk/. 
---
You may be interested in: How to Maintain a Budget When Going on a Business Trip