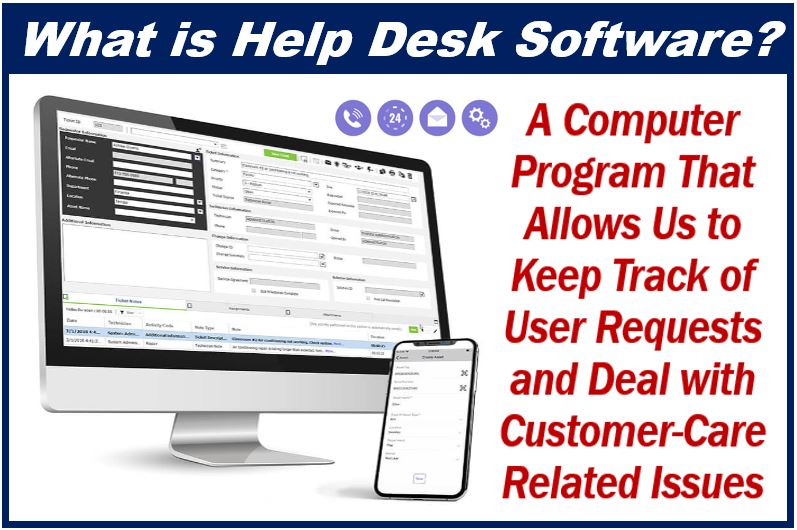 The finest helpdesk and ticketing solution allows enterprises to handle customer and staff support inquiries effortlessly. This is especially significant because help desk software has become an essential component of modern business platforms, particularly when combined with CRM solutions to maintain the company's high effectiveness and competitiveness.
The current epidemic emphasized the necessity of support desk software, especially because big firms have shifted their client assistance platforms online rather than using telephone services. However, choosing the finest ticketing and technical assistance software might be difficult if there are many different alternatives nowadays. Include integration options in the pricing.
Therefore, we present you with the latest available support software, features, pricing, and other elements currently accessible.
 1.   Freshdesk: Features & Pricing Checkup
Freshdesk offers outstanding customer support and several functions at a reasonable cost. Freshdesk is a ticketing platform to give your knowledge base stronger and quicker solutions.
In view of its natural and smooth layout, Freshdesk is also incredibly simple to use. It is also well matched with other things from Freshworks, giving it the perfect solution to people who use their articles. 
Freshdesk Features
Powerful Ticketing System.
Support for many channels, multiple products, and multiple languages.
Motive, integrated apps, automation, gamification, and much more.
Freshdesk Pricing
Sprout Plan: Free with unlimited agents.
Blossom Plan: $15 annually, $19 monthly
Garden Plan: $30 annually, $45 monthly
Estate Plan: $49 annually, $69 monthly
Forest: $99 annually, $125 monthly
2.   Freshservice: What Features Can You Get?
To manage client expectations, Freshdesk creates basic knowledge articles, FAQs, self-service portals, and more.
To establish strong customer connections, you can achieve a variety of specific features. Moreover, your ongoing service will be considerably improved, not least lowering agent burdens.
Freshservice Features
Ticket sections are customizable.
Support for global clients.
Support for many products.
Freshservice Pricing
Free Trial Available
Sprout Plan Free for 3 agents
The BLOSSOM Plan: $19
The Garden Plan: $29
Estate Plan: $49
The Forest Plan: $79
Both platforms have the same developers, and the two platforms of the same developer will only confuse you if you have a lot in common with your Freshdesk and Freshservice tools. Both Freshdesk and Freshservice benefit your company in one way or another.
There is a comparison above between Freshdesk vs. FreshService to make things absolutely clear. Place Freshservice against Freshdesk to find out which system is the best deal between the two systems. 
3.   Zendesk: Taking a Spotlight with Its Features
Zendesk was developed as a customer support tool with vast expertise and trustworthiness. Zendesk is a well-known end-to-end support solution that seeks to improve customer interactions by simplifying ticketing.
In comparison to other market alternatives, the Zendesk stage is highly polished, with comprehensive data and detailed highlights, multiple reconciliations, and excellent adaptability. That's why many businesses migrate to Zendesk these days.
Zendesk Features
Language Options
Audit Log
Omnichannel Support
Mobility
Multiple Brands
Zendesk Pricing
Zendesk Support Teams: $5 per month per agent.
Zendesk Support Suite Package: $89 per agent each month.
Zendesk's Sales Plan: $19 per month per role.
Zendesk Sales Suite Package: 79 per seat per month.
4.   HappyFox: How Can It Improve Your Performance?
HappyFox is customer service and ticket management software straightforward and powerfully simple. HappyFox connects all support inquiries with your email accounts & website. Happy Fox additionally has an economical monthly schedule for your budget.
HappyFox is an assist desk and support software based on the cloud. The assistance system allows you to resolve client problems and fix the workflow of your clients. It also features a knowledge base, a community forum, and a help site for end-users.
HappyFox Features
An easy-to-use interface that allows you to concentrate on your incoming requests.
Highly configurable, with strong automation.
Extensive documentation and analytics with excellent graphic illustrations.
HappyFox Pricing
Mighty Plan: $29 /agent/month
Enterprise Plan: $69 /agent /month
Fantastic Plan: $49 /agent /month
Enterprise Plus Plan: $89 /agent /month
Unlimited Agents Plan: $1499 /month 
5.   Vivantio: Digging into IT Service Management Features
Vivantio is the market leader in software and solutions for customer service improvement for demanding services teams.
Vivantio delivers a simple, adaptable, and scalable unified systems integration framework that enables organizations to achieve exceptional service excellence by combining business-level software's full capability with the flexibility of a modern cloud-based solution.
Vivatio Features
Maintenance of appointments.
Coordination of auditing.
Management of Customer Service center.
Management of Contracts/Licenses and Configurations.
Vivantio Pricing
Vivantio Value Plan: $42 per user / per month
Vivantio Vital Plan: $52 per user / per month
Vivantio Velocity Plan: $82 per user / per month
Vivantio Visionary Plan: $142 per user / per month
6.   What Are Features of HaloITSM?
HaloITSM provides software that may be installed on-site or cloud for ITIL-aligned assistance desks. HaloITSM has more than 25 years' expertise and offers an extensive application with a simple, user-friendly interface.
HaloITSM Features
Management of incident problems
Management for Change
Catalog of Asset Management Services
Integration of telephone services
HaloITSM Pricing
Pricing is straightforward and transparent. There are no divided plans or barricaded features here; simply all-inclusive ITSM.
All-inclusive ITSM software: $25 per agent/per month
Wrap Up
Whether an enterprise initially buys help desk software or seeks a replacement, the first step is to define a set of product criteria for the most productive business that the solution must fulfill.
These standards assist purchasers in reducing the list of items to be taken into account.
Purchasers must assess the requirement for software for help desks and ask questions such as What sort of assistance do their clients expect? What experience do you want your support team to offer? How do you modify your existing customer service?
The most helpful features of the team utilizing the product also have to be listed. The firm may require a product that can automate operations to increase customer self-support and save time for team members.
---
Interesting Related Article: "Five Ways Employee Productivity Tracking Software Supports the Team"