If you are a business person, you must be well-versed with merchant accounts. A merchant account is nothing but a regular bank account established for business purposes. This type of account allows businesses to make and receive payments in multiple methods, usually using debit or credit cards and other electronic payment methods.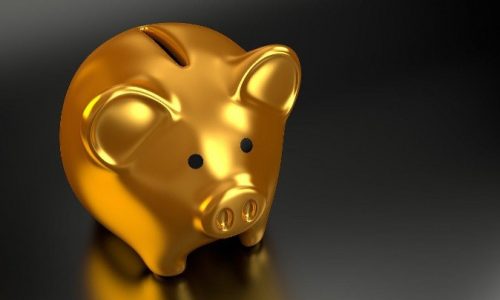 Merchant accounts are usually of two types: Domestic and Offshore. The domestic accounts are the ones located in the company's home country. On the other hand, an offshore merchant account is set up in a non-resident country. It is beneficial for high-risk merchants who have worldwide customers.
If you are expanding your business beyond your country, you might want to consider opening an offshore merchant account. This article will explore what an offshore merchant account is and discuss six fundamental things that you should keep in mind when you establish an offshore merchant account for your business.
1. What is an Offshore Merchant Account?
An offshore merchant account is similar to an international bank account intended for businesses instead of individual people. "Offshore" means it is located in a region other than the country where the primary headquarters of the merchant is located. Offshore merchant accounts are suitable for "High-risk" corporates and businesses that:
Operates business internationally,
Mainly deals with online transactions,
Have offices located in different countries,
Deals with high-risk commodities like pharmaceuticals, nutraceuticals, skincare products, tobacco, etc.
2. How Does Offshore Merchant Account Work?
Businesses that cater to international customers have to deal with several online transactions in multiple currencies. An offshore payment processor provides a secure payment gateway to ensure safe and threat-proof transactions for such businesses.
When customers transact with a business, they would be asked to log on to the merchant's online patent portal and enter certain information like banking details, credit/debit card number, etc. The data the customer provides is then transferred to the merchant's offshore account processor. They relay the information to the banking nexus for verification.
Once the information is verified, the data gets routed to the customer's issuing bank for further processing. If the issuing bank approves the payment, it transfers the fund to the offshore bank account electronically. The entire process is entirely automated and governed by the offshore account processor. Though it may sound lengthy, the whole process gets securely accomplished within a matter of minutes.
3. Who Should Acquire an Offshore Merchant Account?
Offshore merchant accounts are especially beneficial for the industry sectors that are categorized under "High-risk".
High-risk Merchants are complex businesses that are more prone to the risk of fraudulent transactions. They are more vulnerable to bad credit scores, potential chargebacks, and multiple refunds. Offshore account processors help things run smoothly in return for an added fee.
E-commerce companies like Amazon and eBay are also classified as High-risk merchants. These businesses almost completely rely on electronic transactions. Offshore merchant accounts help them deal with overseas payment transactions and accept a wide range of credit cards and multiple currencies.
4. Benefits of an Offshore Merchant Account
An offshore merchant account comes with several benefits in return for a processing fee, such as:
The offshore merchant account owner has to pay lower taxes than the domestic merchant account owner.
Offshore merchant accounts permit higher transaction volume than a domestic merchant account.
An offshore merchant account can be set up in any currency.
The merchant would be able to manage all the internal and external transactions online.
Offshore merchant account processors keep all transactions confidential.
The merchant can operate his business anywhere in the world.
Overseas businesses need not pay capital taxes.
5. How to Choose an Offshore Merchant Account?
Choosing a merchant account for your business is a daunting task. You need to consider several factors to ensure that the Offshore bank you choose keeps your money safe and also helps to boost your brand name. Here are a few tips to keep in mind while choosing an Offshore Merchant Account.
If your business caters to international customers, you would be having different currencies coming into your bank account. Before choosing an offshore account, check out whether it supports the currencies from different countries and helps convert them into the currency you need.
Flexibility & Customization
Financing and banking is not a "One-size-fits-all" concept, especially when you are running a big business. So, when you choose an offshore account, make sure the bank offers you provisions to discuss rates and conditions and develop a tailored solution specific to your business.
As a high-risk merchant, keeping your money safe is one of your foremost priorities. Check with your offshore account provider whether they have multi-layered security measures and employ anti-fraud tools to prevent fraudsters from breaching the protective layers.
When you trust an organization with your money, you need to be sure that all the information you need is disclosed upfront. Read through their terms and regulations, disclaimers, and contract to ensure the account provider is safe and reliable.
Responsive Customer Support
When you have a business headquartered in a different country and an offshore merchant account in a foreign land, you will need a responsive customer support system to help you oversee all the little things that might come up while managing a bank account for a complex business model. Make sure your offshore bank allows you to contact them at your convenience to assist you with your queries and complaints.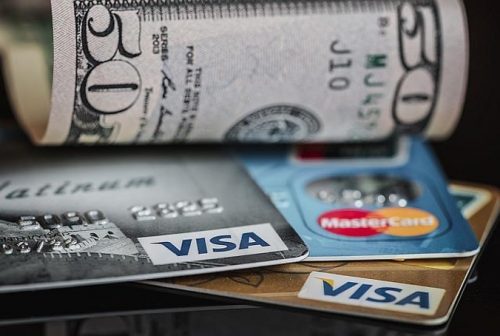 6. Tips to Choose an Offshore Merchant Account Service Provider
You need to ensure that the provider is reliable before you entrust them with your business revenue. Here are some things to consider before you choose an offshore merchant account processor for yourself:
Check the credibility of the processor by investigating their track record and testimonials from other renowned businesses that they have collaborated with. Go for reputed service providers with excellent reviews.
Ensure whether all the information regarding payment processing and related fees is provided upfront. Avoid the processor if you find any discrepancy.
Make sure the provider actually offers what they claim. See whether they offer 24/7 customer assistance, troubleshooting, and maintenance support. Select the processor who can assure you top-quality services.
Summing Up
We believe this article has helped you to understand how offshore merchant accounts work and what benefits you can expect from them for your business. It is an excellent choice to keep your money safe and growing if you want to broaden your business outreach and are planning to involve international customers.
---
Interesting Related Article: "What Is A Merchant Account And Why It Is Important?"