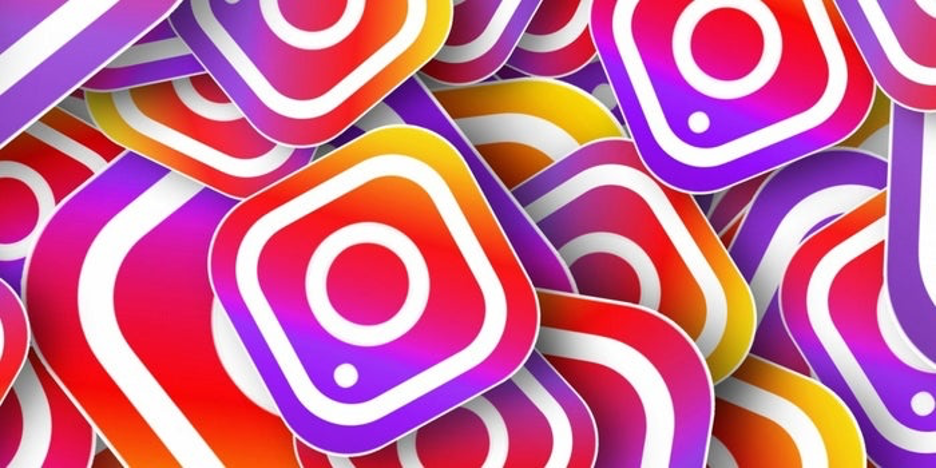 Introduction
Instagram has taken over the marketing space. All of the traditional marketing options are slowly becoming obsolete. The number of advertisements that the traditional formats get is becoming less. Many large corporate companies are shifting their strategies to focus more on Instagram marketing. Be it a big company or a small one gaining massive Instagram followers is very important to promote yourself. Companies have identified Instagram as a means to get a wider reach on social media. In this article, we have talked about the reasons why you should shift to Instagram marketing. 
Instagram has over a billion active users. The majority of the people prefer using Instagram over the other available platforms. Having such a huge user base provides you with a multitude of opportunities. You can target global audiences. There is a separate audience for all types of brands. Instagram was built for sharing pictures and videos but has become a great marketing tool. The access to the huge user base has made many big multinational corporations shift to Instagram as their dominant marketing source. If you are a small brand there is an ample amount of growth possible for your brand. The huge number of users that Instagram has allows you to develop target audiences. Having target audiences increases the interaction that you get on your post. The best part is that you can show your content to interested people who are much more likely to enjoy your content and your brand. This was not possible with traditional forms of marketing. This can help you gain massive Instagram followers which will help promote your brand.
Direct purchases on the Platform
Marketing on social media and Instagram, in particular, has helped brands sell more volume of products. This is because buying products that they see advertised on social media is much more convenient for the customers. They just need to press a single button and they can buy the product. Instagram takes this to the next level with their direct buy feature. With its feature customers can directly buy products advertised by the brands from Instagram itself. They do not need to go to the website of the company. This has increased the ease of shopping even more. Statistics show that using this feature has driven their sales up. The shop tab has been a revolutionary feature. This has a protected payment system that users can use and shop directly on Instagram.
Feedback and interaction with customers
Feedback is important for all companies. Companies know that without feedback they cannot improve their products. Having feedback from clients helps brands to understand their weaknesses and improve upon them. Getting feedback from clients is not very easy using traditional methods. This would involve using surveys that vary in the levels of accuracy. Instagram allows businesses to directly interact with their customers. This is a great way to get feedback for both big and small brands. Instagram provides features such as polls and question tags. These can be used to take the opinion of customers on different matters. They can directly ask you the concerns that they have regarding your brand. The direct interaction not only helps you get feedback on your products but forges a good bond with the customers. They feel like the brand cares for them and are taking their thoughts into account. 
Influencer marketing is quite an addition to the marketing tools available on Instagram. Every niche has influencers who have become popular through their content.  Using Influencers to promote your content can be really useful. Choose a credible influencer who is performing well in your brand's niche. Partnering with influencers can be done in two ways. You can ask a suitable influencer to promote your content. Having an influencer promote your content can help you reach new masses. People will want to buy your products when they see their favorite creators promoting you. You could also partner up with them to create a joint product. This can help you gain massive Instagram followers or you can even buy active instagram followers. 
The flexibility that Instagram provides helps to develop various campaigns. Instagram is a platform that thrives on creativity and innovation. Instagram provides multiple ways to post content that helps you gain a wider reach on social media. With traditional forms of campaigns, you have limited options concerning the content of the promotion and the format. Instagram provides you full freedom. You can post content in the form of a picture, a video, a story, or a reel. This wide selection of formats helps you to play with different styles of content. This allows for more creativity in your posts. You can promote your brand in unique ways. Not only does this allow you to show your brand's creativity but makes sure that your promotions are not boring for your audience. Marketing has reached a whole new level through Instagram.
Using Instagram marketing helps you maximize the results that you get from your promotions. Promoting your brand through traditional methods such as billboards and television advertisements is very expensive. This huge cost could not be afforded by small brands and they had to suffer. With Instagram, the majority of the promotions can be done for free. Even a single person with a phone could run a successful marketing strategy. This helps reduce costs and gives smaller brands a chance for survival. Even if you decide to spend money on services like Instagram advertisements, they are affordable. You can operate them even with a small budget. Instagram allows you to have a wider reach on social media at a fraction of the cost.
Conclusion
If you are a brand trying to grow yourself try marketing on Instagram. Instagram has become a new medium to establish your brand. If you try to start promoting yourself on Instagram there is a high chance that you will be successful.
---
You may be interested in: Content Ideas to Level Up Your Instagram Strategy