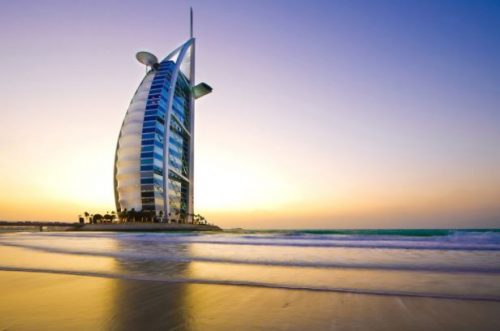 The real estate business in Dubai is a lucrative market. The favourable geographical placement of Dubai covering both the Eastern and Western part of the globe, businesses, tourists, expos are quite an eye-catcher. Unlike other Emirates, Dubai does not solely depend on gas production for generating the country's GDP. One of the most popular tourist destinations in the world, it is also a bustling hub of business. The thriving economy and its proximity to emerging markets have made it one of the best places to invest in property. Dubai is more than just a tourist destination and a commercial hub- it also offers investment opportunities like nowhere else. With so many neighbourhoods in Dubai to choose from and the rising demand for rental houses, now is the time for investors to make the correct decision and buy property in Dubai. Aside from the potential for growth that comes with investing in Dubai, several more factors make the UAE, an enticing place of residence in the long term.
There are several advantages to investing in Dubai, including low tax rates and a stable legal system. Investing in Dubai real estate is not only feasible, but it has also proven profitable for many who have made it their business strategy. In recent years, several residences have been rented to both foreigners and locals. More properties are being built to compensate for the ongoing demand for new homes for rent. This is an excellent testimonial for investors to make their best buy in Dubai. 
SIGNIFICANT REASONS TO INVEST IN DUBAI
Every investor expects to gain maximum profits from their asset when they have planned for a long term investment of any form. Dubai has plenty of attractive offers in the real estate business. With current mortgage rates being at their record low, reasonable interest rates and affordable market prices in Dubai, several aspects are in the investor's favour right now. So are the rental yields in Dubai, which has increased up to 10 per cent in 2022. Most residents now choose to rent a house making it a beneficial investment. With the right estate agent's assistance and advice, one can smoothly try and quote higher rental rates based on the size and type of the property and where it is located.
Dubai is one of the top five economically robust places in the world. Every year, the oil and non-oil industries in Dubai generate the most GDP, which benefits the city's overall economic conditions. Thousands of individuals migrate to the UAE, particularly Dubai, seeking business opportunities. The population rate has increased significantly by 86 per cent in the last decade. With an inching population, the economy is also growing in ways one cannot imagine. This is in turn, increasing the demand for residential properties for rentals. These current changes in the city are more than perfect for investors to make a profitable purchase. According to recent studies, property trends in Dubai would increase dramatically, making it an attractive market.
GLOBAL CONNECTIVITY AND EXPOSURE
Dubai is well known for being the busiest place in the UAE, where thousands of working professionals and students can be seen travelling from one place to another daily. Several businesses are run in Dubai and people from other countries visit here regularly and vice versa. Transport systems like underground trains, railways and Airways have a bustling crowd often in Dubai. All the prominent European, American and Asian cities have a substantial link with Dubai Airport enabling global connectivity. More than 8.2 million passengers travel through these modes of transport every year. This point is a significant factor for property buyers to invest in the right kind of household, to cater for a wide range of tenant types- young professionals and families. 
Buying a property is more than just a mere investment or an invaluable asset added to the collection. It comes with several benefits, especially when an individual purchases a property. When an ex-pat or any overseas investor buys a house in Dubai, they can quickly get a resident visa. The minimum investment to avail of this feature would be a property worth AED 1,000,000 or more with the property with zero mortgage and approved by the government. Developing or off-plan properties do not qualify for a resident visa. Once the investor can tick off all the requirements, they can effortlessly apply for UAE citizenship. Special schemes like golden visas are availed, mainly by wealthy investors who spend millions.
PROGRESSIVE HOUSING MARKET
The property market in any country goes through many highs and lows in a year due to several reasons. Housing units in most countries decline rapidly with time and not many new builds would emerge immediately to balance the market. This is not the case in Dubai or any other state in the UAE. With the surge in demand for homes in Dubai, the government plans to construct new dwellings like luxury villas, townhouses, lofts and many other property types every year. A surplus of properties of all sizes and price ranges are available most of the time, thereby giving more housing options for investors. With an excellent property market in Dubai, no wonder investors, buyers and tenants go crazy over properties.
Several years before, a foreigner or an overseas investor was not allowed to buy a home anywhere in the UAE. Knowing the real estate regulations is necessary when an enormous responsibility like property investment is done in Dubai. Luckily, property rules and regulations in Dubai follows all the required measures like rental increase calculator, rental cap, proper escrow regulations, and a rental dispute settlement centre. Every type of property acquisition or inheritance has a set of standards that must be followed for these transactions to be smooth for investors. Applying for a mortgage with the lowest interest rates is also an uncomplicated task provided, all of the necessary papers, such as employee ID, employer verification, wage slips, enough initial deposits and so on, are readily available.
---
Interesting Related Article: "How to invest in Dubai real estate market"