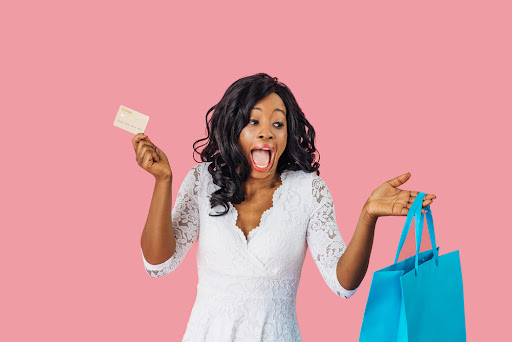 Regardless of your age or financial situation, making the decision to hire a financial advisor in Perth can be an extremely worthwhile and beneficial one. If you struggle with overspending or making poor financial decisions, enlisting the help of a financial professional can be one of the best things you do to secure a healthy financial future. On the flip side, even if you feel like you have a fairly good handle on your finances, meeting with a professional can help you clarify your goals and finetune your strategy for long term wealth. 
Whether you're skint, affluent or everything in-between, here are 6 signs it's time to consult a finance professional.
You Spend More Than You Earn 
In an ideal world, we all earn more than we spend which results in a plethora of disposable income that we use to enjoy life. Unfortunately, while this may ring true for a select few, this isn't the case for a majority of people. If you are in the habit of spending more than you earn, fret not because you are not alone. Unfortunately, long term patterns of overspending can lead to debt in the long run, which is why getting on top of your finances sooner rather than later is always advised. 
A financial planner can help you build an initial budget, set realistic goals and offer ongoing guidance in navigating shifting priorities and achieving evolving dreams. 
You're In A Top Tax Bracket
If you are a high earner in a top tax bracket, there is a chance that you are paying more tax than necessary. This is where the help of a financial advisor or professional financial advisor could be worth its weight in gold. If you're maxing out all of your retirement accounts but still find yourself paying high taxes every year, it may be time to meet with a professional. 
High earners have the capacity to take advantage of savings strategies that result in lower taxes paid before or during retirement. Without a financial advisor in your corner, there is a good chance you'll keep paying more in taxes than you should. 
You've Recently Come Into Money
Sometimes a windfall sees you end up with some extra cash and no idea what to do with it. Many people find themselves in such a situation when they receive an inheritance, win the lottery or receive a redundancy payout. When your finances improve, you'll want to ensure you are using that extra money wisely, whether it is to get out of debt or invest for your future.
Alternatively, you may be considering investing some of this money in stocks, bonds or property. 
A good financial professional will work according to your needs and risk level, so you don't have to put your newfound gains into a high-risk investment if you don't feel comfortable doing so. Additionally, your financial advisor will be able to help you navigate through the new tax brackets and legal requirements that come with an increase in wealth. 
Divorce is incredibly difficult, both emotionally and financially. If you are currently in separation or planning to apply for a divorce, enlisting the help of a financial professional can be an incredibly smart move. Working with a financial advisor along with your divorce attorney can make a significant difference when it comes to managing and negotiating the financial aspects of your separation and divorce. 
It doesn't just end there, though – once your divorce is finalised, it is likely that you will need to reorganise your finances. A financial professional can be an invaluable resource during this time, helping you reevaluate your investments and overall financial strategy.
You've Tried DIY Investing 
Plenty of people dabble in DIY investing, whether it is buying an investment property, experimenting with cryptocurrency or simply playing around on the stock market. You might have had some success going it alone, but as your wealth increases, you'll notice that things start to become a little more complicated. With the plethora of information available on the internet, it is no surprise that investors find themselves absolutely overwhelmed more often than they'd like to admit.
A financial professional is someone who will work alongside you to find out where your interests lie and can give you advice on specific markets, investment funds and other opportunities. With the guidance of a financial advisor, you will be able to make smarter, safer and more promising investment decisions that will help secure your financial future. 
You Want To Leave A Legacy
Last but not least, it will come as no surprise that the main reason many of us want to acquire wealth is to leave behind a legacy for those that we love and care for. If you have a partner, children, grandchildren or relatives that you want to secure a future for, a financial professional can assist you in organising your affairs and preparing for the eventual transfer of your wealth. In particular, financial professionals that specialise in estate planning are able to help you ensure your wealth is preserved and transferred in the way you wish it to be. This way, you can rest easy knowing that the ones you love are well looked after even when you're gone. 
____________
In the past, financial advice from a qualified professional was something reserved only for the wealthy. These days, on the other hand, this service is much more accessible, even to those of modest means. 
What are some of your reasons for consulting with a finance professional? Have we missed out on anything? Be sure to let us know in the comments.
---
Interesting Related Article: "Finances and finance; Definition and examples"