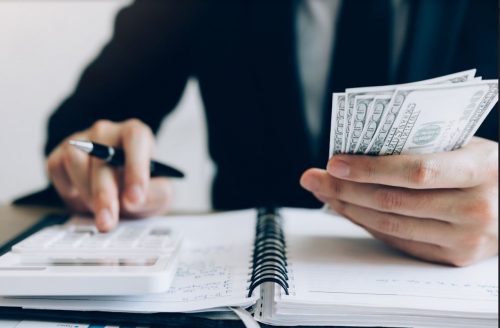 Banking has evolved a lot since the first currencies were minted. Today, a bank not only serves to safeguard your savings but also to ensure that a brighter future lies ahead for you.
In fact, online business banking today opens growth opportunities and makes it easier to run a company in general.
Besides removing the need for you to visit the bank every time you need to make a withdrawal or deposit, it also allows you to handle your payroll better, manage vendor payments, and monitor your account in real-time.
To ensure you maximize the benefits of banking today, here are six features and technologies that make business banking so much easier:
1.  Digital Account Opening
In the early days of online banking, account holders needed to appear personally to enroll their existing accounts to internet services. Fast forward to the present; more banks are now answering the demand for a better setup in account opening.
This is where digital account opening – or DAO – makes a real difference.
While many banks approach the process of account opening from a regulatory compliance perspective, the system can be simplified. After all, very little information is needed to open an account.
Once this is implemented, all that's left is to mitigate the risks and meet regulations through small adjustments. With this, DAO could become the most popular banking technology not only in 2021 but also for the rest of the decade.
2.  Online Invoicing
As a small business owner, you need to save as much of your existing cash as possible. This means you must look for ways to become more cost-efficient and be resourceful in every aspect of your business, including bookkeeping and other paperwork.
This is where online invoicing can help.
This feature can simplify what could be a complex accounting matter that may take up precious human resources. Once you get paid through these invoices, you'll have little to no paperwork to do – at least in this aspect of the business.
With less paperwork, you save time and money.
3.  Unlimited and Real-Time Transfers
According to Carlos Hank Gonzalez, another advantageous feature of online banking is real-time and unlimited money transfers.
Compared to traditional processes, online transfers are much simpler and easier to do, not to mention these yield instant results. With this facility, you can:
distribute employee salaries
pay vendors
make direct deposits to your savings account
This is because online money transfers can be done across different account types within the same bank and even other institutions.
Take note, however, that the transfer may go through on the same day for transactions done within the same bank, while those performed across two different institutions may take up to three days or more.
On top of that, unlimited transfers offer you the freedom to move money across different accounts without additional fees. This can become useful, especially in the first stages of launching a business.
4.  Digital Wallet
As economies progress along with technological advancements, the modern world is starting to move away from paper and even card transactions. Online payments are gaining popularity now more than ever, and companies are beginning to lean more on a digital economy.
To support this progress, digital wallets act as an electronic bank that supports sending and receiving money. This alternative online solution acts as a more efficient channel for paying and getting paid.
Moreover, banks are now becoming more open to mobile banking. This allows consumers to monitor and manage their accounts using their smartphones. Not only does it result in fewer visits to the bank, but it also reduces the use of bulky computers to make financial transactions online.
With mobile banking and e-wallet, you can:
Check your account balances while shopping for supplies to avoid overdrawing.
Avoid getting double-charged when you pay for your purchases.
Confirm fund transfers to and from your account.
Verify online payments made to your company before releasing goods and services to clients.
Some banking apps also allow you to deposit cheques by simply snapping a photo of the front and back of the document. You can also link some of these applications with other financial tools you use for your business.
5.  Bills Payment
Even if bills come regularly, it can still be challenging for small business owners to keep track of the ones they've already paid and what they haven't.
To avoid missing due dates, you can use online banking to pay your bills. This way, you will no longer have to worry about payment cheques getting lost in the post.
For most banks, you'll find an entire section dedicated to enrolling payees where you can input the name of the merchant, account or reference number, and other pertinent information. Do this once, and you're good to go for any subsequent transactions.
If you're paying bills with amounts that vary from time to time, you will only need to adjust this information along with the coverage date when it's time to pay.
If you're paying the same amount regularly, you can also set up recurring payments and schedule those in advance to get your bills paid with very minimal effort on your part.
Don't worry; you can also set an end date for the recurring payment if you wish to discontinue payment after some time.
Alternatively, payees can be authorized to debit the amount owed directly from your account automatically. This may apply to mortgage and insurance providers, as well as utilities like electricity and water.
6.  Account Monitoring
Since business transactions often come in bulk, it's easy to miss unusual activities on your account. Fortunately, enrolling in online banking also grants you real-time access to your accounts.
That means you can check and review the transactions you make every day on demand. You can also do this no matter where you are or when you need to. This will allow you to:
Monitor transactions if they have already cleared your account.
Detect unauthorized transactions immediately to make disputing them faster.
Some banks also feature pending transactions, even if they were initiated after the current day's cut-off. However, some of these may not show the complete details of the transaction (e.g., the exact purchase amount). To be sure, check the features of your prospective bank's business bank account package before opening an account.
Choose Your Online Bank Wisely
Choosing a bank to handle all your business's finances can be tricky. Aside from reputation and credibility, you also need to look for these features to get the most out of your account.
---
Interesting Related Article: "Difference between Mobile Banking and Online Banking"