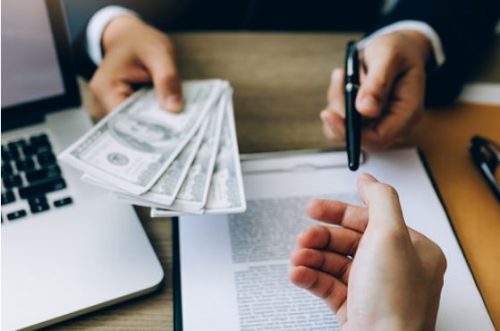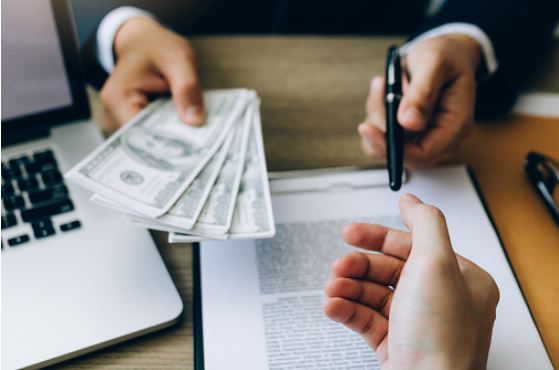 Personal loans usually come in handy when you're looking to finance a home development project, pay urgent medical bills or consolidate smaller debts. In America, around 19.4 million people hold an existing personal loan.
There are numerous factors that could determine whether online lenders approve your loan application or not. These include your credit history and your repayment plan. Reasonably, some people may be deemed to be better loan candidates than others. For competitive loans as quickly as possible without stressing out, check out Auckland loan.
You can take on a personal loan from as little as $500 to $2,000 or more. For the most part, these loans provide incredible life-changing benefits to borrowers. You can utilize them to settle emergency vehicle repair bills, pay tuition fees and more. If you have a poor credit rating, check out these best online lenders at Timesunion.com.
Here are 6 things to consider before applying for a personal loan online:
It's important to consider how trustworthy your potential lender really is. Ask yourself: can I trust them to provide me with a reasonable repayment schedule on my loan? Some online creditors offer attractive interest rates and loan conditions but they end up using threats and brutal tactics to scare defaulting borrowers into paying back their money. Other moneylenders request hefty upfront fees or huge collaterals before sending you the loan. Therefore, conduct proper research and study customer reviews before applying for any loan online. Your choice lender should be transparent about their charges, loan conditions and mode of operation.
We all need some cash boost every now and then. However, borrowing more money than you need raises your overall debt, consequently increasing your monthly repayments. Most online lenders provide wide-ranging loans depending on their clients' preferences. These could vary from emergency loans to home improvement loans. However, each category has its fair share of benefits and drawbacks. Before applying for a personal loan online, calculate the total amount you require and create a strategy on how you'll pay it back. This plan will provide your lender with confidence that you'll pay them back.
Whenever a creditor loans you money, they expect something in return. They charge a small monthly fee on top of your loan repayments called interest. Different lenders charge varying interest rates based on certain factors that include your total loan amount, repayment period and your individual credit score. Before applying for any type of loan online, ensure you understand how much interest you'll be charged. It's vital to compare the interest rates charged by different lenders to avoid getting a raw deal. Avoid creditors who set ridiculously high interest rates.
Before any lender loans you money, they will conduct a preliminary assessment to ensure that you tick all their crucial boxes. You ought to meet some basic requirements if you want your loan application to qualify. For instance, you need to be an adult who preferably has a reliable income stream. Some moneylenders will also demand their client's updated financial statement before approving their loan request. Therefore, ensure you meet all the qualifications of your preferred creditor when requesting them for a loan.
Your borrowing power will ultimately be determined by your credit score. After all, this financial indicator is a vital measure of your credit-worthiness. Some lenders will only provide loans to clients whose credit scores meet a certain threshold. If you're interested in boosting your poor credit, there are several techniques you can utilize. These methods include:
Hiring an experienced credit repair company

Repaying your overwhelming debt

Avoiding new debt

Maintaining a low credit utilization ratio
Only after achieving a credit score higher than 630 can you truly get a clean bill of health from your lender. However, you can utilize a smart workaround; some reputable lending institutions can still offer you sizable loans regardless of your credit history, but you must provide them with a sound repayment plan.
All lenders possess different policies that govern them. When searching for a reliable loan provider online, check whether they provide convenient loan application approval periods. Although most creditors release money to their clients after less than 48 hours, some take more than a fortnight to approve your application. This approval period could significantly affect your plans, especially if it's an emergency. If you don't mind waiting longer for your loan application to be processed, then choose a credible lender with excellent lending conditions and an impeccable track record.
Follow these insightful guidelines the next time you're applying for a personal loan online.
---
Interesting Related Article: "2 Loans to Pursue and 3 Loans to Skip"