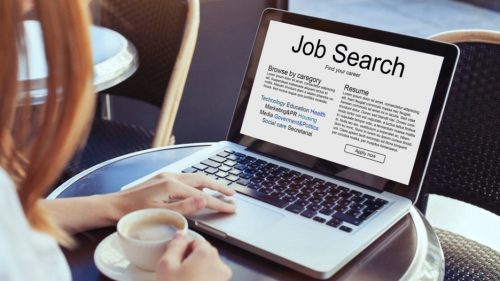 As the world transcends in a competitive employment market, the line of opportunities and jobs is becoming thinner. Millions of graduates and unemployed people apply for jobs in different fields for open positions only for a few candidates but end up getting rejected.
Keeping these job hunting struggles in mind, marketplaces for recruitment like Apna.Co make the process much easier. However, there are a few factors one must take into consideration before dabbling in the process of applying for jobs.
If the below-mentioned factors are applied while searching and applying for a job, it will result in a happy and satisfying working life. The crucial 6 things you need to know before applying for a job are as follows:
1. Check If The Job Aligns To Your Skillset
While applying for a job in any field, it is of utmost importance to check whether the job allows you to develop your core skillsets and fulfils your requirements. By possessing suitable skills, you will help businesses and companies churn out the best results and profits.
The first step to this is being aware of your qualities. A candidate must check whether they would like to work in a collaborative or individual work environment, engage in the marketing or human resources section, choosing to work in the frontline or follow.
All these analyses will help you determine how you can add value to the company. Without learning these inherent traits and preferences, you'd be giving less output as an employee, which is disheartening for you and your employer both.
2. Run A Background Check Of The Company
Scamming and money looting is rampant in employment searching sectors, and people's desperation for a job is advantageous for earning money. That's why you need to verify the company's reputation before applying.
Plus, running a background check of the recruiting company will get you an insight into the work culture, responsibilities, and plan of the company. You'll get an inkling of how you can contribute to the organisation's success.
Background checks are not that difficult once you prepare a research checklist. Scan through the organisation's legal history, license, personal details, registration, business partner relationship, etc.
Most of the intel and information of a company is displayed on the companies website. Still, other ways of researching could be talking to an ex-employee, getting in touch with a current working employee, or asking questions during the interview process.
3. Familiarise Yourself With The Job Description
Every job requirement will always be backed with a job description that describes the qualifications, purpose, and duties expected by the hiring company.
A job description will be a reflection of your responsibilities when you take this new up the new job. It aims to offer you a clear understanding of whether you are eligible for a certain position and the required level of performance.
Moreover, the description will often consist of other key details such as timings, pay, and location. So if you are looking for jobs in Ranchi but the description is solely for people in Mumbai, you can consider relocating or skip applying altogether.
4. Understand The Other Aspects Of The Company
Although pay packages and years of experience are necessary when picking a new job, you should gauge the company on matters where it truly counts – its challenges, competitors, and ethics.
Knowing and understanding these aspects of a company will help you make clearer and better decisions regarding your employment.
Understanding challenges will make you better understand how your contributions would eliminate their obstacles; getting acquainted with their competitors will help you learn more about the market.
Furthermore, considering ethics will help you understand if the company's values fit your moral compass and its goals and aims.
5. Assess The Opportunities And Benefits Of The Job
No employee would like to provide their service to a company that offers minimal scope for development, no opportunities to move forward, and zero benefits. In fact, without any rewards and growth potential, you are likely to grow resentful of your job in the long run.
In applying for a job, devote some of your time to looking into various potential opportunities, employee benefits like travel, health, promotion, etc., that the company has on its table for its employees.
The benefits often go beyond a raise or promotion – employees are happier in organisations where their opinions are acknowledged and where they can freely express their concerns.
If you are at a point in your career where you seek skill development for better opportunities, search for jobs that not only offer monetary incentives but support your career growth with workshops, mentorship programs, and more to bridge skill gaps.
6. Learn If The Job Offers A Work-Life Balance
Life is all about balance; hence, the same should be considered even while applying for jobs. Many people stop climbing the corporate ladder because of low job satisfaction or poor work-life balance.
In today's job market, over-time, underpay, stress, workload, and other factors contribute a lot to the path of an unhealthy lifestyle. Stress levels remain elevated in such harsh working environments, thereby significantly reducing your quality of life.
Many employees simply walk away from such working conditions. However, even though it disrupts the balance between personal and professional life, some employees choose to continue working at these jobs without complaint.
So before applying for any job, make sure you leave yourself with a choice of life and work or only work; the choice lies in your hands.
In Closing
The employment world's sad realities stem from poor career choices, unhealthy work environments, wrong job position, low understanding of the corporate world, no work balance, or no scale to succeed or grow.
A job determines your growth professionally and personally; hence, choosing and knowing the specifics, effects, and benefits of the job is crucial and important.
All the factors mentioned above prove essential and should be considered for having good employment and satisfying life. By keeping these pointers in mind, you won't have to walk around carrying the burden of an unsatisfactory working life on your shoulders.
---
Interesting Related Article: "5 Top Tips for Gainful Employment"