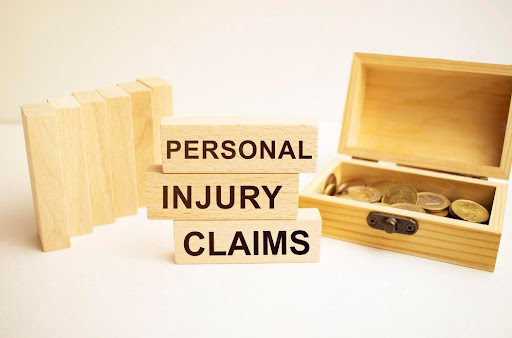 Personal injury claims can be overwhelming and intimidating, especially if you are unfamiliar with the legal process. When you've sustained injuries due to someone else's negligence, it's important to understand your rights and the steps you need to take to hold them accountable. Besides enlisting the help of an experienced attorney to ensure that all the details of your claim are handled properly, there are several key tips to follow that will help with your case's outcome. Read on!
1. Understand the Case You're Dealing with
Understanding the circumstances around your injury is vital to any claim you make. If you were involved in a car accident and were hit by a drunk driver, you'll have different evidence to gather and goals to meet than if you were hit by a car while crossing the street. For example, if you were hit by a car driven by someone who does not have car insurance, it could be more difficult to get compensation from that driver than from someone who has insurance and can help cover your expenses. In such cases, finding the best personal injury lawyers to represent you is important since, without them, it is hard to recover compensation.
2. Seek Medical Attention First
Seeking immediate medical attention after your injury is crucial to your case. First, it's important to determine your medical costs, even if you have to go beyond your health insurance coverage. You'll need proof that you incurred the costs; otherwise, you may have difficulty getting them reimbursed if you win your claim. Additionally, your medical record will help your lawyer build a strong case.
3. Get in Touch with a Personal Injury Attorney
When seriously injured, you should speak with a personal injury attorney immediately. A good injury lawyer will assist you to get the care you need and the financial compensation. However, before you hire a lawyer make sure you know the type of claim you need to file. Fortunately, finding the best personal injury lawyers doesn't have to be difficult. You can easily get in touch with them online.
4. Gather Evidence
After you've found medical attention and hired a lawyer, the next step in building your claim is to gather evidence that supports your version of events. The best way to do this is to keep careful records of what happened and how you were injured. Make a timeline of the days leading up to your accident—who you spoke to, what you did, and where you went. Don't forget to document any expenses you've incurred as a result of your injury and any income you've missed.
5. Find Witnesses
The best way to prove that your injuries result from someone else's negligence is to find witnesses who saw what happened. If you were injured in an accident, look for witnesses who saw the crash and who are willing to testify about what they saw. If you're able to get the license plate number of the car that hit you, your lawyer and authorities can help you track them down. The information will help your personal injury claim case. 
6. Avoid Social Media for a While
In the days following your injury, you should be careful about what you post on social media. If you've hired a lawyer, you may have signed a non-disclosure agreement (NDA). This is a standard part of many legal contracts and prevents you from discussing your case.
Conclusion
The best way to get your deserved compensation after suffering a personal injury is to hire a lawyer, seek medical attention, gather evidence, find witnesses, and avoid social media. Make sure you understand the circumstances of your injury and keep careful records of what happened and how you were injured.
---
Interesting Related Article: "How A Personal Injury Lawyer Can Aid You"