When it comes to impactful SEO, content plays a major role in getting a competitive advantage. As search engines are also paying more attention to the overall content quality, offering high-quality information is vital. If you are new to SEO-friendly content creation and want to know result-driven tips, then we have got you covered.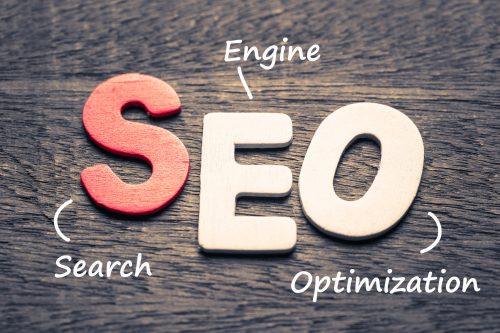 After discussion with one of the top SEO Company in India, we will have a look at the top six powerful tips to create more SEO-friendly content without doing hours of research. The first thing you need to keep in mind is that your content has to be originally written and information-driven to gain more benefits through SEO tactics. If the content is plagiarized or is of low quality, then search engines will not rank that content. On this note, let's get started with SEO-friendly content creation tips:
1. Competitive keywords research
The first thing you need to do is to conduct comprehensive competitive keywords research to gain access to your competitor's strategic plan. Instead of performing keyword research from scratch, when you begin it with your competitors you save a lot of time. Check out their both short-tail and long-tail keywords strategy and how they are able to rank on that. This basic keyword research will help you establish a road map for content creation and let you be focused while creating the content marketing plan. Use any of the available SEO tools to dive into your competitors' keywords profiles.
2. Focus on readability
When we think of SEO-friendly content, it should be first human-friendly. Make sure the content is easy to read and understand for a majority of the audience. Unless you are writing a science thesis or a research paper, you can always make the structure easy to read. Just by improving the overall ease of reading and understanding the content, the website will get significant benefits. Search engines always focus on offering the best user experience to all visitors. To get the maximum traction, optimizing content for readability can help you stand apart from the rest.
3. Titles matter
While creating the content, another important factor is that along with the body content, titles also matter the most. The title should be information-driven, short, and easy to skim. No one likes to read mile-long titles unless they are for a specific purpose. Along with the title, also focus on the other H2, H3, and other heading tags of the content. Ensuring the content you've placed on these heading tags is also easy to read and they are conveying the purpose. Check the meta title is between 60-70 characters so that it's visible in the search results without getting cut by the search engines.
4. SEO-friendly URLs
URLs are also a part of your content but most people never pay enough attention to optimize them. In fact, when you optimize the URLs of the website, the overall SEO boosts. If you use CMS like WordPress then URL optimization becomes faster and easier. So, along with the content, make sure the URLs are also optimized to make your content more visible in top search results. Ensure you have used the targeted keyword in the URL to make it more readable and information-focused for both readers and search bots.
5. Optimize the paragraphs
Paragraphs can be short or long, but they need to be well-formatted and easier to skim especially from mobile devices. If the paragraphs are shorter, then they won't look well-organized and formatted on the desktop. On the other hand, If the paragraphs are longer then it would become difficult for them to read on mobile devices. So, keeping the right balance in paragraph length is important.
6. Meta descriptions
Meta descriptions make the content easier to index for search engines. Along with search engines, when visitors get the relevant information through meta descriptions, they click on the page. It improves the click-through rate and also reduces the overall bounce rate. Make sure the meta descriptions are unique, original, and are around 160 characters.
Wrapping up!
Follow these easy steps to make the content more SEO-friendly to rank the website higher. In the upcoming time, search engines will pay more attention to the content's quality and it's the right time to optimize the content.
---
Interesting Related Article: "The basics of SEO"