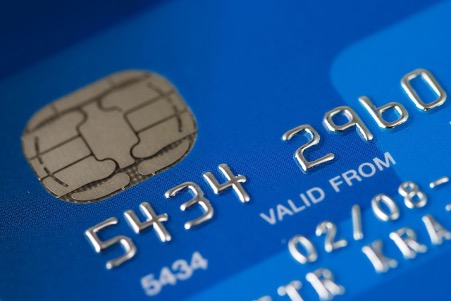 If you own an Axis Bank Credit Card, you must be aware of the benefits you get with your card. The card offers numerous shopping and credit benefits such as discounts, offers, emergency cash, etc. 
With your Axis Bank Credit Card, you can also get a short-term unsecured loan or convert your big-ticket expenses into affordable EMIs. However, you must have a well-planned repayment structure to make the most of your credit card. 
You must use your card responsibly and smartly and repay bills within the due date. By making timely Axis Bank Credit Card payments, you can avoid unnecessary hassles and enjoy its benefits. 
Read on to know a few practical tips to help you make your Axis Bank Credit Card payments on time.
Practical Tips to Follow for Timely Axis Bank Credit Card Payments
Here are some strategies you can implement to ensure you pay your Axis Bank Credit Card bills on time. 
Opt for Automatic Credit Card Bill Payments
One of the most reliable options that most credit card providers offer for recurring payments is the automatic payment system. With this option, you can set up the auto debit facility on your bank account for recurring payments such as your credit card bills. 
After giving a standing instruction, the bank automatically debits the billing amount from your account on the due date. With this option, you do not need to keep track of the bill due date. Do note that you need to maintain sufficient balance in your bank account to avoid unnecessary bounce charges. 
Download the Mobile App for Payment Reminders
You can also download the mobile banking app to ensure that your Axis Bank Credit Card payment is done on time. This application provides a reminder to maintain a sufficient balance before the due date. 
Moreover, the mobile app lets you make payments anytime without any delay. Another advantage of using this facility is that you can check your credit card details whenever required. 
Furthermore, you can also check the minimum due, outstanding balance, and previous transactions, helping you manage your finances better. You can also pay the bill ahead of time, and before the due date. This provision can come in handy if you wish to clear your dues right away.  
Have a Dedicated Account for Credit Card Payments
A smart way to ensure that your Axis Bank Credit Card payments go through is to use a different account from the one you use daily. Here, you need to ensure that you maintain sufficient balance and you can do so quite easily. Simply analyse your credit card spends, and put aside a set percentage of your income as soon as it comes in.
This way, you can monitor your spending and stay within the healthy limit. You can also set a standing instruction to autopay the credit card bill as and when it gets generated. 
Choose a Convenient Due Date 
Often, credit card holders find it difficult to make payments on time because of the difference between the due date and salary credit date. For example, assume your Axis Bank Credit Card due date is the 3rd of every month. At the same time, your salary is credited only on the 5th. 
This can affect your monthly budget, and you may be unable to clear the minimum due. Since this is a recurring issue, you can communicate with the customer care team of the bank and try to change your due date.
Check Your Credit Card Account Regularly 
Keeping track of your Axis Bank credit card payments is a guaranteed method to help you avoid missing the billing date. You can check all your payments under the 'Payment Due' section. In addition, you can keep track of your credit utilisation and total outstanding balance. 
Doing so will help you manage your monthly budget and stay on top of your finances. In fact, you can set spending limits so that you don't pass the 30% credit utilisation ratio or any other threshold that works for you. 
Benefits of Making Axis Bank Credit Card Payments on Time
Now that you know some tips and tricks to ensure you pay your credit card bills on time, here are some advantages you get to enjoy: 
Credit cards have high interest rates, so paying bills on time will save you from penalties and charges 

Paying the entire due amount can save you from the debt trap

Making timely payments helps boost your credit score 

The bank will increase the credit limit of your card if you pay bills without delay

Being consistent in your bill payments can help you enjoy numerous offers when availing credit in the future

Displaying positive repayment behaviour can sanction your loan applications quickly, helping you avail the required funds during emergencies
These facts are necessary if you want to avoid penalties and additional charges on Axis Bank Credit Cards. Remember that paying after the due date can affect your credit score. So, follow the tips mentioned above to avoid your credit score taking a hit due to poor financial management and risking your future loan offers. 
---
You may be interested in: How to Ensure Timely and Accurate Inventory Tracking for Your Business