Real estate agents need a lead generation platform to help them find new customers and grow their businesses. A good lead generation platform will provide agents with access to an extensive database of potential leads and tools and resources to help them convert those leads into sales.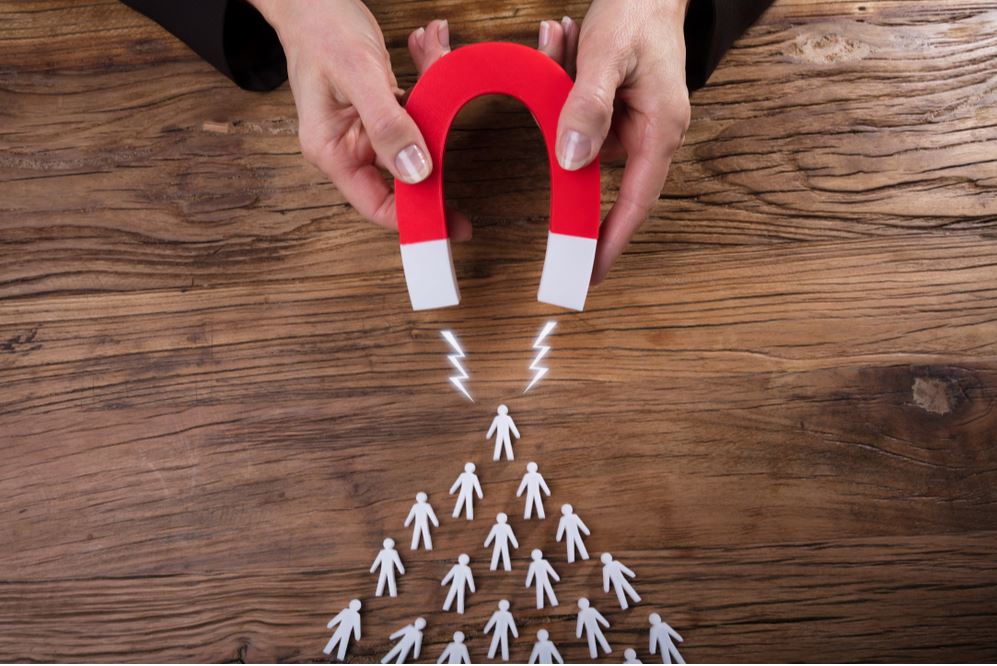 LeadJolt is an all-inclusive marketing and sales solution that provides users with all the tools they need to succeed. Whether you're looking for lead generation, email marketing, CRM software, or social media management tools, they've got everything you need to take your business to the next level. Check out these five ways this powerful service can help you grow your business.
Who is LeadJolt
Marketing your real estate business is a must in order to succeed in a competitive market. Having a successful marketing strategy can be incredibly challenging. This is where experienced real estate professionals John Danes and Adam Artemis come in. John and Adam began their careers working in a brokerage and studying to get their real estate licenses. While working, they quickly discovered that obtaining good leads was extremely difficult and knew there had to be a better way. They decided to come up with a solution that benefits real estate professionals. That solution is LeadJolt, a true all-in-one solution for real estate business professionals. 
Not Just A Platform
LeadJolt is so much more than just another platform but is quickly gaining popularity as a go-to platform for sales and marketing professionals. It's no wonder why. It offers a unique combination of features that makes it ideal for anyone looking to improve their lead generation and management process. Agents can create highly personalized campaigns that target your ideal customer, track your leads through the entire sales cycle, and measure your success with comprehensive reporting. In addition, its intuitive interface makes it easy to get started, and its flexible pricing options ensure that you can find a plan that fits your budget.
Why Real Estate Agents Need An All-In-One Platform To Secure Leads
In today's digital world, it's more important than ever for real estate agents to have an all-in-one platform to secure leads. With so many people reliant on the internet to find their next home, agents must have a strong online presence. An all-in-one platform provides agents with everything they need to market themselves and their properties online effectively. It includes tools for creating a website, managing social media accounts, and generating new leads. Perhaps most importantly, an all-in-one platform allows agents to track their progress and see which marketing efforts yield the best results. A reliable platform is essential for success in a competitive industry like real estate.
Offer Customer Support
LeadJolt provides outstanding customer support. Whether you have a question about using the platform or need help troubleshooting an issue, their team is always there to help. John and Adam offer hands-on service to each client, assuring that all your questions are answered and that you are successful. In addition, it offers a wealth of resources on its website, including how-to guides, video tutorials, and FAQs. If you're ever stuck, all you need to do is reach out to their customer support team, who'll be more than happy to assist you. Exceptional support is just one of the many ways in which they go above and beyond other platforms to deliver what each and every client needs for their business to grow and thrive.
Human Interaction
LeadJolt is a lead generation tool that uses human interaction with live sales agents and two-way messaging to generate and keep client leads. The platform connects businesses with potential customers through a simple chat interface. Businesses can then use the site's features to nurture and convert those leads into customers. In addition to generating leads, it also helps businesses stay in touch with their leads through automated follow-up and engagement tools. As a result, businesses can maintain a steady stream of new leads without having to invest heavily in lead generation or customer retention.
Successful Lead Generation
A successful lead generation strategy for real estate businesses should focus on three key areas: identifying your target audience, defining your value proposition, and building a strong online presence. LeadJolt makes this process simple. Using a custom combination of compelling social media ads – in which they handle every aspect from copyrighting to managing the ads themselves, finding contacts in your local area, a two-point nurturing system for leads, follow-ups, and a results guarantee, you can rest assured that your marketing strategy will get the results you need.
Final Thoughts
If you're looking for a platform that does more than just generate leads, then you need to check out LeadJolt. You can create highly personalized campaigns, track your leads through the entire sales cycle, and measure your success with comprehensive reporting. In addition, their intuitive interface makes it easy to get started, and its flexible pricing options ensure that you can find a plan that fits your budget. 
---
You may be interested in: How to Generate Leads Through Content Marketing