In the business industry, how the public perceives you to be is crucial to survival. When the competition today is getting stiffer, a good public profile can help you to survive. Not only do you stay afloat, but you thrive and stay competitive. 
The higher visibility you have, the more that your credibility with your new and upcoming clients improves. This can help you grow in your industry or niche. Moreover, the better your image, the more that you'll also be perceived as an expert. This gives you that higher leverage as now the public will choose to patronize your products and services over that of the competition. 
To help you succeed and improve your business' public profile, here are some simple tips you can undertake: 
Offer Quality Products And Services 
One of the most important tips to boost your business reputation is to offer good quality services and products to your customers. Nothing smells worse than sub-par service, poor product, or shoddy workmanship. When you offer poor quality products and services, you can be sure that your overall reputation in the industry is going to fall. 
Your clients will judge you by the first impression they get. Give them a great impression, and you're guaranteed success. 
Be consistent in how you package and promote your offerings and be ready to take the chance that you might run into a little tough competition from other local companies. It is always best to be on the lookout for new opportunities. When you take heed of this, you can do everything that you can to offer better quality all the time vis-a-vis the competition. 
That said, here are other poignant tips to ensure that you continuously offer quality products and services: 
Make sure they meet your customers' expectations. No matter how well designed or how good you perceive your products and services are, these wouldn't reach the hands of your target customers if they don't meet their expectations. As a business owner, you should be thinking about the impression your company makes on clients. 

Consider the quality even up to the packaging. Clients will judge your company by the first thing they see, so it's important to give them the impression that you put time and care into their products. Whatever kind of packaging it is that you use, the key should be for your products to look professional. That way, it can have an impact on your clients. You need to show them that you pay attention to detail. 
Get Your Name Out To The Public 
To make your pursuit of a better public profile more feasible, you must also get your name out to the public. This means doing everything you can, by all means, to be more famous in public. For instance, you can do this through advertising in local publications or placing ads in trade magazines.
Offer free consultations to potential customers regarding the merits of your products and services. A good reputation online gets you a good deal of referrals. Like a domino effect, this would also boost your public image. The more popular you are, the more that your potential customers are going to see you as an authoritative source in the niche in which your business is operating. 
There are many ways for you to do this successfully, such as: 
One of the most basic tips that you should always remember is that you have to make sure that your website is always up-to-date. Otherwise, you're only wasting time and effort in running your website. In fact, it may even hurt your reputation to a great extent when your website is out-of-date, as it's no longer relevant. Rather than bring customers towards your site, you'll be bringing them to the direction of your competitors instead, as it's there that they can find all of the answers to whatever concerns they may have or products and services they need to avail of.  

Another successful means to get your name out to the public is that you have to keep yourself in tune with the latest trends. Customers always want to be kept in the loop, so you must give out fresh products and services at least every quarter. You wouldn't want to introduce products that are already common or that competitors are already selling. If you want to create a better public profile, keep in mind that customers are now getting even pickier than ever. They don't want to hear about a product or service that is old and out of date.   

Keep your public paraphernalia laden with graphics or photos. If you're going to send out newsletters, for instance, to your clients, one of the tips to market and promote your business effectively is to add pictures. This is because people like to see images more than they like to read the text. Photos are also attention-grabbing. People who are busy may not have the chance to read through every content you have, so having photos or infographics can help ensure that your viewers are still kept in the loop. 

Strive To Have A Positive Reputation To The Public 
Because of the rigid competition experienced by businesses nowadays, you have to be in the news to have a good name and a positive image. You've got to strive to show your competitors that you're different from other businesses and that you're so much better than they are. 
One of the best ways to achieve this is by conducting good deeds that'll make people want to do business with you. Send out press releases to local newspapers and television stations when you have completed some service that has benefited the community. Help your clients solve some of their problems by being of service to them. Think of these efforts as more than just on the corporate side of it. This good that you do will come back to your business a hundred times fold, whereby you'll also get to reap the positive results of your deeds. 
For instance, your goal for this year is to create a fundraiser for individuals and small businesses in your locality that have been severely affected by the pandemic last year economically. This is quite a challenging task, but it'll prove to be worth it in the end. 
To help you out, here are some tips you can adapt: 
Know the purpose of your fundraiser. This is very important as this will guide you on how to start your campaign and further help you achieve your goal. Before creating any kind of fundraiser, you should know why do you want to raise funds? Will your fundraising project benefit real people? All these questions are important as they'll provide you with a clear vision of what your organization and fundraiser are all about. 

Know your target audience. Your target audience may vary depending on the cause that you support. For example, if you're focusing on helping children, then you have to make sure that people from different age brackets or education levels will be part of your fundraiser. 

Find out more information about your audience. There are different kinds of people whom you need to reach out to. For example, there are those who may prefer a little educational assistance, while there are those who may need help with meals. If your products and services could be of any use to them, then that would even be better.  
When you have a good reputation with your business clients, they'll feel much more comfortable using you as a provider. This can greatly improve your rapport with the public as being a business that doesn't just care for profits, but for the entire society, it belongs to as well. 
To get started with your possible fundraiser, visit https://adrenalinefundraising.com/football-fundraising-ideas/. 
Write Articles Or Start A Blog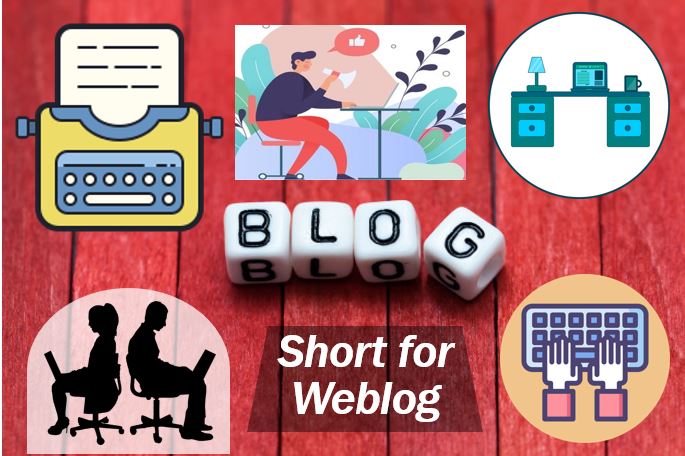 Writing blogs or for publications is still one of the best ways to get noticed. Especially with the coming in of smartphones, almost everyone is always on their phone looking for something to read about or have some news on. 
The more that you write or contribute, the more you're able to get the word out about your business. It's through this written outlet that you can also promote your business. This can improve your public image, as now your target audience will see you not just as a random business in that specific niche your business is running in, but that you're also an authority site. 
Before you go all out with your blog, however, you have to know that it's not always going to be easy. This is a pursuit that will take so much time and effort from your end. You have to be wise and take all the necessary steps when starting your blog. Some of these tips are very easy to follow, while others require more effort on your part. 
Be consistent with your writing style. When starting your own blog, it's important to focus on creating a consistent tone with your content. This can help your audience have that sense of recall that this tone is, in fact, coming from your blog and your business in general.  

Choose a name for your blog wisely. One of the most important tips when starting a blog is to choose a name carefully so that it can be remembered by visitors. Take some time to think about what you want your blog's name to convey. Does your name sound professional? Is it memorable enough? Does it accurately describe the kind of blog you want to create? Think of this blog name as your brand identity. It has to be at par with that of your business. If not, it may send the wrong message to your audience. 

Make sure your blog is easy to navigate through and is user-friendly. Have you tried to navigate a blog only to end up being frustrated? A blog or website that's user-friendly will be able to bring more followers in. This is because your potential clients are simply pleased with the level of professionalism you've placed to ensure that your blog will stay in excellent working condition. In turn, your business' image will also improve. 
Enlist The Help Of The Media 
The media is always a great place to start when trying to gain a good name for your business. 
Many stories are written about local companies that people want to learn about. You'll begin to gain the respect of the public when journalists start to talk about you. Remember that these members of the media are respected in their own fields. This means that their readers take their word for whatever business or company they're promoting or talking about. Hence, the new-found positive image that you'll have, by simply getting quoted or written about by various media outlets. 
For instance, you can reach out to journalists in your locality to let them know that you're open and available to talk about your products and services. More than that, you can also give expert commentary on the niche you belong to. This can help build trust with the public, who now have a better-perceived image of you and your company profile. 
Open Your Site Up To Feedback And Reviews 
When dealing with past customers, always offer them a free report to commemorate their loyalty. Also, give them an opportunity to write their feedback or reviews about your products and services.
When word spreads about your existence and the pleasant service you provide your customers, it will help boost your reputation. Moreover, positive commentary and opinion can be used to cover up and replace whatever negative insights certain customers may have about you. Clients will recognize that you are a person who takes care of his or her needs. If you make a good impression on customers, they'll most likely recommend you to others. 
This is one very effective way to create publicity. And, publicity is a vital part of any business. Without it, no amount of money or effort will be able to get your product or service known.  
Conclusion 
Building trust and loyalty with your clients is crucial to your success in businesses, as this is the root effect of the efforts you create to boost the overall public profile of your business. When you provide reliable and quality services, you'll have more referrals from new clients and, more so, your loyal customers. Word of mouth can go a long way. The more positive the word about your business gets, this can set you apart from the competition and make you prosper. 
---
Interesting Related Article: "Companies Need this Online Subscription-Sales Booster"