There is no doubt that smartphones have captured the electronic gadgets marketplace. From the time that the first smartphone was launched till today, no device has come close to attracting the attention that it has. However, things are changing.
While it is true that the smartphone still commands the number one position, it has been facing a lot of heat from the fitness segment. The primary reason behind the rise in popularity of health tracker watches has been the fact that the smartphone does not provide a complete fitness solution. 
Research has shown that most people do not exercise enough or take part in playing any active sport. This has resulted in lots of health concerns for people across the globe. But, people need to know how much exercise to do or ways to keep track of it. One way that this problem can be addressed is by tracking your vital health and fitness parameters so that you have more control and information at your fingertips.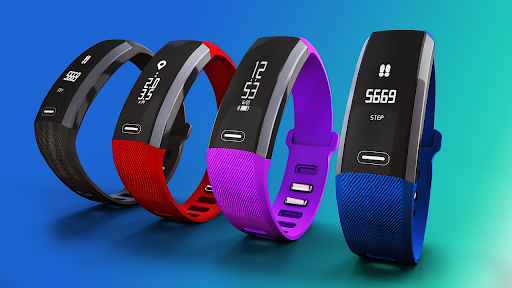 The following are some of the advantages of using a health tracker watch. Let's get started. 
Accountability

– It is as simple as it gets. A health tracker keeps you accountable from the word go. As soon as you switch your fitness watch, it starts by helping you decide your fitness goal.

Once your goal is decided, it helps you stay active. This can be achieved by multiple ways. Either you can join a friend or colleague and keep each other accountable through the app. Or you can rely upon the tracker to constantly remind you when the lethargy creeps in.

Inspiration

– You would be surprised when you come to know the difference something as simple as your daily step count can make to your day. Once you start seeing the number of steps that you are taking real time, there is no going back.

Everyday is no longer a challenge. There is constant motivation and inspiration to not just continue but keep improving. The tracker shows you how many steps you have taken, how many days have you been active, how many calories have you consumed or burned and so on.

Click here

to read more.

Diet

– Once you spend a fortune or a fitness tracker, there is a very good chance that at least for the first few months, you will attempt to eat healthy. This starts with the health tracker also keeping a track on how many calories have you consumed and burned. This is very simple but can mean the difference between failure and success.

At any point of time in the day, you can check your calorie deficit or surplus state. Further, water intake during the day is an important component of health management.  The health tracker can remind you to keep drinking water at regular intervals. This is essential to note even if you do not have a fitness tracker.




Music

– If you are an ardent music fan, then this is one more reason why you should invest in a fitness tracker. The perfect combination of fitness tracker and music is what might just be the thing that you were looking for. If music cannot motivate you to become fitter, we don't know what else will.

These days,

health tracker watch

proactively uses music as a means of motivation to attract as well as engage novices in the fitness space.

Sleep

– Just like diet and exercise are important for a fitter life, sleep is also equally if not more important. As per lots of online material, adults need anywhere between seven and nine hours of sleep daily.

If you do not get the requisite number of hours of sleep, you will face issues like irritation, mood swings, depression, lower metabolism, etc most of which is not just bad in the short term but can lead to disastrous consequences in the long run.

A health watch or fitness tracker can help you start by tracking the number of hours you sleep. It then goes one step further by analysing how many hours out of the sleep you took were actually deep sleep.

Heart Rate Monitor

– As you know, the heart and the brain are the two important organs of our body. One without the other is useless. This is true not just for the sake of decision making (especially of the romantic kind) but also physiologically speaking.

It has been observed that

monitoring your heart rate can help in early detection

of heart diseases. Further, if you have a heart rate monitor, it can save you from any shocks that your body might be experiencing because of high intensity workouts which are so common these days.

Communicate Better

– Lastly, a fitness tracker or a health watch not only takes care of your fitness needs and desires but also makes sure that you stay connected. The wonders of bluetooth cannot be overstated.

In fact, a large number of people are using smart trackers connected with their primary device to read messages on the go and even accept or reject calls. This ensures that you do not have to carry your smartphone when you go for a run. Many of these smart watches work without the smartphone too.
Investing in a smartphone is a good idea. Investing in a fitness tracker watch is a game changing idea. Devices have already changed the way we will but often in a bad way. It is time we changed that. Let us use the power of technology the way it was originally meant to be – for our benefit.

A health tracker watch can bring about small but meaningful change in the life of an individual. Sometimes all you need is a small motivational message asking you to get up and walk. Randomly generated inspirational messages can work wonders if you just let them.  
---
You may be interested in: Business Opportunities You Can Start from Your Smartphone