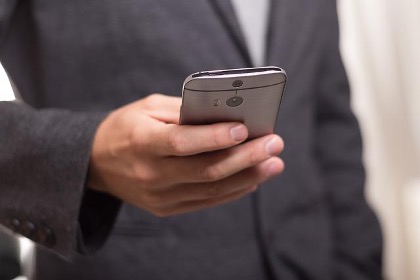 Mobile devices are becoming more and more powerful with the generations. This evolution has led many businesses to introduce their employees to mobile enterprise solutions that can substitute the traditional ways of doing their job partially or completely. Thus, many offices have bid goodbye to the standard tools and are upgrading their business processes with these solutions. 
There are many benefits of enterprise mobile solutions, both for the company as well as employees. Considering its perks, it has become a core aspect of many business strategies of companies that are focused on long-term growth and continuous improvement.
Enterprise mobility offers end-to-end mobile solutions and many direct benefits to your company. Listed below are a few of them.
Increased Productivity
Just when you thought that the emergence of Covid-19 in the last two years would hinder employees' productivity, the concept of enterprise mobility worked the other way around.
With the help of this concept, the employees could use mobile solutions to work from any place, thereby managing their work environment and increasing their overall productivity from anywhere they worked.
A Better Mode of Communication
Enterprise mobility involves custom mobile applications, hardware, and software for businesses, all of which feature various communication tools. It provides a real-time connection to your central management system, other tools, and your other team members.
Communication has never become so better, thanks to the introduction of mobile enterprise solutions.
Higher Efficiency
Mobile devices and applications can provide employees with all the information they need to perform their jobs successfully.
Enterprise mobility does not involve lost papers, misplaced folders, or any other hassle. Whatever an employee needs is available a few taps and clicks away. It helps to increase the efficiency of the employees as the tasks at hand are completed at a quicker pace than otherwise.
A Seamless and Streamlined Workflow
By connecting the mobile applications to the central management, sales or order, or any other kind of system, enterprise mobility provides a direct link between the system, employees, and mobile devices.
This streamlined workflow makes the processes much faster and easier to perform for one and all.
A Better User Experience
These solutions enable the employees to provide real-time assistance to their customers. The faster they can help their customers, the higher their satisfaction is. It increases their user experience, thus increasing your sales and profits. Your customers look forward to using your products and services repeatedly.
Enhanced Security and Data Control
Mobile solutions come with advanced security options. They can prevent unauthorized access and guard against various kinds of attacks. Thus, you can rest assured that your company information is safe and protected.
These solutions also give you remote access to connected mobile devices, enabling you to lock them and erase data in case the device itself gets lost, compromised or stolen. The enhanced security and data control is another plus point to introducing enterprise mobility into your business practices.
Benefits for Employees
Enterprise mobility has many positive benefits for the employees, especially regarding work-life balance. This idea offers them more flexibility and choice while doing their job. The process leads to higher employee satisfaction and decreased employee turnover. When some employees work from home or a place other than their office, it increases their productivity and gives them a chance to manage their work environment better.
Depending on the functionalities and features of the mobile solutions, enterprise mobility can also empower the employees by offering them a platform using which they can express their ideas and discuss company-related topics and solutions with the other members of the team.
Takeaway
Whether it is internal communication among employees, on-boarding employees, or overall work productivity, enterprise mobility helps your business practices in many ways. It's about time you introduce this culture to your workplace.  
---
Interesting Related Article: "Top Enterprise Mobility Strategies Successful Businesses Implement"