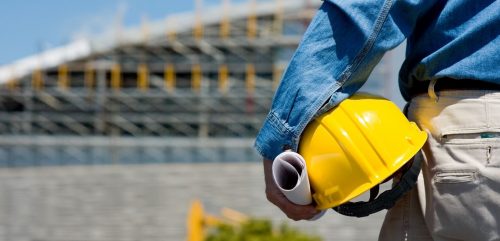 Having a construction company to run is a huge challenge, and if you can combine the technology with your daily operations and tasks, your workflow can be smooth enough. Well, we have construction management software and applications that would help every architect, contractors, and home builders to handle and manage the routines. However, there are thousands of construction management software that you must use in 2021.
Such software is often used by construction companies and sometimes even by the individual builders and contractors. The software helps in keeping up with the efficiency in handling tasks, managing reports, predicting estimates and budgets, and also to store legal documents and property deals.
We have carefully evaluated seven best construction management software of 2021 that will give you everything in one place, being a one-stop shop for all the construction companies and individual builders. Take a look.
7 Best Construction Management Software of 2021
Construction Management software can cope up and be beneficial to a variety of industries and sectors overall. Whether you are currently working on a residential project or an agricultural project, or even heavy civil construction projects and tenders, the below-mentioned software works just perfectly suiting every sector accordingly.
Workflow Max
This particular software is totally a cloud-based construction management software, which provides optimum storage to store up all the details. It comes off as an end-to-end solution provider to every sector and the construction company. The software also has various tools for leads, job management, timesheets and even the quotes overall. Of course, invoicing can never be this easy with Workflow Max.
Job Progress
If you need an all-in-one construction management software then you have got one here already. Well, once again, it's a cloud-based software where you can store all the details and the deals under one roof. However, this software is specifically designed for the contractors, and especially for the individual contractors. Since the software offers aproductivity platform, you can manage all your business and the tasks from anywhere in the world. You can upload, track and even manage your bills remotely.
Procore
Another popular construction management software that comes with cloud-based features, and yes, this particular software has more than 1.5 million users as of 2021. Every designer and builder can use this platform in order to get the most accurate assistance with budget and planning. Of course, the interface of the software is much easier to use and you need not worry about the technicalities. It can be used by every industry and sector and by contractors, builders, and even by public construction agencies too.
Contractor Software Group
If you are a small business and if you need the highest used construction management software suitable for your budget and requirements, then a contractor software group could be the one for you. It helps with real-time management and is the most compatible partner for light commercial and residential construction projects. However, now the platform has got different variations that can be used for remodeling, rebuilding, roofing, and even for the sidings too. It works the most suitable software for all the small businesses and start-up companies.
Co Construct
Co construct is one of the unique apps and software that helps you to hire the best builder or a company for your project. This software can be used on the go, and it does have several advanced tools that would be crucial for preparing bids, estimates and even managing your employees and their everyday tasks. However, this particular app suits the home builders and residential construction company the best, since it helps with pre-construction equipment, branding, and even customization.
Blue Beam
Blue Beam is another popular construction management software app that was established in 2002. If you are a designer, the software would be just the right tool for you, if you are a builder, then it would be the perfect app for you. Whether you are a company or an individual contractor, it works just perfectly coping up with all your needs and requirements. However, this particular software was designed for large companies, and corporate engineering firms, since they have a higher amount of projects to be looked into.
Clear Estimates
Clear estimates are a web-based software that was founded in 2004. This software is specifically built for the construction company that works in different sectors and the industries. However, this particular software has thousands of users ranging from all over the world, and it comfortably focuses on managing the budget, costs, and estimates. Of course, it provides a 30 day free trial period for those who want to try out the app, before taking up the premium version.
Conclusion
If you are still wondering about how to choose the best construction management software 2021, then you need to do some extra research that would suit your needs and requirements. All the above-mentioned construction software is completely based upon pricing, reviews, features, and its specific functions. Consider all the benefits of the software before you use it while you can also try Buildxact, and make sure that all of its functions are completely suitable for you.
---
Interesting Related Article: "7 Tips for Starting and Running a Construction Business"