As you know that the Pikachu owner "Ash" was always in search for a new Pokemon, so as a pokemon game lover you must be searching for a new pokemon game all the time, that's why this article will ease your pain and help you find the best pokemon hack according to your taste. This list was made, according to the ratings, reviews, and feedback of the best Pokemon players who know everything about Pokemon. Have a look and try these.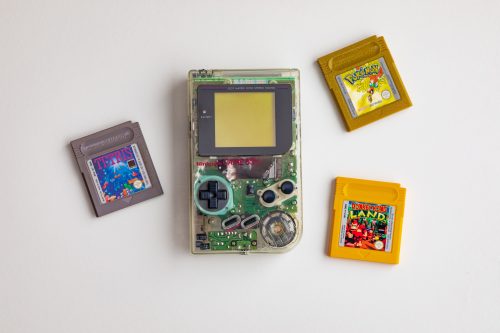 Pokemon Mega Emerald X and Y edition–
This version of emerald has made the first position in my list of Pokemon ROM Hacks. It is the upgraded version of emerald and has some unique features, which will increase your gaming duration. Some of the features are –
Have many twists and turns, which make it an exciting adventure game.
It still looks like Emerald but with great graphics experience.
This game contains all the pokemon from generation I to VI.
As the name suggests, there are MEGA evolutions also available in the game.
Pokemon Light PLATINUM-
Maybe its name has the word light in it but according to me it has made the 2nd position on my list. You will get a new experience playing this. Some of its features are listed below.
There are many moves and items which you can explore in this game.
There is a pokemon world championship where you can participate and some more events.
You can challenge the Region's best Gym leaders and you can show your skills to them.
You will have the opportunity to capture and train Sinnoh, Johto, Hoenn region's pokemon.
This is a hack of Pokemon Ruby.
        3.Pokemon ASH grey-
Here comes the one about which I was talking in the start of my article, now this is one of my favourites and of course that's why it is on the list, if you are an anime fan then this one is for you.
This hack is of Fire red and one of the best hack.
HM's are removed in this one.
You are the controller of Ash Ketchum in this game.
Pokemon Ultra Shiny Gold Sigma-
You will be catching many pokemons in this game, so let's catchem as you read the features listed below.
It has features like MEGA evolution and Miracle exchange.
EvS and IVs are there for calculation purpose.
It is based on classic gold, silver and crystal.
You will be playing with pokemon roster from generation I to VII.
Pokemon Theta Emerald EX-
This is another emerald in my list and it is also a game worth spending many hours. It is a new version of Pokemon Theta Emerald, but more exciting and engaging. Some of its features are,
It has 700 pokemons, which is enough for you to get started.
It has the Mega evolution feature which you crave in every pokemon game.
It is an improved version and contains fairy type and Repel mechanic.
Pokemon Adventures Red Chapter–
It was on the 3rd position in the pokecommunity for consecutive 3 years which describes its greatness, let's look into its features,
It also contains Mega evolution and Primal Revision.
You can customize your characters according to you.
You can play with fusion pokemon.
Visual representation is eye-catchy and updated.
Pokemon Mega Power–
Last but not least, the most powerful hack is this as the name also suggests, some of its features are,
It contains some islands like Lander, Ivara and Sevii.
There are many generations from 4th to 7th.
It also contains all the Mega evolutions.
These games equal to one-month gaming, so you don't have to browse anymore. These are also some of the best Pokemon GBA hacks that are interesting and engaging, just give them a try and you won't regret it.
---
Interesting Related Article: "Pokémon Go has been installed by 6.1 million UK adults, 87% still use the app"