Conservative political commentators are gaining much popularity in the past few years, especially after Trump was elected as the President of the United States. And not to mention that these political commentators are interesting in their own way.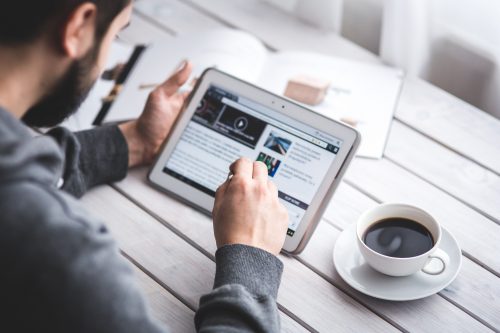 Now add the influence of popular social media platforms like Instagram, Twitter, and Facebook and other platforms for people to make them known to the world like podcasts, YouTube, and many more. It's like this is the best time to become a political commentator.
Not only that, it's so much easier for people to follow certain political commentators that they like. So, in this article, I want to give you a list of 7 conservative political commentators that you should follow in 2021.
1. Patrick J. Buchanan
Let's start the list with the most senior political commentator, Patrick J. Buchanan. Patrick isn't really active on social media, but he has his own website where he regularly posts news articles. You can still follow his Twitter accounts to get updates. He has been in the game for so long and was also a Republican presidential candidate in 1992 and 1996. Patrick is definitely worth following in 2021.
2. Ben Shapiro
Ben Shapiro is without a doubt the most popular political commentators at the moment. Every time he tweets something on his personal Twitter account, he gets tens of thousands of responses from Twitter users.
His style of debating and presenting himself is nothing but straight forward and abrasive. But that is part of his charm and he is also famous for never backing down or shy away from his defeats. Ben Shapiro is also known for his lovely wife, growing net worth and is very active on Twitter. This and more are why his account is definitely worth following.
3. Ann Coulter
Beautiful and controversial, that is the best description for Ann Coulter. The 59 years old woman is an American conservative political commentator and also a talented writer. You can find her on Twitter and many other television and radio talk shows. She is very active at voicing out her criticism, especially toward the Clinton Administration.
4. Laura Ingraham
Laura Anne Ingraham is a very busy conservative political commentator. You can see her on Fox News and listen to her on her radio show. She has been talking a lot about how other countries are trying to flame riots in the USA, especially China.
Her contract on Fox News has been recently extended, so you will hear more of her for many years to come. You can also hear more of her opinion from her Facebook account.
5. Tucker Carlson
Tucker Carlson has been a conservative political commentator for a very long time. And still, he doesn't let any other political commentator beat him in a popularity contest. He is very active on social media, especially Twitter – with more than 4.3 million followers on his personal account today.
He is also a host of Tucker Carlson Tonight on Fox News and a writer of a popular book titled "Ship of Fools: How a Selfish Ruling Class Is Bringing America to the Brink of Revolution." Follow him on social media and you'll get a ton of insight into the current political situation from his perspective.
6. Sean Hannity
If anyone can compete with Tucker Carlson in a popularity contest, that would be Sean Hannity. Hannity is your guy if you want to see someone launching a barrage of criticisms toward the Democratic party. Even today, just after Biden won the election, Hannity already launched his attack relentlessly.
You can see more of Sean Hannity on Fox News, where he talks about politics. And also, on his Twitter account. He tweets many times a day, so you won't ever be bored of him.
7. Dan Bongino
If you are looking for a conservative political commentator with a very strong loyalty toward the GOP, Dan Bongino is your guy. For a full four years of Trump's presidency, not once has Dan Bongino stopped supporting him. He even stopped using Twitter to show his support for Trump after the President's account was suspended from the platform.
You can still find him on his website, bongino.com, where he updates regularly. There, you can see many posts from him regarding the current situation.
These conservative political commentators are very active
No one wants to follow an inactive or lazy political commentator – especially when the situation has reached its climax. And let's be honest, strong-minded and articulate political commentators are fun to follow and listen to. These political commentators are some of the best and most popular public figures in politics you can find today.
---
Interesting Related Article: "US Senate approves tax reform bill that will cut corporation tax from 35% to 21%"