Even though online marketing has become the forefront of the marketing industry in recent years, that's not to say that offline marketing is no longer an effective way to promote your business or products.
There are still a number of audiences that can be tapped into by using traditional marketing tools. Instead of buying into expensive online marketing campaigns, offline marketing is also a fairly cost-effective way of creating brand awareness.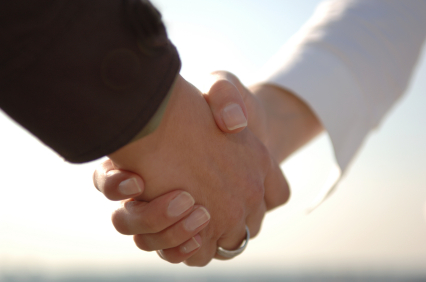 Maybe give a few of the ideas below a try and see how much they benefit your business!
Creative Offline Marketing Strategies for Success
Business Cards
Business cards and print materials are still great forms of marketing. Carrying a few business cards in your purse or wallet to distribute is a great way to get customers since people are inclined to keep business cards. It's also an easy and cheap option as you can pin them to bulletin boards in supermarkets or shop windows.
You'll be surprised how many clients still appreciate the beauty of receiving a business card that contains all the relevant contact information in one easy place. As a tip, think about the branding so your card looks professional and stands out in their wallet or on their dashboard.
Sponsor A Community Event Or Sports Team
Sponsoring community events or sports team is a great form of opportunistic marketing that also generates trust and good public standing for your business. Community spirit is a force to be reckoned with. For one, businesses supporting local events may help drive up sales.
For instance, as you finance a new sports kit for the local kids' rugby team, you'll be surprised by the amount of support your business gets from parents, the club, and even the wider community. This also gives your marketing reach–with teams frequently traveling, your branding will be spotted in different areas you otherwise wouldn't have targeted.
Direct Mail and Leafleting
If it's good enough for the politicians, it can be good enough for your business. Granted that some households won't appreciate your print marketing landing through their letterbox, but there are still people out there who appreciate direct mail.
Mailing out flyers for your business can act as reminders for people, too. Maybe they forgot they needed to call a business regarding a job, and then your leaflet has reminded them. With this, there's a chance that they'll call the number off the flyer they have in their hand.
Trade Shows
Attending trade shows is still a world-class way to promote and market new businesses and products. Also, the cost of a booth or stall rental is a lot less than you think. Furthermore, a great way to network and check out the competition is by having a stall at trade shows where you can show off your work by using visual displays, videos, or even demonstrations. You can also create print materials to pass out to prospective clients and others in the industry.
If it's an outdoor trade show, you could consider a pop-up gazebo with your custom branding printed on it, making it vibrant and eye-catching. Once again, you'll have to make sure your branding stands out on the printed marquee and is easily recognized amongst a sea of competitive vendors.
Rewards Points and Discounts
Rewards points are a great form of marketing that inspires people to frequently visit your business or use your service. If you offer a rewards card at checkout, you'll be surprised how many customers you retain. You could offer something free after ten visits or a percentage discount after they have spent a certain amount.
Rewards points are a good way of gauging how your business is tracking without asking for reviews. If you find yourself stamping loyalty cards, you'll know that plenty of clients are enjoying your service.
Speaking Engagements
Offering to stand up in front of a crowd and discuss your business is a great way to market to a diverse demographic that is fully engaged and prepared to listen.
In addition to being a good way of promoting new products and discussing your business, speaking at events generates trust in your leadership skills and makes your business credible.
Make Your Own Merchandise
People love free stuff! It's ingrained in the human psyche that everything, regardless of what it is, is so much better when it's free.
Print your name and contact details on pens and note pads. The good thing about pens is that they rarely stay with the person who owned them. Also, you could bring out a company calendar with your branding and give it to clients during the holidays. You'll be shocked at how well received it will be and by how many potential clients will spot it by simply coming in and out of your existing client's offices.
If you plan to produce a huge quantity of merchandise to give away, you can opt for wholesale thermos bottles and place your own branding. That way, you save more money by buying them in bulk.
Take Out a Radio Ad
Similar to offline marketing, local radio is also making a comeback, and it has quite an extensive reach when it comes to diverse audiences. You could make a creative jingle or fun script to promote your new product or generally advertise your business.
As long as you choose the station that is right for your business, you can efficiently and effectively reach your target audience. This is a little more costly than the above methods, but you are still likely to generate a return on investment.
Offline Networking is still a viable platform
Many businesses have shifted focus to solely partake in online marketing strategies. However, by choosing to settle for a limited online presence, businesses are missing out on a wide range of potential markets.
There is still a lot to be said for creative offline methods of marketing. If you combine these strategies with your online promotion, you are sure to be reaching a huge range of potential customers. Clients are more likely to respect you and your business if you are still committed to getting to know them face to face and reach out to them in a tangible way.
---
Interesting Related Article: "The digital marketing strategies that will open doors to your company"