If you're reading our article, writing a research paper may not be the easiest task you've got from your teacher. Choosing a topic, brainstorming, researching, and outlining is essential for writing a paper. Still, you're right to look for some help, because even if you can't buy an essay guide or read an ultimate sample that will encourage you with fresh ideas to add to your project, you get a better understanding of how to write a memorable research paper and make it valuable for various educational purposes.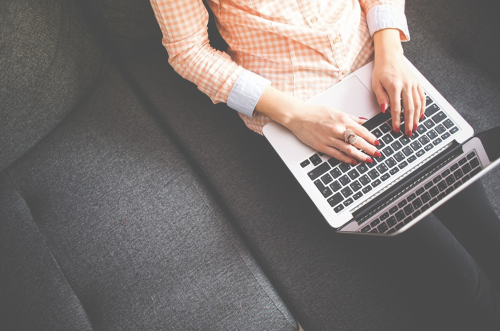 Choose an engaging topic.
When we say to choose an engaging topic, we mean it should be primarily interesting for you. Even if you have to choose a topic related to your study, this should align with your prior interests in life. For example, when you need to write a literary review for your research paper, select your favorite composition. Only this way is effective to unleash your knowledge and creative writing skills.
Research among original sources.
Even if your discipline relates to such exact sciences as physics or math, choose unique resources for your paper. Once you select the topic that will inspire not only your potential reader but you as well, you have a better chance to find an original path in your research. When a math student writes about such great mathematicians as Sofia Kovalevskaya or Emmy Noether, they can include not only their contributions to algebraic equations but biographical facts both from books and documentary films.
Include your observations.
Nothing can be more valuable than personal experience. That's why you should think about your story regarding your paper's topic. Introduce your project with an anecdote from your life. It shouldn't obviously be described in the first person, but instead, describe it in a way for the reader to be hooked by it. If you can't start your paper with it, add some short evidence in the body paragraphs.
Select your own methodology.
Defining the best method of collecting data for your project will help you to make outstanding content. Provide a survey, organize interviews, check social media, engage in logistic monitoring, or choose other core methods that work efficiently in your specific studying area.
Structure like a pro.
Why is the structure of the research paper so important? Because it helps to follow an author's thoughts consistently. Outlining your paper has several stages: before research, during research, and after it. It concerns organizing information, formatting in-text citations, and listing cited sources at the end of your work. Of course, it is not the main point to make your paper memorable by setting the right margins, font, and typing style for headings. Still, it is noticeable for the eye of a professionally-oriented teacher when students make their work tidy.
Work on corrections.
If you want to write a memorable research paper, it is not necessary to include memorable mistakes. Even if it happens accidentally, try to check your text in special grammar checker systems such as Hemingway, Grammarly, or Ginger. It is essential to have not only inspiring content but pure spelling, grammar, and punctuation in your paper. 
Ask for a response.
Many research papers have higher value because of special comments from relevant people if the author writes about some events or movements (feminism, LGBTQ+ communities, etc.). When you have extremely knowledgeable peers in a specific subject, ask them for help with your paper. You will not only look at your paper from a different viewpoint but also be inspired for future eye-catching research.
Being a memorable student starts with the first word in your research paper. So, don't hide your inner writer – we know you have much more to say to your reader even through scholarly research!
---
Interesting Related Article: "How to Write an Engaging Term Paper Introduction"