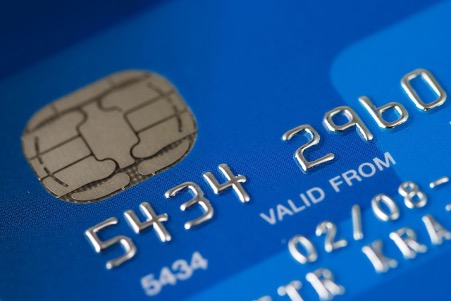 Going to apply for your first credit card?
Are you seeking help to get the best advantage of credit cards?
If yes, we are here with the best help for you. Applying for credit cards is not an easy task. The main thing that creates a huge mess here is the availability of hundreds of options out there. Moreover, numerous terrifying stories about the misuse of credit cards even make things much more complex for the users.
A credit card makes it easier for people to build up a strong credit history and gives users unlimited benefits if used rationally. Moreover, users here are free to enjoy benefits from cashback cards and free voucher codes as well.
Using a credit card can prove to be a daunting task, especially when you will use it for the very first time. We are here with the seven essential tips that you should need to know before applying for credit card services.
Do a thorough research
The first thing one should do before applying for credit card services is thorough research. The market is full of a wide range of credit card options where each one imposes different fees, interest rates, and benefits.
For enjoying the extreme experience of endless shopping and security, it is always advised to go for a detailed comparison between the service providers so that you can effectively choose the best one out. You can go through the different details like fees, interest rates, and benefits for making an easier comparison. An ideal credit card includes the lowest fees, lowest interest rates and can effectively fulfill your financial needs.
Use the balance alerts adoption
Balance alert options are the best way to keep track of your spending. The introduction of online transactions has boosted the expenditure level of the people to a greater extent. It is easier for people to count those tens, the twenties, or hundreds disappearing from your wallet, but if we talk about them, we sometimes forget to track those counts.
Tracking how much you put on a credit card is not that simple at all, especially when you are just getting started with the credit cards. If we search upon the marketplace, one can easily find a wide range of credit card issues who usually prefer to set up balance alerts. These balance alerts are often sent through text messages, emails, or in-app messages, making it easier for the users to check the balance. You can set up different alerts for different balances in your account to prevent overspending effectively.
Make use of the spending analysis tools
Using spending analysis tools would be a great option to stay with your budget. As the competition level has risen in the last few years, the majority of the credit card issues have started providing spending analysis tools that have made access entirely secure. One can easily use these tools from your online account. Accessing these tools is quite simple. You just have to pick up a date range there along with a month, year, and customized period. These tools are quite effective in providing information such as how much you have spent from your card in different categories. The different categories being provided here are often provided by the merchant, such as gas stations, restaurants, departmental stores, and much more.
Stay connected to one credit card only
Whenever a person applies for their first credit card, the chances get higher that they will get more offers from the different service providers. People are highly advised to stay connected with single credit card services only. More will be the number of credit cards you have, more will get the debt you owe. You don't need to sign up for every credit card service you are getting offers from. Just make the right credit card selection as per your preferences and try to stay stuck with that only.
Pay off the credit card balance before the end of the billing cycle
It is always advised to pay off the credit card b balance within the given credit card billing cycle only. If not, you have to pay the late charges, which will further put on an extra burden on your wallet. Majority of the credit card services providers have an interest-free grace period for paying off the balance for the very first time users. But once this grace period gets over, the late fee charges are often being deducted from the balance without any delay. Paying off your balance within the given period will help you get a good credit report and help you in inculcating good payment habits for the long run.
Get aware of the card usage and safety
Whenever you opt for a credit card service, collect information about its usage and safety in detail. Credit cards can be effectively used for both offline and online shopping. Moreover, you can also withdraw some cash from ATMs using it as well. Credit cards impose transaction charges on ATM withdrawals.
In addition to that, if you'd like to get an extra step of security, use the benefits of your main credit card account, but at the same time, protect your account number from exposure to data breaches or fraud, apply for a virtual credit card. Especially if you're a fan of online shopping.
Credit card services are often being protected using different filters and security features to enjoy hassle-free services without any delay. CHIP + PIN are the most standard security features that majority of the credit cards own.
Enjoy bonuses and offers
Credit card users can now easily earn stellar rewards using discount code, cashback offers, bonuses and voucher codes during shopping from malls. These offers are often served as cashback options and help users get a rebate from basic charges.
Conclusion
Credit card usage is no longer a hectic task now. Just a few things, and you can easily enjoy hassle-free services here for a longer duration. Credit cards help users access endless benefits and are quite helpful in maintaining a healthy credit history as well. If you own a credit card, just make sure that you are paying the balance on or before time and take advantage of discount vouchers, coupon codes, and cashback rewards.
---
Interesting Related Article:"Credit Cards vs. Charge Cards"