The era of computers ushers in a digital revolution that affects everything we do. People log on to online games and betting sites to spend their days playing alone or with others. The digitalization of free slots no download casinos came about when the video game business developed. Besides being more accessible and universal, new online casinos also proved to be an excellent entertainment source on platforms such as Twitch.tv. Due to the pandemic, people had no access to real casinos.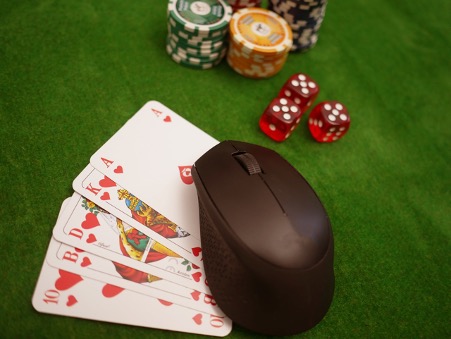 There is nothing more addictive than wagering on an outcome you can't control and then winning and increasing your earnings as a result. Although it's a wonderful feeling, it can also be extremely painful, especially if you lose money and then spend the rest of your money to get it back, and before you know it, you're drowning in debt. Gambling addiction is a very real problem that requires counseling and therapy to recover from; one that can affect not only their assets and money, but other members of their family and friends as well.
Gaming isn't a problem at the smallest level, of course. The moment you feel you're headed into the abyss, stop. You can generally get away with placing a few bets here and there or purchasing a lottery ticket once every week. Lottery is the largest gambling sector, followed by sports betting and casinos, while sports betting are the fastest growing sector. More than 96% of total sales of the lottery division come from the online sector, which is the biggest segment by far. The lottery market's sector of virtual reality is growing at the fastest pace.
There is fierce competition and rivalry in the gambling world. With this, gambling brands have an added incentive to compete for market share, keeping the industry vibrant and in check. As we continue our look at online gambling and physical providers, we give you a look at the biggest companies in the industry.
1.  888 Holdings ($849.7 million)
With its technology solutions, game development, dedicated gaming websites and offering a full range of products, 888 Holdings is one of the leading companies in the gambling industry. In addition to sports betting, 888 offers online casino games and poker games.
Despite strong growth in 2020, the company's profits plunged. Even so, 888 Holdings CEO Itai Pazner expressed optimism, as the company's expansion in emerging markets is contributing to the company's expenses.
A number of events and organizations were sponsored in 2021 by 888 Holdings, including Shamrock Rovers FC and the Portuguese Grand Prix. Through 2026, the company will remain the title sponsor of the World Series of Poker and its relationship with Caesars Interactive Entertainment.
2.  Scientific Games (Revenues: £2.75 Billion)
Scientific Games, founded in 1917 as Autotote by John Koza and Daniel Bower, is a gaming company. In addition to providing gambling services, the company provides gambling products to other gambling companies. Through its OpenBet platform, the company offers sports betting services in the UK. One of the world's largest online gambling companies, it provides products and services for other gambling corporations, including computerized and mechanical slots, electronic games, iLottery products, instant lottery games, terminals, gaming control systems, social gaming, and sports betting. Through its several branches, the company made revenues of up to £2.75 billion in the 2019 financial year.
3.  Bet365 (Revenues: £3 Billion)
Founded in Britain, Bet365 is the world's largest online gambling company. Betting company that ranks among the top 100 in the world. We can safely say that technology has played a significant role in Bet365's exponential growth. Company operations are handled and owned by the family of Denis Coates, who founded the company in 2000. In addition to its stadium, the company also owns several smaller stadiums. As of 2012, the company employs over 5000 people and generates over £3 billion in revenues per year from their temporary facility in Stoke.
4.  Flutter Stars Group (Revenues: £3.8 Billion)
As a result of mergers upon mergers, this company has grown in many ways. A successful joint venture brings together the customers, workforce, and revenue of each company involved. In addition to Paddy Power, Sky Bet, Betfair, 888 Holdings, and PokerStars, many other companies created Flutter Stars following their merger.
In order to reach the top of this ranking of the biggest gambling companies in the world, the parties merged in order to gain benefits for all.
As compared to GVC Holdings, the Flutter Stars group has more reach on a global scale, and their platforms arequite diverse. Mergers offer this advantage. As long as the merger holds up, they are expected to hold on to the top spot for a long time.
5.  GVC Holdings (Revenues: £3.7 Billion)
Founded in 2004, the company owns Ladbrokes and Coral, two of the best gambling firms in the UK. In spite of GVC Holdings' claim to ownership, Ladbrokes-Coral Plc is still sometimes called Ladbrokes. GVC Holdings generates a revenue of £3.7 billion and employs over 30,000 employees, making it the largest online gambling company in the world by far. The company also operates sports betting brands such as sporting bet, partypoker, Gala, Foxy, and Bwin.
6.  Entain (Revenue: 3.57 billion)
With a revenue of €3.57 billion, Entain rebranded from GVC Holdings in 2020, opened a new chapter of its story and one focused entirely on sustainability and regulated markets. This is one of the largest gaming firms in the FSTE100, which is looking to enter new markets and do so in a sustainable way.
Entain rebranded as a result of GVC Holdings' problems and a probe into potential links with Wirecard. Entain has had a successful run since then. The company's performance in 2020 was bolstered by online gaming and Entain's numerous ventures in the United States, including its participation in BetMGM, which is now one of the leading betting platforms in the country.
7.  Wynn Resorts (Rvenue: $6.61 billion)
With global operations and a strong domestic presence in the United States, Wynn Resorts is one of the newest but also one of the most significant gambling companies in the world. There are four dedicated Wynn properties in Las Vegas, including Wynn Las Vegas, Encore Las Vegas, Encore Boston Harbor and Wynn Macau, including Encore at Wynn Macau, Wynn Palace, and Wynn Macau.
Wynn Resorts was started in 2002 by casino tycoon Steve Wynn, and has expanded around the world rapidly. A deal to purchase Crown Resorts for $7.1 billion collapsed in 2019 when Wynn offered to acquire the company. By launching WynnBET, Wynn is making its mark in the iGaming and interactive gambling space.
---
Interesting Related Article: "Casino apps or casino mobile sites: what to choose"