Work from home has occupied a huge place in our lives, because of the chaos around us that's why Laptops and PC's have become an integral part of our lives now. When we used to work in our offices we used to decorate our table every day so that it would be a pleasant place to work in, but due to our current situation, we can only change our wallpaper as it has become our work table now. If I tell you that there is something called "Rainmeter", which can make your present Desktop pretty and customizable and if I give you the link to download it from my article itself, wouldn't that be amazing? So just stick to this article, as some pretty useful information is on its way.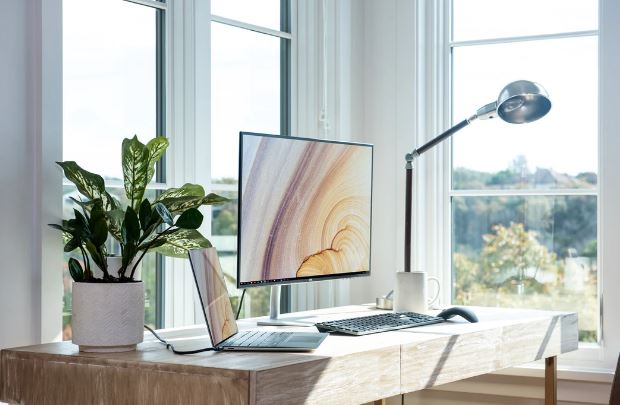 Here are listed 7 jaw dropping Rainmeter Skins for you:
1. Iron Man Jarvis:
I know that you always wanted to talk to your J.A.R.V.I.S i.e (Just a rather very intelligent system) like Iron man used to do. Maybe I can't give you that but at least I can give you JARVIS looking desktop to work on and feel like having it. You can see many widgets on the desktop itself.
RSS feeds
Clock/Date
My Documents files
Hard disk capacity
Temperature
2. Elegance 2:
Its name justifies its features. If you want your desktop to be cute and clean then this one is for you, some of its features which make it look elegant are-
It occupies very little space in your storage.
It has very presentable fonts.
It's desktop contains-
Recycle bin details.
CPU and RAM usage details.
Time and date.
Media playback and control
MNML UI:
It is also in line with elegance as it has a very clear appearance and not at all complicated, so if you want your desktop to be easy to use then this one is for you, it has a clock and date as its widgets.
Avenger Shield OS:
Thanks to Rainmeter you can now have your own world of Avengers in front of you while you are working, isn't it amazing? This skin has some great features which you don't wanna miss, some of them are listed below-
It has a Shield eagle tag in the middle of the screen.
Available in many resolutions.
It's desktop contains-
Volume control
Media and playback control
Shut down and restart buttons
Browser and media player.
Simple Media:
I have something for simple living people also, this one is the simplest of all and can be used by elders as they don't want complex features on their PC, some of its simple yet unique features are-
It works with all kinds of desktop.
Displays the essential icons on the desktop
It's desktop contains
Current date and time
Recycle bin status
Current temperature 
Game of Thrones:
Don't you wanna make your screen look exactly like your favorite web series, if yes then go try this one as it has many cool features just like our John Snow-
You can modify the icons according to you
It has a very stylish look.
It's desktop contains-
My documents
CPU and RAM usage
My computer. 
Newspaper Skin:
If you are into current events very much and are fond of newspaper then this one's for you, as it looks very similar to an old newspaper and has an aesthetic look. It's desktop shows-
Clock and date
Weather info
Hard disk space
I have listed some of the best Rainmeter skins for you, now it is your responsibility to make your desktop beautiful, so you won't regret working at home.
---
Interesting Related Article: "How to Be Productive as You Work From Home"