A failing business needs a hotel business plan that can turn around things for them and save the hotel from shutting down. To turn your hotel business around, you need smart hotel management ideas. The one thing you need to keep in mind is, that the strategies you apply now, need to be consistently applied to keep the business afloat. If you don't consistently work on bettering your hotel business strategies, your business will start failing again. The top 7 strategies to turn around a failing hotel business are tried and tested ideas, that have helped hotels increase their business. You can apply them and turn around your failing hotel business.
1.    SWOT Analysis of Hotel Business Plan
Before creating a strategy, you need to completely analyze your hotel business. You could be doing somethings right such as working with the leading hotel suppliers, D-ZEE Textile but you're not advertising the good things about your hotel. The more you understand your business and its lacking, the better strategy you would be making.

2.    Manage Your Marketing Expense
Managing marketing expense while increasing hotel visibility is a tricky task but with the age of internet, you can manage it without issues. You can save the marketing expense to invest in your hotel such as opting for the best hotel towels. Social media platforms are the smartest tools for controlled hotel marketing. You reach a much greater chunk of audience by just posting online at the right time with the right hashtags.
3.    Advanced Technology Hotel Management Ideas
Your hotel business plan should include an investment plan in the latest hotel technology such as Alexa for Hospitality, keyless cards, check-in/ checkout kiosks, and more. Depending on your budget and hotel requirement, opting for technology helps you come into league with your competitors. Technology and smooth hotel operations always attracts more guests. This will help your hotel target higher-level guests who are willing to pay a little extra for comfort.
4.    Smarter Policies for Booking, Changes, and Cancelation
Your hotel management ideas need to secure the money flowing into your hotel. The hotel booking policy should include a security deposit; with the policies that charge guests a bit from the deposit if there are changes or cancelation to the bookings. Make these policies clear from the start when guests make their bookings so that there are no problems later on.
5.    Hotel Staff Hotel Management Ideas
The hotel staff is an integral part of your hotel operations. They know more about what guests want and can provide better ideas as to what will help your hotel business and what will not. By involving them you can always get the best ideas that will help you turn your business around. You will find out all the nitty gratis that need to be addressed and find the bridge to create the harmony between the guests and the management.
6.    Events and Upselling
Your hotel management ideas need to incorporate events; and upselling offers as you cannot always depend on room bookings to earn revenue to meet your breakeven. You need to be smart whether you give your hotel for weddings, personal celebrations, corporate parties, or even for different individuals to hold their classes in. You can also offer various services and products at a discounted rate once the guests have checked in for extra revenue.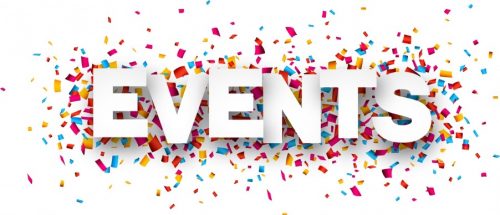 7.    Slow Season Hotel Management Ideas
If your hotel business plan does not incorporate the slow season than you will face revenue issues further during this time. You need to have a backup plan ready whether it is giving out different discounts or packages or you're catering to the local market. 
These 7 strategies to turn around a failing hotel business should be incorporated in your hotel business plan. Which hotel management ideas are the most helpful according to you? Let us know in the comments below.
---
Interesting Related Article: "Best Benefits of Hotel Management Software"