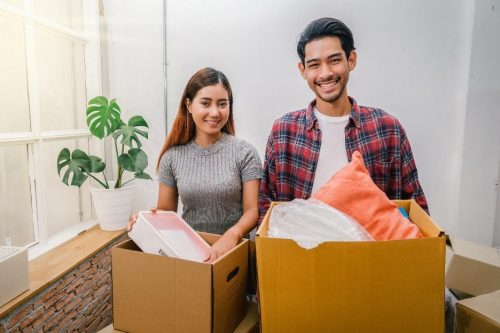 Moving is stressful enough during the best of times, and this is certainly not one of those. COVID-19 has wreaked havoc all across the world and millions of people have been affected. Life had almost come to a standstill in 2020, but things have gradually begun to open up in 2021. Many people who had to delay their moving plans are getting back on schedule, but we are living in the new normal now and this means things are going to be different. A lot of countries have managed to control the spread of the pandemic, which means that you can complete your dream move. However, there are some precautions that have to be taken.
Listed below are the top 7 things to keep in mind when moving in 2021:
Check whether you can move safely
Your first priority should be your own safety and that of your family. Therefore, you need to ensure that it is safe to move to your destination before you initiate the entire process. This means making sure that there are no COVID-19 restrictions in place in the area or country you are moving in. There is going to be a little danger in moving at this moment and the question is whether you are comfortable taking the risk or not.
Make sure the government allows it
Every country's government has come up with their own rules and restrictions for managing the coronavirus pandemic. Subsequently, you need to check whether you are permitted by your country's government to move and if you are moving to a different country, confirm that their government is also allowing it. Otherwise, it would be better to postpone the move until the regulations change.
Follow all the guidelines
If it is permitted to move during these times, it wouldn't be without proper guidelines. There are SOPs that have been outlined for various activities by governments and healthcare organizations and these need to be followed to the letter, not just for your own safety, but also for the safety of others. You need to take out some time to find out exactly what these guidelines are and them comply with them throughout your move.
Get your insurance sorted
We are living in very uncertain times at this point and it is difficult to predict what might happen. Thus, it is a good idea to get insurance, so you are ready to deal with any kind of catastrophe. This means you should get health insurance, travel insurance, removals insurance and even renters' insurance, if it is applicable. After all, it is better to be safe than sorry.
Find the right moving company
One of the most crucial things to do at this point is to find a moving company that can help you in your move during these tough times. Not every company will be able to handle the additional SOPs and guidelines that have to be followed, so you need to do your due diligence and ensure you are choosing one that can. You don't want to be disappointed later and have to deal with the task of searching for another company at the last minute.
Don't move if you are not feeling well
If you or any other family member is not feeling well, it would be best to not move for now. If anyone has exhibited any COVID-19 symptoms, you need to get tested immediately and delay your plans until you are sure there is no risk. Otherwise, it could become unnecessarily dangerous and it is something you want to avoid.
Keep contact to a minimum
After you have put everything in motion, you need to follow the rules and keep your contact with others to a minimum. Use masks and sanitizers and follow social distancing rules as well. Organize everything beforehand so you don't have to go running at the last minute.
With the help of these seven steps, you will be able to simplify the process and reduce the stress of moving to a new place in 2021.
---
Interesting Related Article: "6 Services That You Can Hire To Make Moving Easier For You"