Getting involved in a car accident can quickly become one of the most traumatic, stressful, and frustrating experiences of your life. No matter how careful you are on the road, you will always be at risk of an unexpected crash, especially on California's dangerous highways. With that in mind, you should be prepared to handle the challenges you will face after a collision.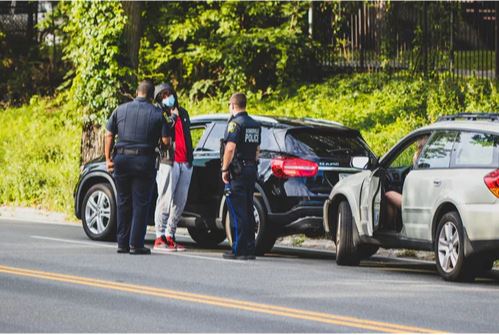 If you get into a crash due to the negligence or recklessness of another driver, you will be entitled to compensation for the damages you incur. However, if you make any mistakes during the process, you may hurt your chances of receiving a fair settlement.
Therefore, knowing what to do after a car crash in California, no matter how small it may seem to be, will save you tons of headaches in the future. Without further ado, here are 7 things you should know before filing a California car accident claim.
What should you do right after the crash?
The actions you take immediately after a collision are essential and will significantly affect the outcome of your claim. Here's what you should do after the crash:
Check for injuries: The first thing you should do is check yourself for injuries. If you were severely injured, try to stay still and wait for help. If your injuries don't seem serious, check to see if any of your passengers are hurt.
Get to a safe place: If possible, try to move to a place that won't obstruct traffic and where you are out of harm's way.
Call 911: Regardless of the magnitude of the accident, calling the police is always necessary, as they will be responsible for documenting the event.
Exchange information and document the accident: Approach the other driver and exchange contact information and other details that seem relevant. Also, be sure to document the accident if your injuries allow it. Take pictures of the crash and your injuries, identify the officers and get the contact information of witnesses.
Go to the doctor: Even if your injuries seem minor, you must see a doctor right after the collision. By doing so, you will document the physical damage you sustained from the crash and get the treatment you need to recover.
Who else should you call?
After the crash, you should make a couple of extra calls. First, contact your insurance agent and notify them of what happened. They will be in charge of telling you how to proceed to start your claim process and what you can expect from it.
Next, you should consider calling an auto accident law firm, such as C&B Automotive, to get the legal advice you need to get through this challenging situation.
What if you don't have car accident insurance?
If you are not at fault for the accident, you may be able to file a claim with the other driver's insurance company. However, since California is a "No pay, no play" state, uninsured drivers cannot sue for damages that are not quantifiable in a dollar amount. In other words, you will only be able to recover the cost of your medical expenses and damage to your vehicle. However, compensation for physical pain, mental suffering, and emotional distress is out of the question if you are uninsured.
What if the accident was your fault?
Causing a car accident in California can land you in a lot of trouble. California is a tort-based state. That means that the injured party may sue you for compensation for the damages caused by the incident. Usually, your insurance company will pay compensation to the other driver, but this is not always the case.
If your insurance policy does not cover damages to other drivers, or you have no insurance, you will have to pay for the other party's damages out of pocket.
How long do you have to file your claim?
California's statute of limitations provides that parties injured due to an auto accident have up to 2 years to file a compensation claim.
If you do not file your claim within that two-year window, you will lose the right to file a personal injury claim, no matter how serious your injuries are.
Your injuries may not allow you to proceed with your claim as soon as possible. In that case, you should consider working with an experienced attorney to handle the process while you focus on your recovery.
Do you need to report the accident to the DMV?
In California, you will have to report the accident to the DMV if the property damage is more than $1,000, if someone was injured in the accident, or if someone died in the accident. If you fail to report the incident within 10 days, your driver's license may be suspended.
This requirement exists for two main reasons: First, to monitor the drivers' driving history and determine if there were negligent operators involved in the crash. If that is the case, the responsible motorist's driving privileges may be revoked.
Can you get results without a car accident attorney?
In theory, you could file a car accident claim without the help of an experienced attorney. You could take it upon yourself to negotiate with the insurance company on your own, but rest assured, it won't be an easy task. You'll have to navigate unfamiliar territory, and you may make many mistakes along the way.
Furthermore, if your injuries are severe, you may be physically incapable of dealing with the situation on your own.
For these and many other reasons, working with a reputable California car accident attorney may be the best option for you.
If you are concerned about paying for your attorney's fees, you should know that most of these legal professionals work on a "contingency fee" basis. This means that you won't have to pay them until you receive the compensation you need.
Do you have more questions about California car accidents? Contact an attorney for a free consultation. You have nothing to lose.
---
Interesting Related Article: "5 Things to do in Case of a Car Accident"