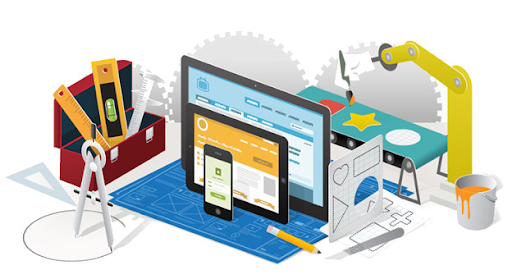 There are not shortage of web development companies out there that can help you build your website. So why don't you have one yet? Here are 7 important aspects of running your business that you could be missing out on because you don't have a website.
Inability To Forge More Personal Relationships
With a website, you are capable of developing a more intimate relationship with your customers. Even the Best Web Development Companies know how to reach their customers and take care of any questions that they may have, and can provide you with that same benefit by building a functional and beautiful website for you. You'll be able to put forward your vision to your customer base in order to develop trust and loyalty.
Reduced Marketing Atmosphere
Billboards are a thing of the past; a website allows you to integrate and compile all of your business marketing activities into one place so that your customers have one source of information they can go to. You can even post regular newsletters that your customers can freely read at their own discretion to keep them abreast of what you're up to.
Lacking Customer Service
Long gone are the days where customer service would have to answer phones to answer questions, causing phonelines to be backed up for hours. With the advent of e-mail and submission boxes, customers' concerns can be taken care of much more quickly and in a more personable manner that frees up your staff to focus on other aspects of their jobs.
Lack Of Credibility
Even if your business used to gain customers by word-of-mouth, it will be considered much more reliable if it has a website. Even the smallest of businesses have a website. Even when a referral is given to someone, the first thing they do is check the Internet, so why not get ahead of the game and give them a website to find?
No Pronounced Local Presence
Even if you only cater to local clientele, people are always going to be searching for services in their area, and if you don't have a website, then you're not going to increase your reach to a new audience. Your competitors have already put themselves online, why not beat them at their own game?
Unable To Make Your Business "Rediscovered"
Websites are essential if you want a steady flow of new customers, especially those who are outside of your geographic area. Or you can be "rediscovered" by those in your area who have forgotten your contact information that they can now easily find on your website.
Unable To Curate Your Customers' Experience
Creating a good experience for your customers requires a lot of observation and care, so you can't make those improvements in the blink of an eye. And without a website, you may not know what experiences need to be improved upon.
If you're interested in establishing a website for your business on the Internet, contact the nearest website development company to get started.
---
You may be interested in: The Benefits of a User-Friendly Website Design For Your Business