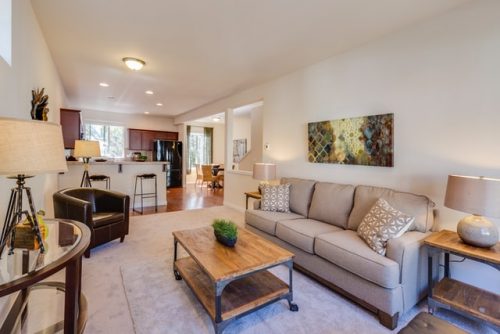 If you're tired of looking at the same furniture, walls and floors every day, it may be time for a good renovation. And a good renovation can be big, knocking down walls and changing entire rooms, or small, with occasional renovations and new decor. These changes can have many benefits, but they also carry risks of major headaches. That's why we've brought you some tips to avoid problems and save money on your retirement.
Planning
Planning is the first step to ensure good results in any project. Before starting, define which rooms will be renovated and what you would like to change about them. Know what function each space will have and plan accordingly. Maybe you need a new office, a more comfortable TV room or even a little Zen corner to relax and read.
Try to set realistic deadlines for each step of the renovation. Find out if it will be necessary to leave your home for a few days or, depending on the size of the work, months. You may need to store furniture and objects, or provide a place to stay during this period. Good planning of home improvement will save your time and especially your money, avoiding scares during your retirement.
Set A Budget
With your planning ready, it's time to set your budget. How much do you have available to spend, which rooms, alterations or furniture are priorities for you? Put everything on the tip of your pencil, or on the grids of your spreadsheet, and be realistic. Have some "fat" reserve in the budget, for those surprises that always appear. If these surprises always come and you're prepared for them, they're not surprises anymore, right? So keep the renovation on budget and without scares. Take the opportunity to see here some tips on where not to save money on your retirement.
Count On The Help Of Good Professionals
Include in your planning and budget the hiring of good professionals. Depending on the size of the renovation, you may need architectural and engineering professionals who will ensure a well-done and well-executed project.
This may seem like an extra expense, but it's an investment that has a good chance of saving you time and money, as well as reducing project stress and ensuring that everything goes according to plan.
Know-How To Buy The Materials
Buying materials for the work or renovation is no simple task. That's why you need planning, budgeting, and the help of a good engineer or architect. When going shopping, you need to know exactly what to buy, to ensure quality materials, the best prices and avoid impulsive purchases, so dangerous to your budget.
Protect Your Furniture And Floor
Depending on the size of your renovation, you may need to protect furniture and floors from the ebb and flow of building material, construction crew, and the inevitable dust. A good tip is to use cardboard for this protection, in addition to the traditional canvas and plastic covers, as it absorbs ink and other liquids, preventing any dirt from spreading. There are also specific products for floor protection, such as Salve.
Another good option can be to store your furniture and decorative objects in a locker during construction. So there won't be any worries about dust or other damage your objects might suffer. Luggage storage nowadays has several options of sizes and prices and can save you a lot of headaches.
Reuse What You Already Have
The furniture you already own can be remodeled to match your new decor. Reusing instead of buying everything new can help save a good amount of money, as well as being a great option from a sustainability point of view.
Sofas and chairs can be reupholstered and finished in different colors and prints. Wooden or MDF furniture, such as tables, dressers, shelves, cabinets, and chairs can also gain a new look with simple maintenance or with new colors and textures. Here are some inspirations from refurbished furniture.
Do It Yourself
There are many tasks in renovating or renovating your home that you can do yourself. The famous "do it yourself" (in English do it yourself, or DIY) can be an excellent solution for tighter budgets, besides leaving the house with a very personal mark.
You can save on labor and paint walls, install and assemble furniture, and perform some simple repairs. But pay attention! Just do what you know and feel comfortable doing, otherwise look for a good professional to help.
There are tips on the internet with cheap materials and easy-to-apply techniques that can give your home a very different look. Even when the long-awaited renovation is still a few steps away, small renovations will help bring a welcome feeling of newness and care.
Renovations can be complicated projects, but we hope that, with these tips, you will be able to prepare and execute your plans without worry and setbacks. With good planning and the help of qualified professionals, we are sure that your renovation will be a success!
---
Interesting Related Article: "Home Decor Trends You're About to See Everywhere in 2021"