Are you looking for a way to flaunt gorgeous curly hair that is coily, smooth, and bouncy? Well, it is every woman's dream, and you can achieve that with curly hair extensions. The extensions are easy to wear and can stay for a while  with minimal care. Because the beauty of your hair solely depends on how you care for them and the hair products you use. If you are unaware of those hair-damaging habits and products, your dream to flaunt gorgeous curly hair that you can never achieve on your own, then curly hair extensions can be your easy escape. But all you have to take care of is to maintain these curly hair extensions at their best so they can live for long in the best shape possible. So if you are a newbie to hair care tips, you are on the right page to know about it all.
This blog will share with you 7 amazing and easy ways to achieve and retain gorgeous curly hair texture, be it in your extensions, wigs on your hair itself. So, let's have a look at them as follows.
1. Use Sulfate Free shampoo for silky smooth curly hair
Choose a sulfate-free shampoo for your curly hair to help nourish and keep them moisturized to make your hair look silky and smooth. When you shampoo, ensure you are gentle around the lace of the closure wig. If you are washing curly hair extensions, focus on the roots because that's where the oils and product build-ups accumulate. Follow it up by conditioning your closure wig. Use a leave-in conditioner to restore moisture to your hair or your curly wigs and extensions.
Brush when dry and comb when wet
Knots and tangles are inevitable, even with the best deep wave or straight closure wig. Brushing when the hair is dry and combing when wet is the best trick to making your hair look its best. Start from the ends and then gradually proceed towards the roots. If you start from the top, it will only create more tangles. Doing that will preserve your curly hair extension's softness and health and keep them looking silky and gorgeous. Do not forget to follow these easy yet effective tips for your hair. Also, here's a guide on how to take care of a high porosity hair.
2. Use a t-shirt to dry your hair instead of a towel
All of us, at some point, have done a rough dry to the hair by rubbing a towel back and forth with great friction against it. This will only cause your hair cuticles to fluff and cause them to knot, break, and frizz. So stop doing that from now on to help your hair.
One important key to smooth hair is no friction. So switch your fluffy friction-causing towel for a smoother cotton t-shirt. Instead of rubbing your head, wrap the ends with a shirt and squeeze all the water out.
Sleep on silk pillowcases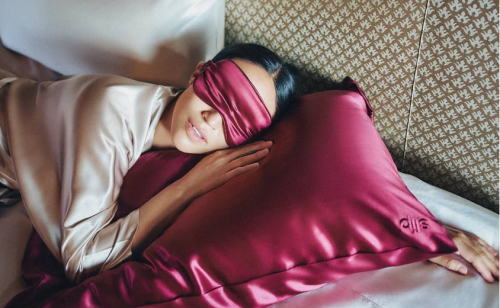 If you are currently using a cotton pillowcase, that might be the very reason why you are experiencing frizzy and tangled with your curly hair. Cotton absorbs all the moisture from your hair, keeping them dry and brittle in the morning. So switch your cotton to silk pillowcases because they will maintain the essential natural oils on the hair, making them smooth and silky. Well, if you are wearing curly clip in hair extensions, make sure you remove them and store well before sleeping, but in case you have curly hair weave, sleeping with silk pillow cover is the best.
3. Finish blow dry with a blast of cold air
Finishing blow dry with a blast of cold air benefits your curl hair to retain the texture. It will help lock your style's volume, movement, and direction. Moreover, cold air will help close the cuticle preventing your hair from becoming dry and frizzy.
4. Add baking soda to a clarifying shampoo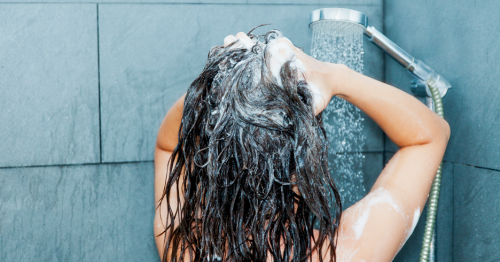 Water with heavy metals and minerals fades the color and texture of your curly hair, making them super dry and frizzy and giving off dull appearances. If you use hard water, try a home remedy solution to healthy hair, adding baking soda to your clarifying shampoo once a week. Baking soda will increase the surfactants and make your hair more buildup to make it look smooth and shiny.
5. Use Dry Shampoo
Washing curly hair can always be a surprise and adventure. You might not know how hair look post wash. Will they frizz alot or the grease in the hair will start itching your scalp. Also if you are able to find that perfect balance, washing the curly hair extensions especially is quite a long time taking thing. So, in order to save your time on the busy schedule days use paraben free conditioning hair dry shampoo. Spray it and let the volume and fluff in your hair come back in minutes. You can do this with your sew ins and extensions if you don't want your curly hair to get exposed a lot in water.
Conclusion
These are the 7 easy ways to maintain smooth, bouncy and refreshing curly hair. Now that you know how to maintain them, are you ready to try?
Head to Indique Hair and grab from their collections of various wigs such as Indique PURE collection or Bounce organic curl that are made from Virgin Indian Hair sourced from the temples. They promise purity and are great to experiment with as well as maintain. Do not wait any longer; grab your choice from Indique Hair and create your desired look today.
---
Interesting Related Article: "What happens if you cut your hair into a ponytail?"