In a survey conducted by HR experts, 360 Resourcing, 75% of HR professionals voiced their concern for employees' mental wellbeing in 2021. The findings come after a poll was carried out amongst HR professionals as to what they thought would be the biggest challenges in 2021.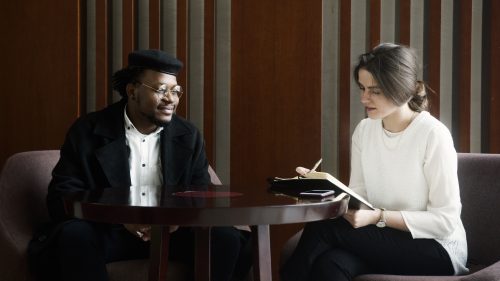 Has COVID lowered worker morale?
Since the beginning of the COVID-19 pandemic, workers across the globe have been forced to adapt to remote working. The challenges faced in making this change are not only practical but social too.
Pre-COVID, workplace culture was instilled across all office environments – giving the opportunity for employees to connect with colleagues and managers on a day-to-day basis. Now, however, this kind of communication has become incredibly hard to achieve, invoking reduced worker morale, and difficulties maintaining employee engagement.
73% of HR see engaging their employees in 2021 to be a challenge
Strong employee engagement strategy is key to upholding morale and wellbeing within your workforce. Maintaining this has been a challenge since the beginning of the pandemic, and according to survey figures, this is only set to continue throughout 2021. In fact, out of all the perceived HR challenges for this year, HR experts ranked employee engagement as the second most influential.
How can employers maintain worker wellbeing?
'Business as usual' has been a term rarely uttered since the beginning of the pandemic, but with the right knowledge and tools, companies can ensure their employees are supported throughout the difficult period. Here are just a few ways that employers can work to lift employees' spirits throughout the COVID pandemic:
Update and outline clear employee wellbeing policy
Strong policy is key to ensuring best practice within HR; with employee wellbeing, this is no different. Ensuring your wellbeing policy is clear and up to date with the current climate is crucial to providing your employees with the right support when they need it.
A lot has changed over the past 12 months, including the needs of your employees. Keeping in-touch with these helps to promote an understanding, supportive atmosphere within your workplace – keeping employees' spirits high.
Allow flexibility to those who need it
These are far from normal times, and should be treated as such across all environments. Allowing flexibility for employees when needed is vital in the current climate. This ensures that your workers feel supported, and are able to lift the pressure if it all gets too much. While targets and KPIs are important, providing an understanding ear rather than a purely business-minded approach is crucial to maintaining a happy, driven workforce.
Utilize technology to keep communication flowing
While instant messaging tools, emails, and mobile phones have been a life-saver during the pandemic, they are no replacement for face-to-face contact. Hosting regular video calls with your employees counts for a lot in times like these. Hosting stand-up and stand-down meetings at the beginning and end of each day not only gives you more visibility over employees' workloads but helps to keep morale high in an otherwise isolating period.
In summary
In a recent survey carried out by HR experts at 360 Resourcing, 75% of HR professionals voiced their concern for employees' mental wellbeing in 2021. While COVID-19 has provoked all-new challenges for business, there are still ways in which employers can maintain strong engagement with their workers, and help to keep spirits high. These include:
Updating and outlining a clear employee wellbeing policy.
Allowing flexibility to workers when they need it.
Utilizing video technology to keep communication flowing.
With the right knowledge and tools to hand, HR can maintain a strong employee engagement strategy throughout 2021 – no matter the challenges.
---
Interesting Related Article: "What Does Depression Do to Your Mind and Body – The Information to Start From"