If you were honest, you would admit that only a few businesses can stay competitive in the present-day service sector without effective cost, resource, and time optimization. Regardless, many service-centric businesses still manually manage jobs and oversee operations. 
Your company may have managed to get by up until now using manual paperwork, procedures, and on-site contact with every other employee when you needed a task completed immediately. But today's choosy and tech-savvy customers demand more, expecting their work to be completed quickly and painlessly.
To automate business processes and boost efficiency, it becomes crucial for you as a business owner to implement an excellent field service management (FSM) software solution. How does FSM software benefit your company? Why is FSM software distinctive?
This article outlines the key advantages of FSM software for your company to address such inquiries.
Excellent Understanding of the Business
You might still need to learn what occurs at every product or service delivery stage. 
How many projects are on schedule for the day? Which ones did the company complete? Are there any follow-up schedules? Are there opening hours?
Knowing the gaps enables you to act swiftly, address the issues, and enhance the customer service procedure.
You can only make such decisions correctly and promptly if you have a comprehensive understanding of the business, which an FSM software gives you.
Work Automation
Field service management software is essential for streamlining and automating the many processes that often occur outside the office as a series of various events.
It typically stays clear of the costs and roadblocks contributing to time-wasting and ineffective tasks, specifically covering ideal planning, standard asset administration, and scheduling flexibility to adopt many modifications daily.
With an evolving scheduling engine solely handling all the schedule and planning variables and their associated dependencies, FSM software helps the task coordination phases. The choice usually comes from outside the manual dispatch setting and is integrated into the software.
Improved Field Employees' Efficiency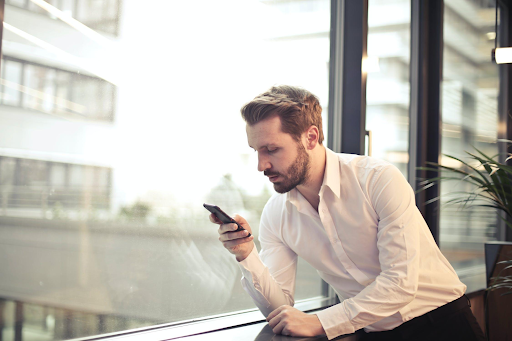 Each technician will have a networked app on their mobile devices provided by the corporation, allowing them to access the leading FSM software whenever and wherever they like. Field workers can easily make inquiries, contact technical assistance, and even access resources needed to complete a specific task. 
The technicians will have access to real-time communication from the backend employees to increase job effectiveness and, ultimately, client happiness. 
Without stopping at the office, technicians may browse the inventory, order replacement components, and update the project status while on the job. They can continue working in the field so they may do so fast and effectively. 
There is an improvement in field employees' capacity to carry out tasks that require accurate geographic positioning by GPS tracking. Additionally, it can assist in tracking their arrival time and even alert them if they depart from the permitted area.
Reduced Production Cost
A company's primary goal is to realize profitability or reach a specific bottom line. A company must lower production costs to boost earnings while ensuring optimum labor productivity. A company can significantly save costs by incorporating cloud-based field service management software into its management field technicians. 
Field services management software can predict the right team to allocate work to based on their skills, the best path technicians should take when going to clients, and the right items to dispatch in the field with ease. 
By doing so, a company can lower manufacturing costs while still guaranteeing the quality of every job they perform for a customer.
Competitive Edge
Customers favor dealing with field service providers who employ automated software. Client portals give users much-needed access to the process by allowing them to submit contact information or modify their availability.
Because an FSM system streamlines every fieldwork aspect, the business will develop a reputation for top efficiency. A field service company has an advantage over the competition because of the digitized platform, enhanced customer experience, and improved procedures.
Quick Invoice
Invoicing represents one of the most critical resources for any field service company. After every piece of data is collected and meticulously analyzed, it usually takes several weeks to evaluate the completed job manually.
The field service personnel communicate all job-related data using the FSM, including time spent on the job, equipment, and supplies used, changes to the work status, the client's electronic signature, and even images of the job's outcomes.
The FSM system uses the data supplied to automatically create invoices to determine the price, identify products still covered by warranties, identify unfulfilled obligations, and identify discounts.
Improved Communication with Field Workers and Customers
The two key goals that every business must pursue are getting new clients and retention of customers. Once a customer is dissatisfied with your goods or service, you will lose them. Improved interaction with the field service professional that serves and answers your customers' questions is the most efficient approach to increasing customer happiness.
The technicians often use their mobile devices to take essential service notes, different diagnostics, test results, quality data, components used, and labor invested in the device, as well as on-arrival documentation such as images or videos.
They supply real-time information following business needs to serve customers better and keep them pleased. However, clients who utilize the gadgets may trace the technician's whereabouts.
An FSM software is your answer to keeping in touch with your customers and understanding how best you can serve them.
Improved Customers Satisfaction
You need to switch to FSM software if clients consistently complain about the level of service your staff provides. 
Customer complaints will inevitably increase if you manually track your products, tools, and employees. Customers are constantly on your tail during busy times to learn how far along your team is on their projects. 
You may automate duties for your finest technicians and lower customer complaints using FSM software.
Implementing Field Service Management Software
The adoption of field service management software by enterprises is becoming increasingly crucial. Since automation has permeated every industry, your business cannot afford to do without it.
You may differentiate yourself from competitors by providing data-driven and efficient service using FSM software.
If you want to succeed in the intensely competitive market, FSM software is now necessary, not an add-on.
---
Interesting Related Article: "Offshore Software Development: Everything You Need to Know"