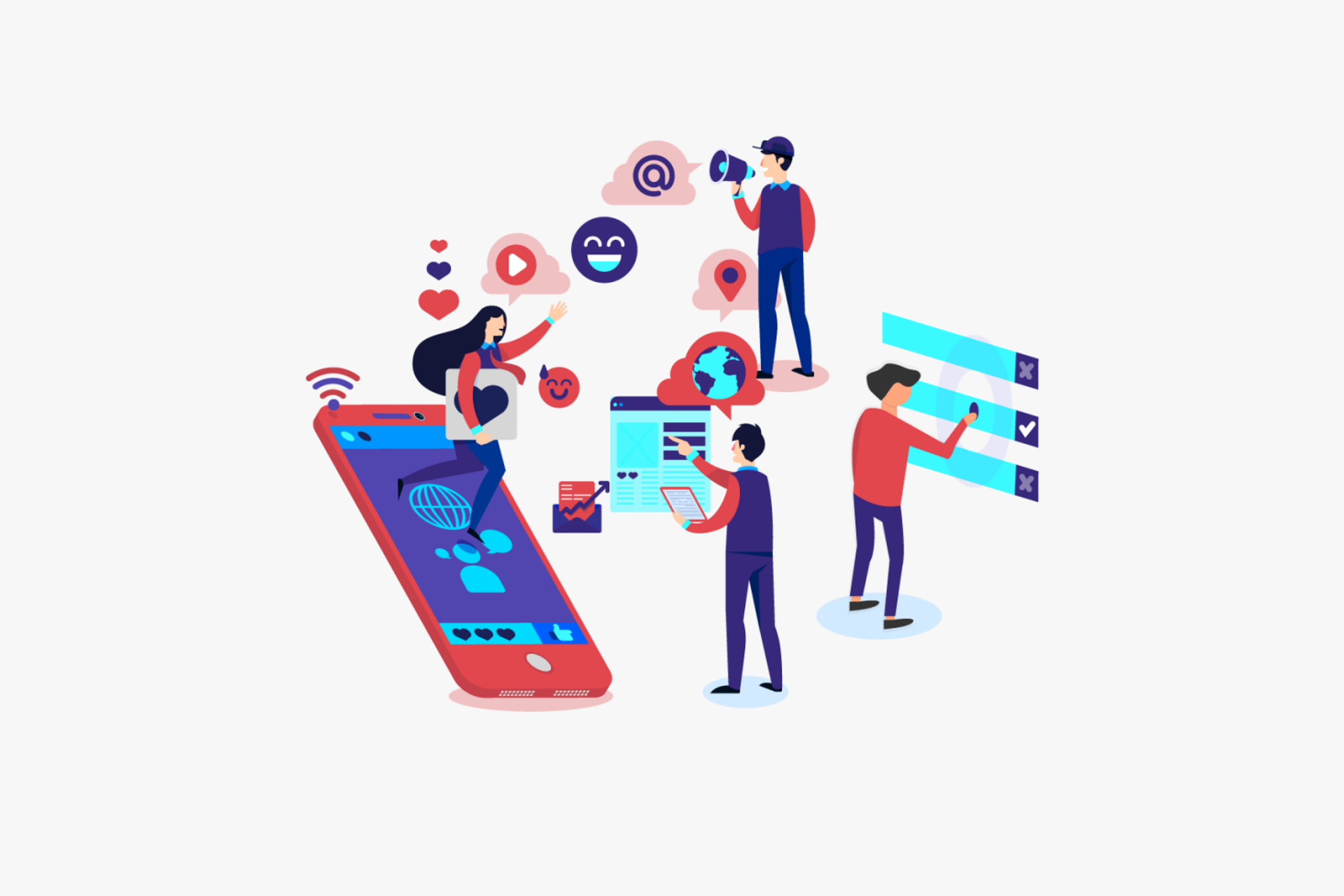 Marketing is the lifeline of any business because of its various benefits. It helps you to attract and keep customers, create brand awareness, and drive growth. Many companies invest a lot of money in marketing to establish a strong market presence.
As a matter of fact, a PR Newswire study projected the global digital advertising market to reach $786.2 billion by 2026. It is a steady increase from $350 billion in 2020.
However, to succeed in your advertising campaigns, you have to use effective methods. Good enough, we have compiled the best marketing strategies for small business owners.
1. Take Advantage of Email Marketing
It is a form of marketing that involves sending email messages to your leads and customers. But you need to first attract them to subscribe to your email list. One of the best ways to do so is by creating compelling content and offering to send more to your subscribers. 
You can also offer discounts to customers who join the list. Afterward, use the channel to inform them about new products, and other services.
Undoubtedly, email marketing is an effective marketing strategy for big and small businesses. 
For example, many popular online gambling sites that are listed at legitgamblingsites.com master it. When you join the platforms, subscribe to their email lists. In return, they will send regular emails about the latest bonuses, new games, and VIP offers.
2. Embrace Social Media
Social media is a great marketplace for every business. It currently has over 4 billion active users, and the number keeps on growing every year. Taking advantage of it is one of the best decisions for your marketing campaigns. Here are some of the most popular platforms to use:
Facebook

Instagram

TikTok

LinkedIn

Youtube

Twitter

Threads
However, before joining any social media channel, first, understand your target audience. It helps you to identify the right platform to find it.
3. Use Video Marketing
Brands that want to excel understand the importance of video marketing today. It all started with the launch of YouTube in 2005. The platform provides space for posting various business videos for different audiences. 
Also, technological advancements have supported the creation of quality videos. Not forgetting the rise of smartphones that have made watching them easier too.
Without a doubt, videos are the second most popular type of content. People watch billions of them every day on various social media platforms. Your task is to draft an effective video marketing strategy for your business.
4. Start a Blog
A business blog is a top marketing channel that helps you to improve your company's online presence. It allows you to market your business using content. This is elaborated more at bloghubspot. All you have to do is to create quality content related to your products and services. Then publish it on your blog. Blogging has many benefits, including:
Driving conversions

Increasing website traffic

Encouraging engagement

Building client trust.
According to Demand Metric, businesses with blogs receive over 67% of leads per month. They also spend 62% less on marketing costs than using traditional advertising techniques.
5. Personalization
Personalized marketing is the use of analytics to personalize customer experiences. It's about sending the right message to the right person at the right time with the right offers. A few recent trends include personalized product recommendations and emails. 
However, you have to look for the best software to help you gather relevant customer data. Then use it to personalize their experiences. Some of the information to collect includes buying history, shopping preferences, and interests. Best of all, personalization gives a touch of humanity to your content and can drive revenue. 
6. Search Engine Optimization
Every business's dream on the internet is to stand out above its competition. Unfortunately, you can only achieve it through search engine optimization. It improves traffic to your business website and blog by bringing the right people. There are many ways to improve your SEO, some of which include:
Publishing authoritative content

Using the right keywords

Updating your content

Using Alt tags

Link-building
If you lack SEO skills, hire the services of a digital marketing company. The good news is that you will find many of them with one Google search.
7. Affiliate Programs
An affiliate program is a marketing arrangement between a company and its affiliate marketers. Content creators market your business by recommending its services, and products for a commission. They include unique links to your site on their channels.
But, before starting the program, consider your profit margin. It helps you to determine the money to spend on affiliate commissions. Moreover, you should have appealing products or excellent services to succeed.
8. Referral Marketing
Another top marketing strategy for small business owners is referrals. It mainly focuses on your existing customers and not influencers. You persuade your customers to recommend your business to people they know.
You do so by making the product experience shareable. Give your current customers the best experiences with your business. This inspires them to recommend it. Remember, happy customers not only buy more but also share the good news with others. So ask them to refer your products and services to their family and friends.
Use the Best Marketing Strategies 
One of the top ways to get the most out of your marketing campaigns is by using efficient strategies. You have to examine different options and choose the best strategy for your type of business.
---
Interesting Related Article: "What Is Affiliate Marketing?"