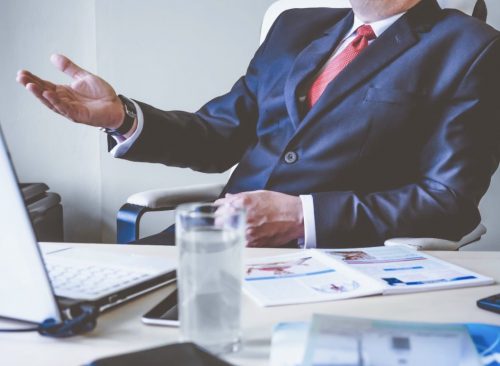 Leaving behind a business can be overwhelming, especially when you have built it with blood and sweat. Thankfully, strategic business succession and exit planning can ensure you have a smooth exit without any impact on the company's operations. Whether it's disability or death, any business can run the risk of losing people in leadership roles, so there should be a qualified candidate to take your position and manage your business. If you plan to manage these transitions, here are eight business succession tips you should know.
1. Be Ready for Changes
Every business must prepare for the sudden departure of employees in important roles. Though management usually knows which employee is planning to leave the company or retire, it is still important to create a plan to manage their departure. There should be suitable candidates lined up for the roles, and they should be interviewed and shortlisted before so that business continuity and operations are not affected.
2. Start Early
The upper management usually neglects the need to plan for potential retirement or resignations of employees. The sudden departures of the employees can affect the business operations, so it is essential to start early in your business succession planning.
3. Take Professional Help
Business succession planning involves a lot of procedures that ensure the minimum impact on the company and faster recovery of the operations. Though the company management can hire a replacement, it can be challenging to measure the impact of the exit and define the recovery strategies to mitigate the risks. Thankfully some companies specialize in business succession and exit planning. They help companies smooth the transition, reduce the taxes, improve future income by minimizing risks after the exits. Whether it's a merger, buy-out by a competitor, trade buyers, or employee shares, business succession experts ensure your business stays intact in every situation.
4. Communicate with the Staff
Clear communication between the management and employee help to minimize conflict and help to get a better idea about employees' expectations. Do they want to leave the company for good, or do they need a break? What's the reason behind leaving? These questions will give you better clarity on the staff's perceptions to make further decisions. You can also make a counteroffer to try and retain the individual.
5. Strengthen the Deputies
Deploying deputies is an excellent solution when the head decides to retire or leave the company. Deputies can step up immediately and assume the responsibilities of the leader. However, the management needs to develop the skills of the deputies over time to make this possible. The deputies often get used to working under their heads and never get their chance to prove their mettle. On top of that, when they are suddenly given bigger responsibilities, they can't handle them. That is why it is essential to invest time and resources to hone the skills of the deputies so that they can effectively handle the transition and manage their responsibilities during the transition period.
6. Create a Learning Synergy
In an ideal organization, team members learn from each other, regardless of their designations and age. Senior staff can help the juniors with necessary managerial and leadership skills to make them versatile. The junior employees can teach seniors how to be well versed with technology and look for different approaches to find the best solution. Age makes a lot of difference in a person's mindset, and a company can benefit from various methods to find the best solution for problems.
Creating a learning synergy will ensure any team members can be easily trained to take on bigger responsibilities when they are needed to. They should know that they have opportunities for growth to learn more passionately and work harder to climb up the corporate ladder.
7. Try Different Options
There can be multiple good options when it comes to business succession. Many times, replacing the leaving staff may not be the best solution to the problem. Many companies prepare divisions of deputy managers that share different responsibilities of the head staff. That way, they can efficiently manage their responsibilities while minimizing the risks.
8. Let Them Go
One of the most challenging aspects of succession planning is people's reluctance to let go, especially if they created the company themselves. When someone has been in a position for a long time, it's easy to believe that they have a lot of responsibilities that only they can handle. In such cases, emotions can cloud judgment and make it difficult to focus on coaching and to pass on knowledge – thus, having an objective third party involved in the planning phase might help keep these feelings at bay and ensure a smoother transition in the best interest of both the parties.
Business succession and exit can quickly turn into disasters if not done correctly. Make sure you get the right professional help from experts to help you in your exit planning.
---
Interesting Related Article: "3 Tips for Transferring Ownership of Your Family Business"