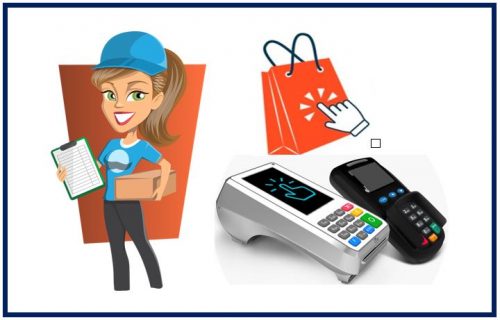 You might want to consider this list if you have just started a new online store or plan to get one in operation. These tools reduce the hassles of managing logistics. These tools make your day-to-day operation seamless and even help your business grow beyond the normal pace.
Business card: Business cards are very useful although these might sound trivial and 

old-fashioned. You can send these with the products you deliver to your clients. The cards contain 

all the information about your business and adding promo codes to them can provide an impetus 

for the next purchase.

Packaging: A nice packaging always leaves a good impression on your customers. Get the right packaging boxes for each product and use extra layers of cushioning for fragile stuff. If you are planning on a drop-shipping business model, this doesn't apply to you.
Shipping crate:

A shipping crate organizes the orders and groups those that are to be delivered 

together. You can get free postal service buckets or pay for one if you have a particular preference. 

These can also be used to store products, and they essentially protect your deliveries when they 

wait outside for the postman to collect. If you request a postal service bucket for your business, 

your mailman should drop it for you.
Label maker: This comes in handy to label products in your catalog and helps in differentiating them. Label makers make your printing tasks at home faster and they are easy to use as well.
Shipping label maker: A shipping label maker could be an additional investment that saves so 

much of your time when compared to peeling up labels and sticking them to the packages. This 

could be your next purchase if your business is growing or if you plan to grow your business. It's a 

one-time investment that can bring you a lot of conveniences and speed up your work.
Shipping label Printer:

Even a regular printer is very versatile as it can be used to print anything 

from product labels and invoices to packing slips. Get one according to your need or convenience. 

The most commonly used shipping label is the size of 4*6 inches.
Shipping scale: If you do not weigh your products and boxes, the post office could send your packages back and tell you to weigh them and put them in the correct boxes. Weighing also helps to calculate the shipping rate so that you know your expenses before shipping.
Poster boards: These are simple boards that form a silent background for pictures on the website or social media. Pictures look better on a clean, crispy background than on a rug or a random
---
Interesting Related Article: "6 Ways Fintech Is Helping Small Business"