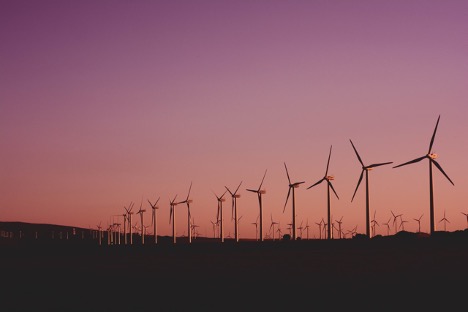 As manufacturing has evolved, it has become increasingly more reliant on composite materials.
Composite materials are made of two or more sub-materials with different properties. They have been comprised of reinforcement material in a plastic matrix that band together for the application, with the final properties becoming the composite part.
Year after year, more industries replace their traditional materials like steel and aluminum with composite materials. Composite materials' costs have gone down, and thanks to their countless benefits ranging from stiffness to weight, these materials have become a number one choice for engineers. As the manufacturing process changes and is innovated worldwide, composite manufacturing companies in Canada have become essential industry providers.
As composite materials become essential to both the Canadian and American manufacturing markets, the demand for these materials in various industries has become more notable. These are the industries that can most benefit from the high quality and strength of composite materials.
Defence
According to Research and Markets, the future of the defence industry is composite materials. The defence industry is in need of robust and lightweight materials to meet up with their demand. For example, armored vehicles and fighter jets can make excellent use of composite materials' weight ratios.
Transportation
As the automotive industry quickly grows to make lighter, more fuel-efficient vehicles, they have become more reliant on composite manufacturing. Manufacturers use composites to create safer cars in the event of a collision.
Marine
Since the 1930s, the marine industry has used composites that have offered a lightweight option for producing complex curves. In addition, composite parts are heavily used with recreational equipment like canoes and kayaks. Most recently, America's Cup competition heavily relied on composite parts for speed and strength.
Aerospace
By 2025, the global aerospace market use of composites is forecasted to reach around $41 billion. There is now significant growth for composites in the aerospace market with increasing environmental concerns and government restrictions.
Medical
The medical industry has begun manufacturing prosthetics and other assistive devices. Since composites can produce different shapes and are flexible, they work well to meet their complex needs.
Industrial
The mining industry uses composites to build tanks that store corrosive and toxic materials. Additionally, they are used to develop chutes and feeders in agriculture applications.
Energy
Previously, polyester resins were used for composite blades, but composite materials are now heavily favored with more giant wind turbines. Nevertheless, the primary structural components in large-scale wind turbines continue to use composites.
Construction
For many of your construction needs, composite materials are now at the forefront. The materials offer the advantage of maintaining their color in constant UV light and resistant to corrosion when exposed to water. The composite materials in the construction industry are now in:
Lightweight paneling
Deck-boards
Doors
Bathtubs
Pools
Roofing materials
These eight industries are just the beginning of the vast world of composite manufacturing. There are plenty of industries around the world that could see the potential use of composite materials thanks to their benefits, strength, cost and flexibility, over the stereotypical metals and steels.
---
You may be interested in: What Does It Take To Enter The Aerospace Engineering Industry?