Throughout much of human history, waste management didn't pose a significant problem for many civilizations. But now, the specter of being drowned in trash looms in humanity's future. Propelled by a growing population and rapid urbanization, the worldwide annual waste generation is expected to increase by 3.4 billion tons over the succeeding 30 years. Indeed, it's a problem that concerns everyone, and something has to be done. Everybody—from the individual to the large corporations—has to do their part.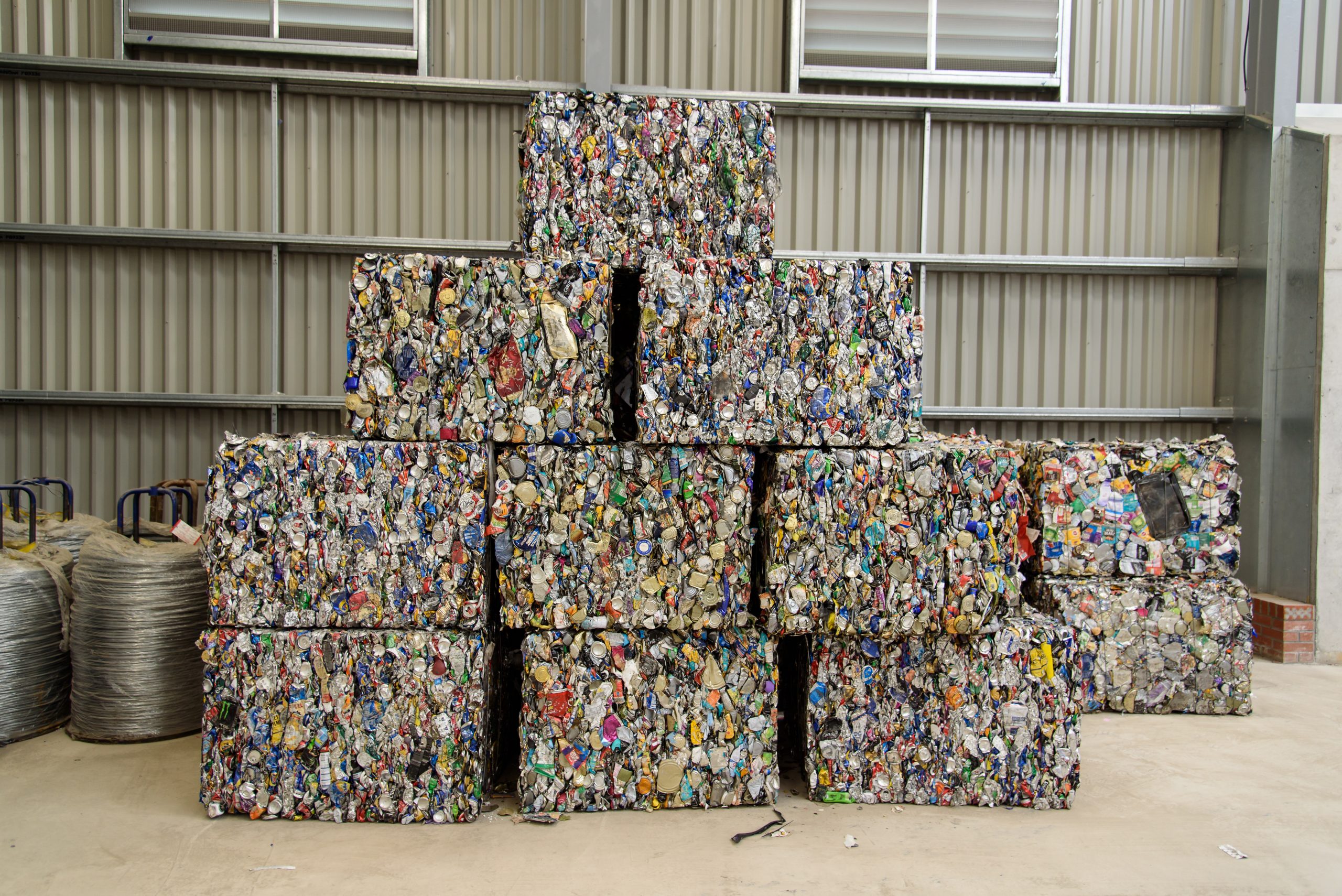 Business owners who seek ways to increase profit and save money often overlook waste compactors as a means to cut costs. A trash compactor would not only help them dispose of waste efficiently and safely but can also be financially and operationally rewarding. It's time for modern companies to start thinking of waste disposal as an integral part of a company's operation and not just an afterthought.
This is imperative, especially for companies in urban areas, where dangerous waste competes with pollution in turning cities into a dystopian nightmare. Moreover, inadequate waste management puts your business at risk. A carelessly managed waste disposal system can get your business shut down eventually, in the process endangering human health and harming the environment. This is why it's good business to invest in an efficient waste management system.
The Benefits Of Having A Trash Compactor
Among the most recommended methods for efficient and effective waste management is having a commercial trash compactor. The commercial type involves machinery efficient enough to compress various elements in a garbage bin and reduces them into a compact size.
Here are the benefits of having a trash compactor for your business.
Operational Cost Savings
Putting in place a working waste management system could add expenses to your business's overall operational costs. But that added expense is soon recouped by the savings you will make. To understand how one needs to comprehend what this system does.
A trash compactor compresses waste materials, removes the air between disposed of materials regardless of their make, and reduces their volume and size, resulting in a compact square or rectangular block size. Thus, garbage pileup is eliminated, and along with it, the human resources that deal with trash piles would be eliminated.
A trash compactor also means you don't need that many garbage bags and bins, which further reduces operational costs. You would have the option to sell recyclable items, too. A trash compactor could also save you a few trips to the dump or landfill, as compacting your waste means fewer truckloads. You could save on transportation costs, time, and fuel.
Improved Efficiency
Waste compactors greatly simplify waste management. Your workers would not have to spend time constantly checking up on your accumulated trash. With a compactor, your waste is reduced, condensed, and stored in a specific location. No human resources are needed to check if trash bins are full, and garbage bags don't need to be filled, either. Moreover, trash compactors are easy to maintain. Just ask the professionals at Action Compaction or other places offering equipment for such services.
Furthermore, a trash compactor is used only once every 20 times a traditional garbage collection system is used. The actual number may differ depending on the compactor and the volume of trash your business produces, but the resulting efficiency in your waste management will be noticeable.
Increased Work Space
You can free up more space in your business area as the trash compactor can make bulky waste smaller and easier to manage. With smaller trash, storage and disposal are simpler. Uncompacted trash takes a lot more space and is more challenging to supervise. Compressed waste takes only about a tenth of the area that uncompacted trash occupies, which means having extra room for the storage you need since the garbage is significantly reduced.
Furthermore, a single truckload can carry more compacted trash, reducing trips to the landfill or recycling unit. It's a win-win situation all around.
Improved Overall Cleanliness
As compactors help put away your trash and its by-products more discreetly, this results in a more sanitary means of getting rid of your waste. The hygienic benefits of trash compaction are indeed one of the primary reasons why more enterprises are now investing in trash compactors, along with savings.
A sealed compactor reduces odor, and access to the waste by various vermin is significantly reduced. Rodents and insects won't be able to gain access to your trash, especially in businesses whose location makes them vulnerable to infestation. Bacteria love to breed in a warm and damp environment, and this condition is typical in a dumpster. But a compactor is sealed so that bacterial growth won't be as rampant. The smell is eliminated, and bugs and rodents won't have a 24/7 free pass.
With a compactor, your trash will be transformed into these neat, compacted, easy-to-haul waste blocks sitting discreetly in a corner. No more unsightly trash and no smell of garbage would waft around and assault the senses of customers and passersby. You'd have a clean business environment overall.
Ease Of Use
Modern trash compactors are designed for ease of use. It only takes the touch of a button from the operator, and the job's done. Your trash is turned into these neat and small cubes, ready to be transported. Moreover, the trash compactor needs minimal maintenance. It employs relatively simple components in its machinery—the electrical switch that powers the unit, a container for the waste, and the metal parts that compress the garbage.
Using it is also easy as pie. You just place the garbage into the bin, and when it's full, close the receptacle and press the switch. Many modern compactor models have additional safety features. If, for example, the container is improperly loaded, an alarm will go off; the same will happen if there has been a malfunction.
All the same, trash compactors are very powerful pieces of equipment. Precautions should always be followed whenever they are used. And remember: don't use hands or feet when ramming down the trash into the bin.
Improved Safety In The Workplace
A careless waste management system can result in severe and sometimes deadly accidents at workplaces. Having a trash compactor at your business guarantees your adherence to safety regulations. Your business will also save money from having to pay compensation connected to lawsuits or health issues incurred by your workers or customers as a result of sloppy waste management.
Problems usually associated with exposed dumpsters can cause issues for you as an entrepreneur. Some of these are safety issues being ignored, misuse by neighbors and passersby, and even pilferage by your workers. Having a trash compactor erases all these concerns.
Beneficial Environmental Impact
There are many kinds of trash compactors, and they come in different sizes, too. Compactors for restaurants have smaller ones. They reduce the number of garbage bags needed. Pick-ups from waste management companies are also reduced. Of course, more extensive operations would require industrial compactors. These are compactors that can process regular and wet waste. And as they also reduce space, it makes transporting trash much more efficient. The smaller the size of the waste, the more waste the landfill can take.
Non-recyclable waste can also be processed efficiently by waste management companies. Processing this type of waste can drastically reduce its environmental impact. Recycling plants don't have to produce new materials, thus saving money and lessening the impact on the environment.
Develop A Green And Environmentally-Friendly Public Image
Businesses that go green are looked upon more favorably by the general public. If your company has not done so, perhaps it's time for you to join the green bandwagon. Consumers are becoming more particular toward businesses they're patronizing. They prefer companies who are making efforts to be more environmentally-friendly. To encourage enterprises, governments also give incentives and tax relief to companies who implement these green policies.
Compacting your waste can also give you a competitive edge over your competitors. You'd be the company that incorporates policies to combat global environmental issues. Managing your waste efficiently inside your business means you are intensifying your commitment to be environmentally responsible.
Soon, your efforts will be noticed not only by your employees but by your customers as well. The general public will always prefer to go to a neat, clean, and committed eco-friendly place of business.     
Conclusion
If you balk at the thought of the initial investment you have to shell out for a trash compactor, well, you shouldn't. It's referred to as an investment for a reason, as it will be beneficial to have in the long run. If you want, some dealers could let you rent one to see how it works. However, it would be a wise investment if you purchase one for your business outright.
Compactors make waste neater, smaller, and easier to manage. For companies large or small, using a business compactor service makes a lot of sense for many reasons. The benefits of having a compactor far outweigh the disadvantages, so getting one for your company will indeed be a sound business decision. Plus, you would be among the entrepreneurs who are doing their part for the environment.
---
Interesting Related Article: "2021: Go Green And Save Some Green"