A credit score is a benchmark for evaluating your financial health. It shows how often you've been using your credit card and how well you're paying back your bills and other debts. Banks and other financial institutions use it to determine how responsibly you use credit.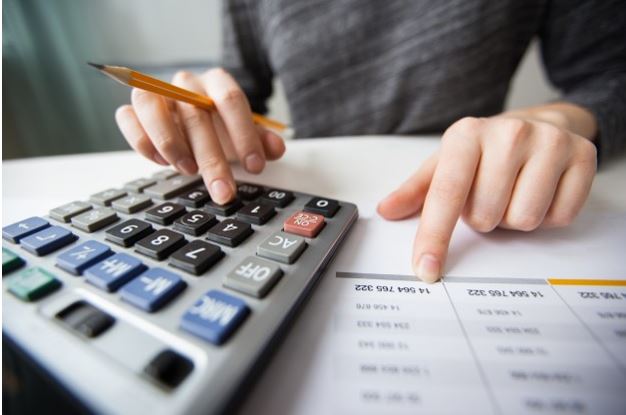 As such, a high credit score will make it easy to get approved for new loans or new lines of credit. Plus, it will also give you access to better loan terms and lower interest rates. In contrast, a low credit score will negatively affect your ability to get loans, mortgages, credit cards, and more.
Additionally, a poor credit score can haunt you for years. Fortunately, there are things you can do to boost your credit score quickly. Note that it typically takes a few months of responsible and prompt repayments to start seeing improvement in your credit score.
What Is a Good Credit Score?
A credit score is a four-digit number that measures your ability to manage debt. It is based on your past payment history on your credit lines and loan accounts. That said, a credit score is used as a benchmark to determine how likely you are to default on your loan.
A credit score ranges between 1000 and 2000. The highest possible score you can get is AA. A risk grade of B or C indicates a higher risk of delinquency or late repayments. Credit scores of D or lower are usually the result of loan defaults.
| | | |
| --- | --- | --- |
| Rating | Score | Probability of Default |
| AA | 1911 – 2000 | between <= 0.27% |
| BB | 1844 – 1910 | between 0.27% to 0.67% |
| CC | 1825 – 1843 | between 0.67% to 0.88% |
| DD | 1813 – 1824 | between 0.88% to 1.03% |
| EE | 1782 – 1812 | between 1.03% to 1.58% |
| FF | 1755 – 1781 | between 1.58% to 2.28% |
| GG | 1724 – 1754 | between 2.28% to 3.48% |
| HH | 1000 – 1723 | between >= 3.48% |
(source: Credit Bureau Singapore) 
The higher your score, the more responsible you appear in the eyes of banks, credit card companies, and other lenders. For instance, a credit score of between 1911 and 2000 means you're considered a low risk of loan default.
If your credit score is closer to 1000, lenders will see you as a high-risk borrower. This means you'll have a higher chance of getting rejected for a loan.
To find out your credit score, you can request a copy of your credit file online, at any of the SingPost branches, or at the Credit Bureau Singapore office. You may need to pay a fee of S$6.42 (inclusive of GST).
8 Tips To Quickly Repair Your Credit Score
Worried about your credit score? Fortunately, there are several ways to improve your credit rating. It is possible to boost your credit score within 12 months.
Some methods you can work on for a few weeks or months while others can be done in a day. 
Review Your Credit Reports
The first thing you should do is to get a copy of your credit report from the two major credit bureaus in Singapore – Credit Bureau (CBS) and Experian Credit Bureau Singapore (ECBS).  Then, review your credit reports to see what's hurting your credit score.
Things to watch out for include:
Late or missed payments

High credit card balances

Collections

Loan default

Inaccurate accounting of repayments
Make Regular Repayments On Time
Late repayments will have a negative impact on your credit score. As such, make sure to pay your credit lines and loans on time. If possible, pay the due payments in full to show lenders that you are a reliable borrower.
If paying in full isn't an option, then at least pay the minimum sum for credit card bills. For loans such as personal loans and mortgages, it's best to inform the bank if you think you're going to miss payments.
Limit Your Request For New Credit
Every time you submit a credit card application or a loan application, the bank or a credit card company will make hard inquiries into your credit history. Occasional inquiries will not have an effect on your credit score. But multiple inquiries in quick succession can damage your score. 
Banks will take it to mean that you need money because you're facing financial difficulties, making you a high-risk borrower. That said, spread out your credit or loan applications. You can use a loan comparison tool to compare loan packages to find the best loan terms.
Keep Your Credit Card Utilisation Rate Low
Credit utilization refers to how much of your credit limit you end up using during a billing cycle. For example, if you have a credit limit of S$20,000 and you've used S$5,000 of that, your credit utilization rate is 25%. Typically, it's best to keep your credit utilization below 30%.
Build Your Credit History
If the reason why you have a low credit score is that you don't have a credit history, then consider having at least one or two active credit accounts. If you have a low score, try applying for a secured credit card – a type of credit card that is backed by a deposit you make with the credit card issuer.
You can also consider getting a rewards credit card with no annual fee to start building your credit file while establishing a good score.
Never Default On Loans
Loan defaults will stay on your record for at least 3 years. That said, if you can't make repayments, seek credit counselling and request to have your debt restructured. While this will lower your credit score, it is better than defaulting on your loan.
Consolidate Your Debts
If you have several outstanding debts, you may want to take out a debt consolidation loan from a bank. By doing so, you will only have to worry about one repayment schedule. Plus, if you're able to get a lower interest rate on the loan, it'll be much easier to pay down your debt.
As a result, it will improve your credit utilization ratio and your credit score.
Monitor Your Credit File For Any Fraudulent Activity
There have been unfortunate reports about individuals being victims of identity theft. These fraudsters can use your personal details and take out credit in your name. Or they may make fraudulent purchases using your credit card account. That said, monitor your credit file and see if something is wrong, such as an application you don't recognize.
Closing 
Improving your credit score can go a long way in getting the best deals when applying for loans, such as personal loans and mortgages. If you currently have a credit grade of B or under, don't fret! Start applying the methods above a year or two before you apply for major loans.
Key Takeaways: 
The highest possible score you can get is AA while a risk grade of B or C indicates a higher risk of delinquency or late repayments.

A high credit score will make it easy to get approved for new loans or new lines of credit.

To boost your credit score, start making regular repayments on time, limit your request for new credit, and keep your credit utilisation low.
Short on cash? Get a fast, hassle-free personal loan now. With over 504 excellent 5-star reviews, Raffles Credit makes financing easy with its low interest rate and fast approval. Request for a quote today!
---
Interesting Related Article: "Is Your Credit Score Rating Important?"