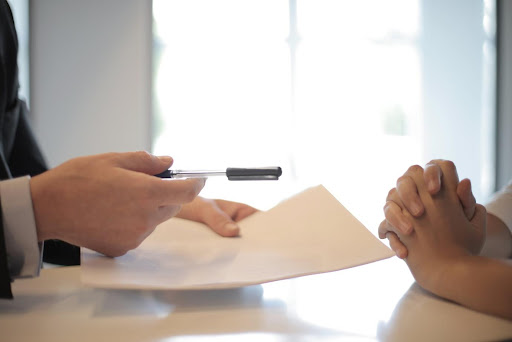 Life insurance, while seemingly complex, is actually a flexible financial instrument that offers valuable protection and financial stability for the ones you care about most. Having life insurance can provide you peace of mind knowing that your financial obligations and loved ones will be taken care of in the case of your death. Bankrate states on its website that in 2022, 50% of US residents held life insurance policies. 
With a multitude of choices at your disposal, it's vital to grasp the basics before committing to a specific policy. This comprehensive article delves into some key elements of life insurance, guiding you toward a well-informed decision. From demystifying the different kinds of coverage to determining the right coverage amount, we're here to support you every step of the way.
Is Life Insurance Necessary for Single Individuals? 
The notion that life insurance is solely for married couples or those with dependents is a widespread misconception. In today's society, more people are choosing not to marry or are tying the knot later in life. 
Regardless of your marital status, there are valid reasons to consider life insurance. For example, you may have student loans, a mortgage, or other debts that could become a financial burden for your family in the event of your death. Moreover, a policy can help cover funeral costs and offer a financial safety net for your loved ones. If you are still wondering, "Do I need life insurance if I'm single?" it is best to do your research.
Types of Life Insurance Policies
Life insurance policies come in two primary forms: term and permanent. Term life insurance offers coverage for a set duration, such as 10, 20, or 30 years, and only pays out a death benefit if the insured individual passes away within that time frame. In contrast, permanent life insurance extends coverage throughout the insured's lifetime and often features a cash value element that accumulates as time goes on. 
Understanding these distinct policy types is crucial in determining which one best aligns with your unique needs and long-term financial goals. By familiarizing yourself with the nuances of term and permanent life insurance, you can make an educated choice that provides lasting peace of mind for both you and your loved ones.
Picking the Optimal Coverage Amount 
In determining the appropriate amount of coverage for your life insurance policy, it's essential to weigh various aspects, such as your income, remaining debts, the financial needs of your dependents in the future, and potential funeral expenses. Financial advisors typically recommend coverage equal to 7 to 10 times your yearly salary. Nonetheless, it's crucial to adapt the coverage to fit your distinct needs and personal circumstances. 
By meticulously evaluating these elements, you can make a well-informed decision about the most suitable life insurance policy, ensuring that your family will be financially secure should you no longer be there to support them.
Choosing Your Beneficiaries 
A life insurance policy's beneficiary is the person or people who will receive the policy's death benefit if you pass away. This can be an individual or an organization, and you have the option to designate one or several beneficiaries. It's essential to ensure that your beneficiary information remains current. Make a habit of reviewing your beneficiary selections periodically, particularly after significant life milestones like getting married, going through a divorce, or welcoming a new child into the family. 
If you keep track of these things, you may be assured that your life insurance policy will be used for its original purpose and provide financial support to the appropriate people or organizations if the unthinkable should happen.
The Importance of Medical Exams
A medical examination is often a necessary component of the underwriting procedure for many life insurance policies. Insurers use this exam to evaluate your health status and establish the premium rates for your chosen policy. 
That said, there are alternatives, such as no-exam life insurance policies, which bypass this requirement. While these options may be more convenient, they often come with trade-offs, like higher premiums or reduced coverage amounts. 
It's crucial to weigh the benefits and drawbacks of each approach when selecting the right life insurance policy for your specific needs, ensuring that you're making the most informed decision possible for your financial future.
Understanding Premium Rates and Influential 
Life insurance premium costs hinge on a variety of elements, including factors like age, gender, personal health, lifestyle habits, and the chosen type and amount of coverage. Typically, individuals who are younger and in better health enjoy lower premium rates. 
In order to secure the best value for your investment, it's important to request and compare quotes from several insurance providers. This approach allows you to thoroughly analyze the available options, ensuring you make a well-informed decision that aligns with your financial requirements and provides the most cost-effective solution. By diligently researching and evaluating different offers, you can confidently choose a life insurance policy tailored to your unique needs.
Understanding Policy Riders 
Policy riders are supplementary features or benefits that you can incorporate into a life insurance policy to enhance its coverage. Popular riders include critical illness coverage, waiver of premium, and accelerated death benefits. These add-ons offer increased protection and flexibility to policyholders, allowing them to customize their coverage to better suit their individual needs. 
However, it's important to note that the inclusion of riders may lead to a rise in premium costs. When considering riders for your policy, weigh the advantages and potential costs to determine if the additional benefits align with your financial goals and personal circumstances, ensuring that you make the most informed decision possible.
Keeping Your Policy Relevant 
Life insurance should be viewed as an ongoing commitment rather than a one-time decision. It's crucial to consistently review and update your policy, ensuring it adapts to your evolving needs and life situations. Significant events, like tying the knot, ending a marriage, welcoming a new family member, or experiencing income fluctuations, often warrant policy modifications. 
With routine assessments, you can make certain that your coverage remains sufficient, steering clear of potential financial challenges. With a proactive approach, your life insurance policy will continue to provide valuable protection for you and your loved ones throughout life's various stages.
Conclusions
In summary, life insurance plays a vital role in any well-rounded financial plan and deserves careful consideration. By familiarizing yourself with the various policy options, pinpointing the appropriate coverage level, and staying up-to-date on factors that affect premiums, you'll be better equipped to make educated choices.
---
Interesting Related Article: "What You Need to Know About Universal Life Insurance"